Shizuoka torchbearer wants to promote Atagawa hot springs to the world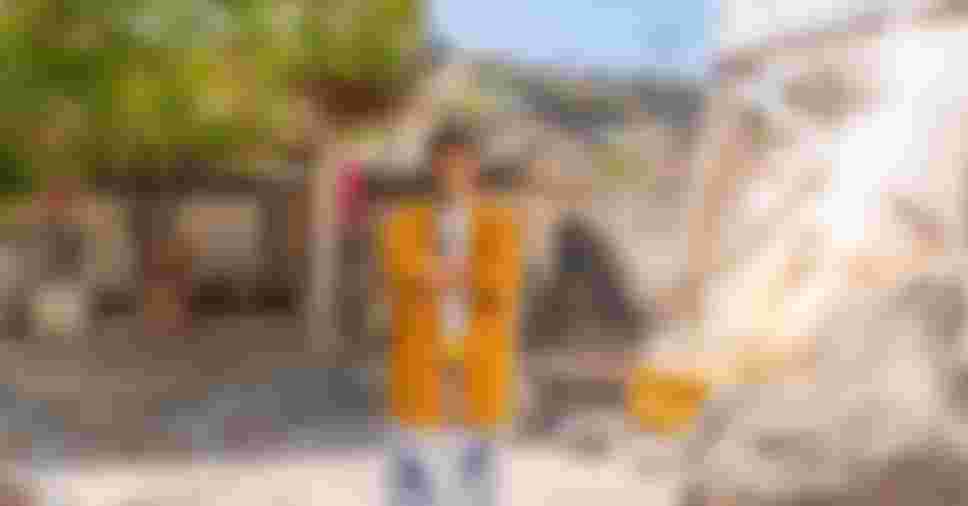 IIJIMA Masakazu moved to the Atagawa Onsen district in Higashi Izu in April 2019 to take over the lodge that was being run by his wife's parents. He is determined to spend his life making the lodge and the whole of the Atagawa Onsen district renowned for its hot spring and people.
Coming from a different town, he wants to bring a fresh perspective and use his experience as an IT engineer to put Atagawa Onsen on the world map. He thinks of this as his life's purpose. He knows that all of the lodges in Atagawa have the same vision, so he wants to create a system whereby all of them can benefit.
As one of the younger generations living in that town, he wants to be known as the person who helped enliven Atagawa and will run the torch relay to represent his area.
What are some of the good things about Atagawa?
Atagawa is surrounded by natural landscape, including the sea and the mountains, and has many onsen with hot springs bubbling up from the bores. The towers that house the bore are always covered in steam. Such scenery can be seen at any time of the year only in Atagawa. I like the onsen district because it gives an air of nostalgia.
What is special about Atagawa?
We don't have the convenience of city life, but I appreciate the joy of being able to see the changing sea and mountains in each season. Unlike working for a company, there is a challenge of working in a small community, but we all make efforts to promote Atagawa Onsen as a team. I feel like I have a strong allies.
Is there anywhere in particular that you would like to go in Atagawa?
Even just for once, I would love to be on board a fishing boat that catches the splendid alfonsino, one of the famous products of Higashi Izu. I also want to view the Atagawa Onsen district from the sea. It would be nice to see this beautiful district bathed in the red morning sun.
What has been the response from local people after you started work?
Recently, I joined a website renewal project team called the Onsen Tourism Association. I'm sure I was able to make a positive contribution, drawing on my knowledge as a former IT engineer, offering a fresh perspective as a former outsider. The site has had very good reviews.
Please tell us what you are excited about by being a representative Atagawa
Although I have lived in Izu for only a year, it is my honour to be able to run as a torchbearer. I will treasure every step of the 200m that I run for my area. Thanks for your support!