Spectators who wish to watch the Torch Relay from the spectator area along the relay route are requested to read the safety measures on the following page in advance.
Prefecture 35 of 47
when
6 - 7 Jun.
Follow the torch flame
DAY 1

Nishikawa Town > Sagae City > Kahoku Town > Nagai City > Shirataka Town > Takahata Town > Yonezawa City > Nanyo City > Kaminoyama City > Yamagata City > Yamagata City

DAY 2

Tendo City > Higashine City > Murayama City > Obanazawa City > Shinjo City > Tsuruoka City > Tsuruoka City > Yuza Town > Sakata City > Sakata City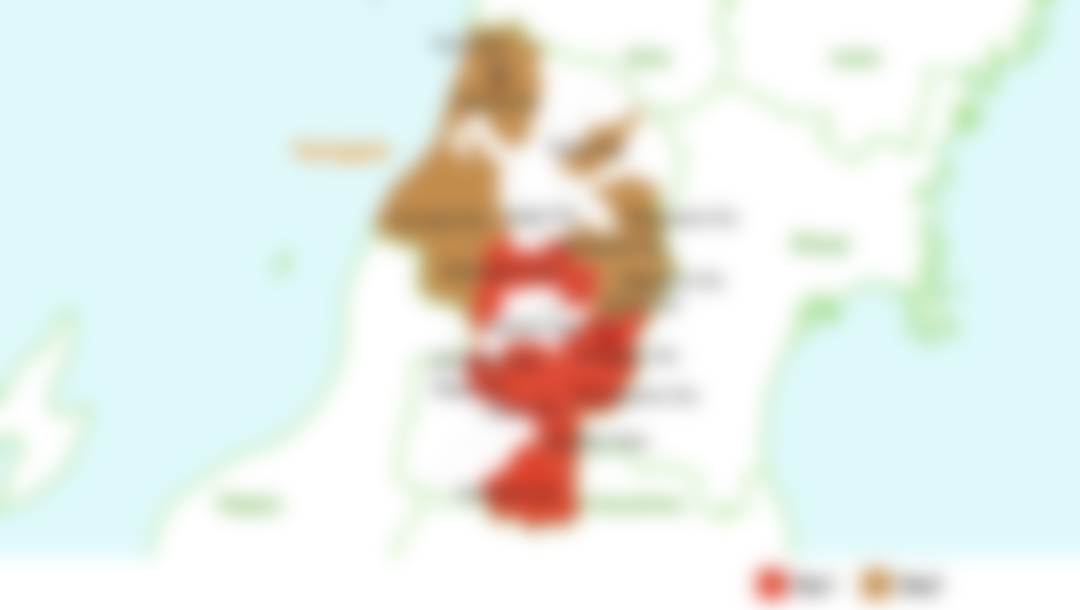 In principle, the same local municipalities will manage the Olympic Torch Relay segments. But the planned route overview, the order of the municipalities, the location of celebration sites and other details may change in the future, depending on the coordination with the parties involved.
Places of interest in Yamagata
The Yamagata leg of the Torch Relay begins in the central part of the prefecture and will journey south, making its way to the city of Yamagata where a celebration will take place at the end of the first day. On the second day, the Torch Relay will travel from the central area of the prefecture towards the north, arriving in the city of Sakata for a celebration.
Some of the sites the torch will visit on its journey across Yamagata include: the region's cherry orchards, a synonym for Yamagata; Hojusan Risshakuji Temple (Yamadera) in the city of Yamagata, made famous by haiku poet Basho Matsuo; Uesugi Shrine in the city of Yonezawa, dedicated to the worship of Kenshin Uesugi; Mogami Park in the city of Shinjo, known for the UNESCO Intangible Cultural Heritage, Shinjo Matsuri Festival; and the stately Dewa Sanzan Shrine (National Treasure Hagurosan Five Story Pagoda).