Spectators who wish to watch the Torch Relay from the spectator area along the relay route are requested to read the safety measures on the following page in advance.
Prefecture 40 of 47
when
19 - 21 Jun.
Follow the torch flame
DAY 1

Kesennuma City > Minamisanriku Town > Ishinomaki City > Ishinomaki City > Onagawa Town

DAY 2

Higashimatsushima City > Ohira Village > Matsushima Town > Shiogama City > Shiogama City > Shichigahama Town > Tagajo City > Rifu Town

DAY 3

Yamamoto Town > Watari Town > Iwanuma City > Iwanuma City > Sendai City > Sendai City > Natori City > Sendai City > Sendai City > Sendai City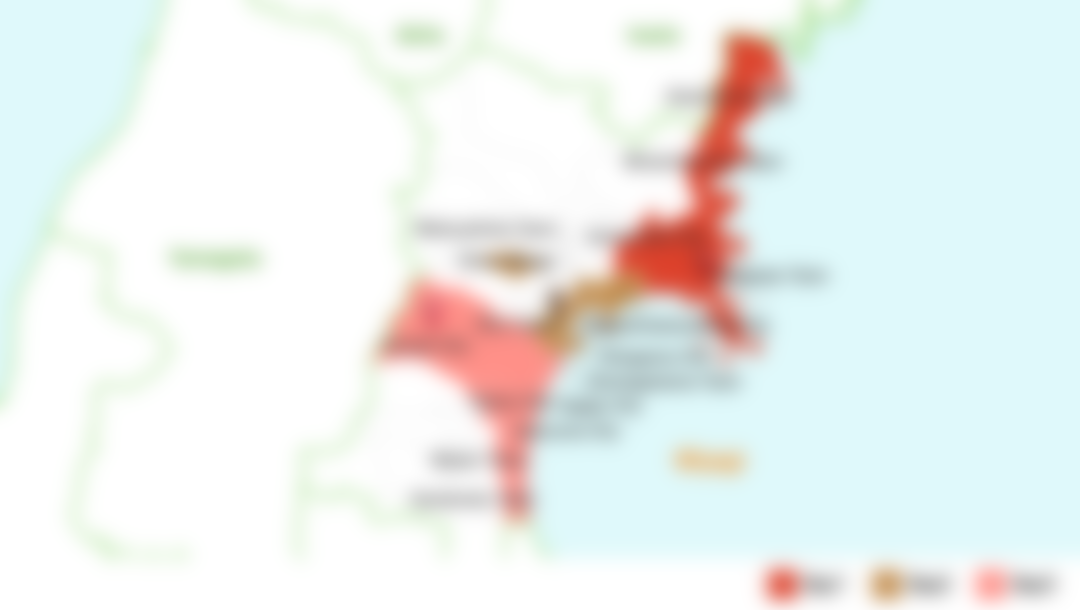 In principle, the same local municipalities will manage the Olympic Torch Relay segments. But the planned route overview, the order of the municipalities, the location of celebration sites and other details may change in the future, depending on the coordination with the parties involved.
Places of interest in Miyagi
The Miyagi leg of the Torch Relay begins in the northeastern city of Kesennuma, arriving in Onagawa on the first day, Rifu on the second and the city of Sendai on the third, with celebrations taking place at the end of each day.
Some of the sites the torch will visit on its journey across Miyagi include: the Sansan shopping street in Minamisanriku, which opened five years after the 2011 Great East Japan Earthquake and Tsunami; Matsushima, a stunningly beautiful stretch of 260 islands; and Iwanuma's Millennium Hope Hills, home to the memorial park of recovery. The Torch Relay route will showcase areas along the coast that were devastated by the earthquake and tsunami, highlighting the recovery work undertaken in the region, and the unique charm of Miyagi.