Spectators who wish to watch the Torch Relay from the spectator area along the relay route are requested to read the safety measures on the following page in advance.
Prefecture 39 of 47
when
16 - 18 Jun.
Follow the torch flame
DAY 1

Shizukuishi Town > Takizawa City > Hachimantai City > Iwate Town > Ichinohe Town > Ninohe City > Hirono Town > Fudai Village・Noda Village > Kuji City

DAY 2

Iwaizumi Town > Tanohata Village > Miyako City > Yamada Town > Otsuchi Town > Kamaishi City > Ofunato City > Rikuzentakata City

DAY 3

Ichinoseki City > Hiraizumi Town > Oshu City > Kanegasaki Town > Kitakami City > Hanamaki City > Tono City > Shiwa Town > Yahaba Town > Morioka City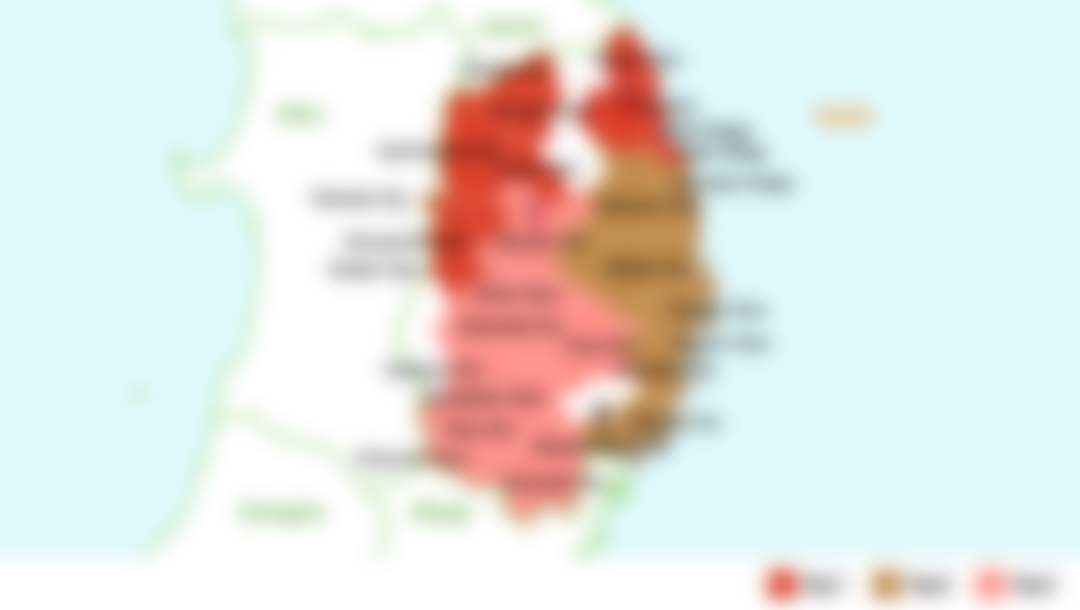 In principle, the same local municipalities will manage the Olympic Torch Relay segments. But the planned route overview, the order of the municipalities, the location of celebration sites and other details may change in the future, depending on the coordination with the parties involved.
Places of interest in Iwate
The Iwate leg of the Torch Relay begins in Shizukuishi, ending the first day in Kuji, the second in Rikuzentakata and the third in Morioka, with a celebration taking place at the end of each day.
Some of the sites the torch will visit on its journey across Iwate include: Rikuzentakata's Reconstruction Prayer Park, where the Miracle Pine tree (symbol of recovery from the 2011 Great East Japan Earthquake and Tsunami) stands; the restored Sanriku Railway Rias Line; Mt. Iwate, the highest peak in the prefecture; Chuson-ji Temple, a World Heritage Site and one of the main attractions of the Heian Period "Hiraizumi — Temples, Gardens and Archaeological Sites"; and Ichinohe's Goshono ruins, part of the "Jomon Archaeological Sites in Hokkaido and Northern Tohoku".