Prefecture 45 of 47
when
4 - 5 July
Follow the torch flame
DAY 1

Kashima City > Hitachinaka City ・Oarai Town > Daigo Town > Hitachi City > Hitachiota City > Kasama City > Mito City

DAY 2

Koga City > Bando City・Joso City > Ushiku City > Ryugasaki City > Namegata City > Tsuchiura City > Tsukuba City
Tokyo 2020 Olympic Torch Relay MAP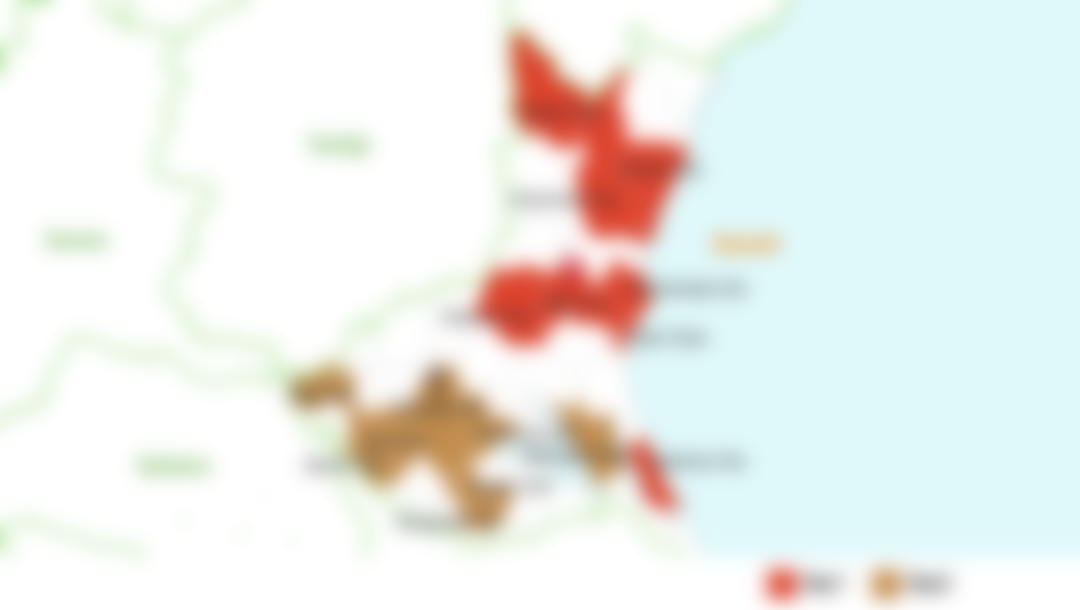 In principle, the same local municipalities will manage the Olympic Torch Relay segments. But the planned route overview, the order of the municipalities, the location of celebration sites and other details may change in the future, depending on the coordination with the parties involved.
Places of interest in Ibaraki
The Ibaraki leg of the Torch Relay begins in the city of Kashima, one of the Olympic football competition venues. From there, it will journey through the Rokko, northern and central areas of the prefecture, making its way to the city of Mito where a celebration will take place at the end of the first day. On the second day, the Torch Relay will leave the city of Koga, travelling across the western and southern parts of the prefecture, arriving in the city of Tsukuba for a celebration.
Some of the sites the torch will visit on its journey across Ibaraki include: the Fukuroda Falls, one of Japan's three great waterfalls; the 100-metre high Ryujin Suspension Bridge, the highest bungee jumping site in Japan; and Lake Kasumigaura, the second largest lake in Japan, known for its magnificent scenery and traditional hobikibune sailing vessels.