Prefecture 28 of 47
when
23 - 24 May
Follow the torch flame
DAY 1

Toyooka City > Asago City > Shiso City > Kato City > Ono City > Kakogawa City > Himeji City

DAY 2

Kobe City > Akashi City > Minamiawaji City > Nishinomiya City > Amagasaki City > Sanda City > Tambasasayama City
Tokyo 2020 Olympic Torch Relay MAP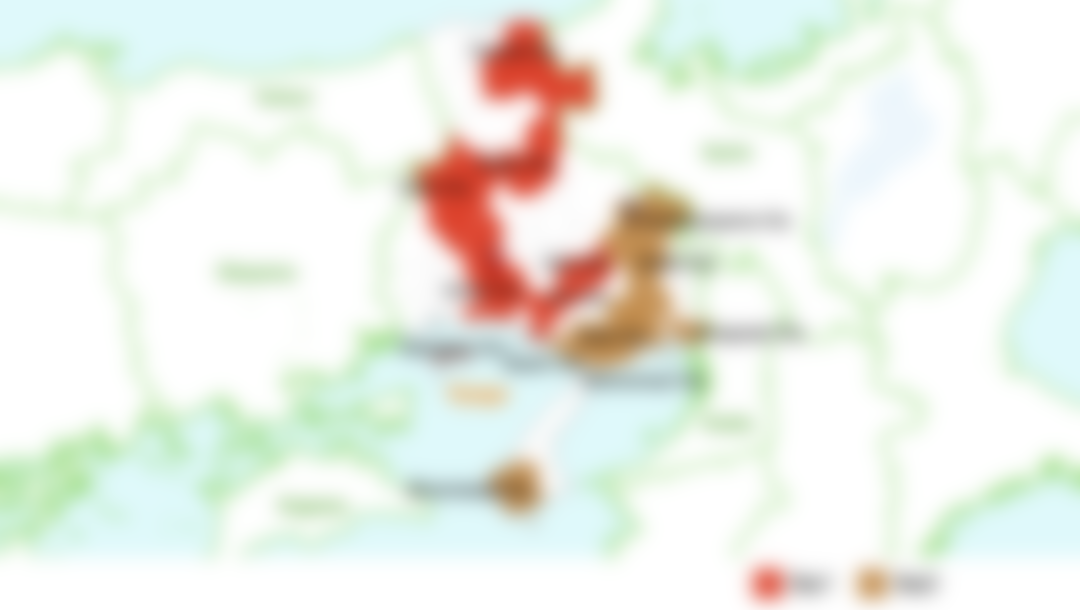 In principle, the same local municipalities will manage the Olympic Torch Relay segments. But the planned route overview, the order of the municipalities, the location of celebration sites and other details may change in the future, depending on the coordination with the parties involved.
Places of interest in Hyogo
The Hyogo leg of the Torch Relay begins in the northern city of Toyooka, making its way to the city of Himeji where a celebration will take place at the end of the first day. On the second day, the Torch Relay will leave the city of Kobe, travelling across the southern part of the prefecture and arriving in the city of Tamba-Sasayama for a celebration.
Some of the sites the torch will visit on its journey across Hyogo include: Takeda Castle Ruins in the city of Asago, known as the "castle in the sky" for its magical view when covered in a sea of clouds; Himeji Castle in the city of Himeji, Japan's first World Heritage Site; and the port of Kobe in Kobe City, featuring the impressive "BE KOBE" monument created by local citizens in 2015, 20 years after the 1995 Great Hanshin-Awaji Earthquake.