Spectators who wish to watch the Torch Relay from the spectator area along the relay route are requested to read the safety measures on the following page in advance.
Prefecture 25 of 47
when
17 - 18 May
Follow the torch flame
DAY 1

Miyoshi City > Miyoshi City > Shobara City > Higashihiroshima City > Kure City > Saka Town > Hiroshima City

DAY 2

Hatsukaichi City > Hatsukaichi City > Kaita Town > Kaita Town > Mihara City > Onomichi City > Onomichi City > Fuchu City > Fukuyama City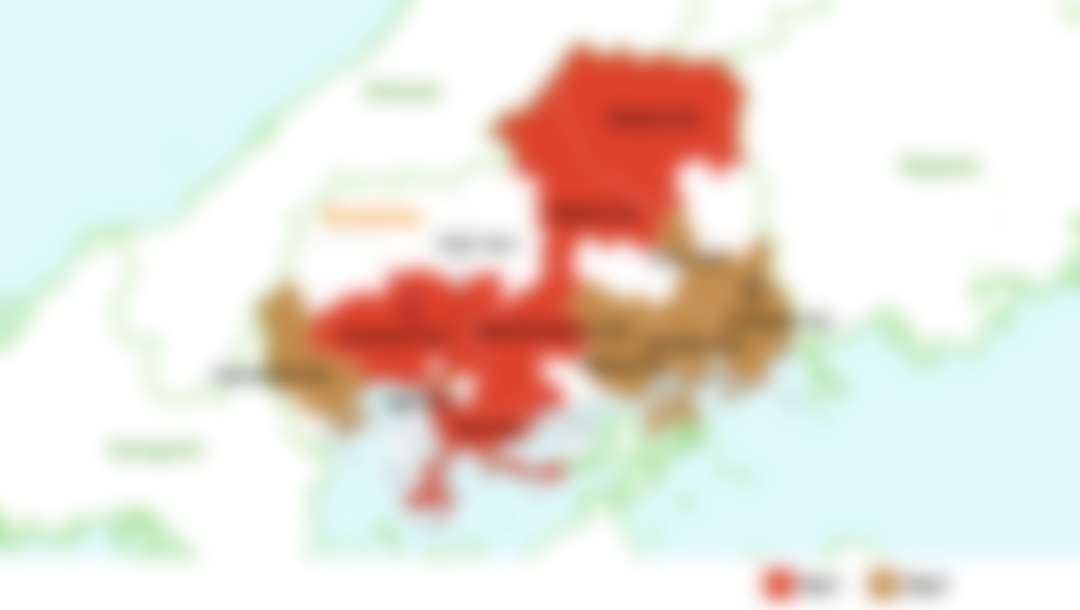 In principle, the same local municipalities will manage the Olympic Torch Relay segments. But the planned route overview, the order of the municipalities, the location of celebration sites and other details may change in the future, depending on the coordination with the parties involved.
Places on interest in Hiroshima
The Hiroshima leg of the Torch Relay begins in the city of Miyoshi, hometown of Yoshinori Sakai, the final torchbearer at the Opening Ceremony of the Tokyo 1964 Olympic Games. The Torch Relay will journey through the southern area of the prefecture that is recovering from the July 2018 Japan floods, making its way to the city of Hiroshima where a celebration will take place at the end of the first day. On the second day, the Torch Relay will leave the city of Hatsukaichi, travelling across the southeastern part of the prefecture and arriving in the city of Fukuyama for a celebration.
Some of the sites the torch will visit on its journey across Hiroshima include: Hiroshima City's Peace Memorial Park, established in memory of the victims of the atomic bomb and to pray for world peace; the World Heritage Site, Itsukushima Shrine, located in Hatsukaichi City's Miyajima.