Prefecture 44 of 47
when
1 - 3 July
Follow the torch flame
DAY 1

Kisarazu City > Kimitsu City・Futtsu City > Minamiboso City > Isumi City・Ichinomiya Town > Sosa City > Sammu City

DAY 2

Choshi City > Asahi City > Katori City > Shibayama Town・Narita City > Narita City > Narashino City・Chiba City

DAY 3

Urayasu City > Urayasu City > Funabashi City > Funabashi City > Kamagaya City > Kashiwa City・Abiko City > Kashiwa City > Matsudo City
Tokyo 2020 Olympic Torch Relay MAP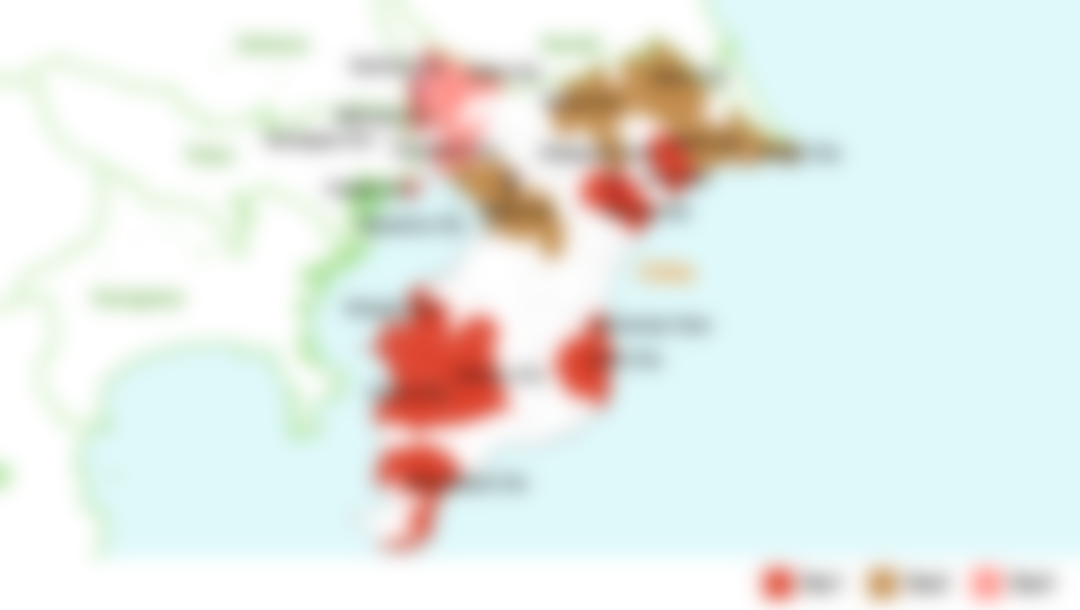 In principle, the same local municipalities will manage the Olympic Torch Relay segments. But the planned route overview, the order of the municipalities, the location of celebration sites and other details may change in the future, depending on the coordination with the parties involved.
Places of interest in Chiba
The Chiba leg of the Torch Relay begins in Kisarazu City's "Umihotaru" — a floating parking lot in the middle of Tokyo Bay. The first day ends in Sammu, the second in Chiba and the third in Matsudo, with a celebration taking place at the end of each day.
Some of the sites the torch will visit on its journey across Chiba include: Makuhari Messe in the city of Chiba, a venue for many Olympic and Paralympic sports; Tsurigasaki Surfing Beach, the venue for Olympic surfing; the port of Choshi, boasting the highest volume of fish in Japan; Narita's Sanrizuka Sakura-no-oka, with its famous airport; and the historical Mt. Naritasan Shinshoji Temple ⁠— a favourite of tourists visiting the region.