Surfing for Fukushima's recovery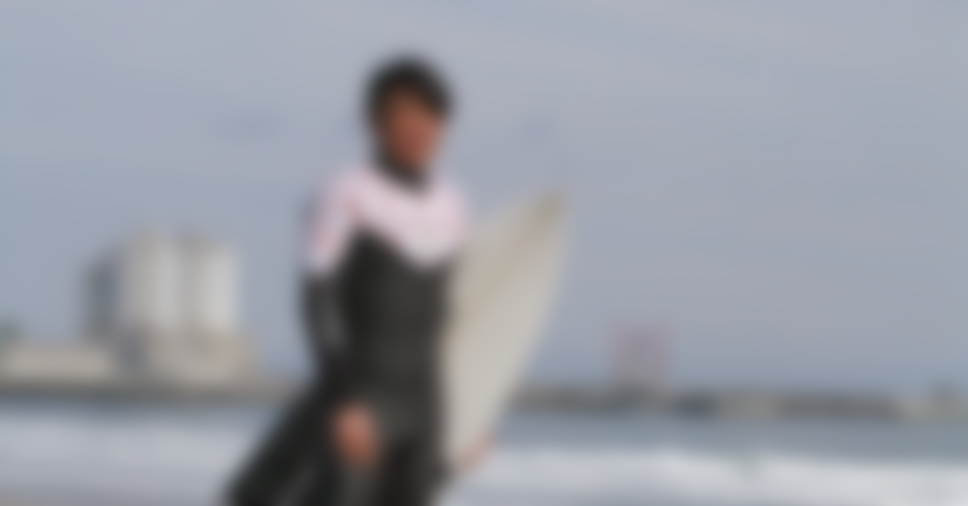 When the Great East Japan earthquake rocked the country in 2011, it was followed by an equally devastating tsunami which caused damage to the Kitaizumi district in Haramachi-ku, Minamisoma City — a city located in the Fukushima Prefecture. Surfer and lifeguard SATO Hiroshi evacuated with the rest of the people from his home village of Iitate to escape the nuclear disaster.
He arrived in Kamogawa in Chiba Prefecture, where he continued to practice professional surfing.
Sato noticed that many professional athletes taught sports at local primary schools in Chiba. He wanted to contribute to local surfing tourism, to the revival of Minamisoma City and the promotion of local sports, so he began to teach free surfing classes to primary and middle school students when he returned to Fukushima Prefecture in 2017.
Before the disaster, Sato worked as a lifeguard at Kitaizumi Beach and now that it has reopened for the first time in nine years, he continues to teach people there that the sea is to be feared as well as enjoyed.
He inspires children to dream that they can become one of the top 10 surfers in Japan. Even if Iitate lies some distance from the sea, producing an Olympic surfer from Kitaizumi remains his goal.
What made you decide to apply to become a torchbearer?
As an athlete myself, I wanted to be involved in the Olympic Games, which is the greatest festival of sport in the world. I want to give the children from my surfing classes a direct taste of the Olympic Games by running with the torch that will bring Japan together at the Tokyo 2020 Games. It is a once-in-a-lifetime event, and also noteworthy for being the first to include surfing.
Six years had passed before you returned to Fukushima after evacuating. What was different, and what was unchanged?
Unchanged: The nature in Fukushima, the quality of the waves and the sports grounds.
Different: My friends remained where they had evacuated to, and the shops I used to frequent had closed because of the disaster and the nuclear accident. And there were people moving in to live in Fukushima who were working to build new towns and communities from less than nothing.
What made you decide to teach surfing classes for free? What was the thought behind that?
The children of Fukushima lacked exercise after the disaster. There were children who had never been in the sea because the beaches were closed. Surfing is not generally an extracurricular activity for primary and secondary school students, and it isn't a sport that you can begin casually, so I began the classes for free to try to generate even a little interest. Another reason was to give back to the Fukushima surfing community that fostered me.
What influence did sport have on the recovery? Do you think it had any?
I don't think that there is a direct influence, but I think that the inspiration that sport and athletes can provide, in terms of cultivating physical and mental toughness, as well as encouraging people to always have a dream, is the influence that sport has to contribute greatly not only to the recovery but to society in general moving forward.
Tell us what you are excited about as a torchbearer.
Taking off from Fukushima for Tokyo!