A Paralympian to carry the flame in Ehime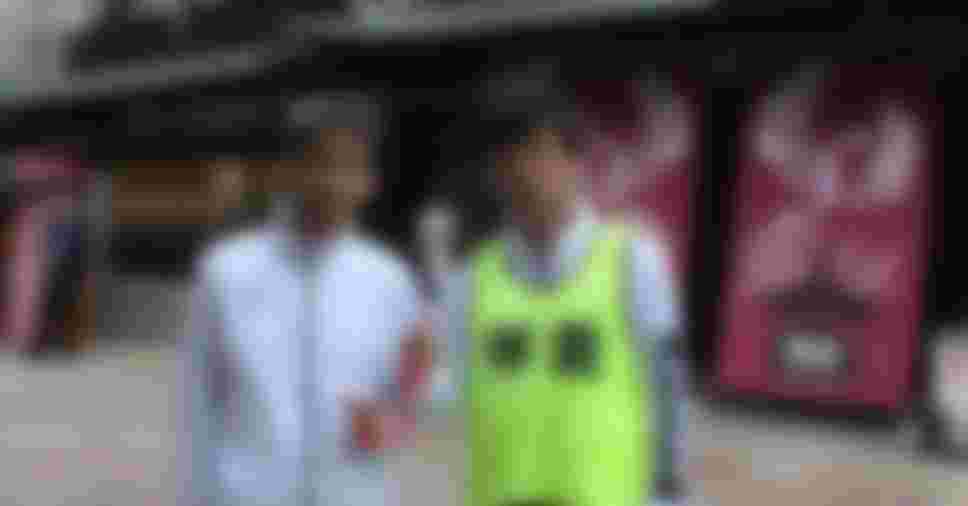 "I want to feel the flame's warmth as I run in my home prefecture of Ehime."
YANO Shigeki, who has a vision impairment, has represented Japan at three Paralympic Games and each occasion he was inspired by the Paralympic flame.
The first time was at the opening ceremony of the Atlanta 1996 Games, when the sight of the Paralympic flame being lit made him tremble with excitement.
At the Sydney 2000 Games, where he won a silver medal in the 4x100m relay, and when the flame was extinguished at the closing ceremony, his heart was filled with a sense of achievement.
The third time was at the Athens 2004 Games, by which time he had lost his sight entirely and could not see the flame, and where his heart burned with the flame until at last both were utterly consumed.
He felt that the flame has a considerable effect on athletes, which is why he wanted to be part of the relay that will deliver the flame to the Games this year.
Ten years have passed since Yano retired from competition, and for the last four years he has been affiliated with the Ai Athlete Club, where people with impairments and able-bodied people train together to become more competitive. Lately he has begun to compete not only at competitions for people with impairments, but also at masters and able-bodied competitions, and he has many friends to cheer him on as he runs again.
By participating as a torchbearer, he hopes to become a light for communities that are striving to become more inclusive.
Why did you decide to become a Paralympian? What was your impression when you saw the Paralympic Flame for the first time?
I wanted to test my ability in the world together with my elder brother, who loves athletics and shares my impairment, and in whose footsteps I wanted to follow. I was overwhelmed by the atmosphere of the opening ceremony, but the flame dispelled my anxiety. It was as if a switch had flipped in my heart, and in an instant I had decided, 'OK, let's do this.'
Did your feelings towards the flame change after you won the silver medal?
The flame seemed to burn for ages, and when it was extinguished, it was as if something in my heart switched off, and I felt a sense of relief. All my previous training and competitions sprang to mind, and I felt a mixed sense of achievement and emptiness at the realisation that it was over.
What kind of flame burned in your heart when you competed as an athlete with vision impairment at your last competition?
My brother, who was the reason I began to compete, retired after the Atlanta Games, but he told me, 'Burn it all – give it everything you've got.' I never forgot those words, and I participated in my last Paralympics to do just that. When the flame was extinguished, I felt refreshed, having nothing at all to regret.
What has changed for you since the Tokyo 2020 Games were announced? How has Para sport and your living environment changed since 1996?
I think that while we will never run out of problems, society's understanding of impairments has come a long way. I'm very grateful for the 'We all help each other' attitude that prevails in town. There is great power in sport and music. I think it's import to increase opportunities for people to enjoy spending time together.
What would you like to tell the world as a medallist, a teacher in a school for the blind, and a torchbearer?
At competitions, I'm a tandem team with my sighted guide TAKIMOTO Keita. It's the same in day-to-day life – it's not a relationship in which one supports and the other is supported, it's a partnership in which we pursue the same goal together. I think that it's a small example of an inclusive society.