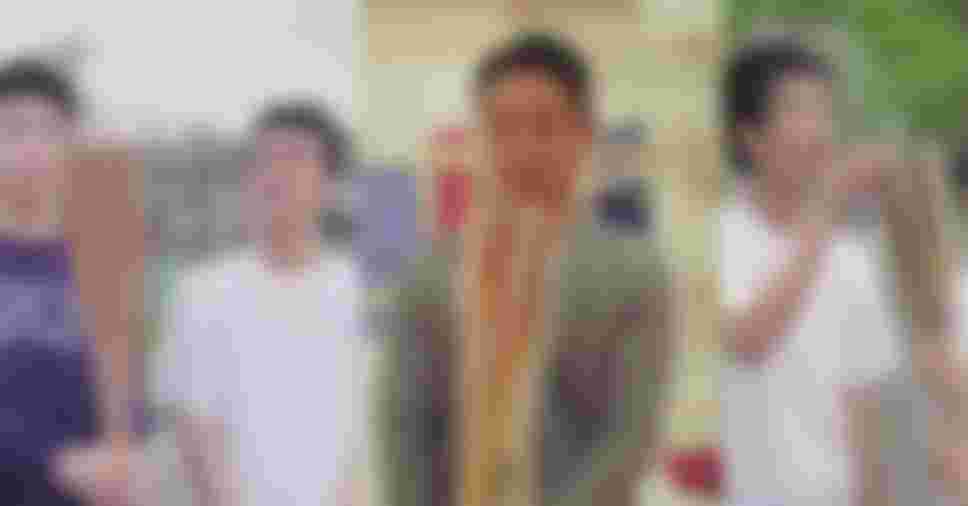 Notes and information for torchbearers
Tokyo 2020 Olympic Torchbearer Handbook
This is the torchbearers' handbook describing the flow of a typical day during the Olympic torch relay and points for special attention.
Read through it, get ready and participate the torch relay.
Tokyo 2020 Torchbearer Handbook (As of March 2020)
Basic conditions regarding applications to become a torchbearer
Applicants must be born on or before 1 April 2008. The consent of a parent or guardian is required for those who will be age 17 or under on 1 March 2021 (the first day of the month in which the torch relay will start).
Applicants must have a personal connection to the leg of the tour in which they wish to act as a torchbearer (i.e. persons who currently reside or previously resided in the prefecture, persons currently belonging to a school or workplace in the prefecture, persons with family or relatives residing in the prefecture, persons previously active in the prefecture in which they wish to act as a torchbearer, etc.)
Any nationality and gender will be accepted.
Applicants must be able to carry the torch safely of their own volition. However, the support of a guide runner will be permitted as needed.
Those applying with the objective of communicating a political or religious message will not be accepted as a torchbearer.
Those who serve as a public officer under the Public Offices Election Act (member of Diet and/or member or head of a local government), a candidate or prospective candidate of a public office, and a leader or those in a position equivalent to a leader of a political party/organisation will not be accepted as a torchbearer.
A religious figure will not be accepted as a torchbearer in recognition of his/her religious achievements.
FAQ for torchbearers
We have put together this FAQ for torchbearers which includes useful information for spectators as well.
Updated on September 2020 toward the Olympic Torch Relay scheduled in 2021
Once the details of the Torch Relay are set and the "Tokyo 2020 Olympic Torchbearers Office" reopens, we will contact you with the details.
For details about the new date and location of your Torch Relay run, please wait until we contact you after the "Tokyo 2020 Olympic Torchbearers Office " reopens. Please note that we cannot comply with any request for a change in the date or location of the Torch Relay run.
Torchbearers were chosen through a selection process, and it is not allowed to assign the right to run as a torchbearer.
We are preparing to implement thorough anti-coronavirus measures so that everyone will feel safe participating in the Torch Relay. Specific details of the measures to be enforced are currently under review, and you will be informed as soon as they are determined.
After the torchbearers are selected
We started contacting those selected as a torchbearer in December 2019. But, we will not contact those who were not selected. Please note, however, that those who were not selected still have a chance if there is a vacancy two weeks prior to the run. In that case, The Tokyo Organising Committee of the Olympic and Paralympic Games (Tokyo 2020) will contact you.
Yes, a torchbearer will be able to withdraw for unavoidable reasons, however, they will not be able to nominate a substitute torchbearer to run in their place. If for any reason you are unable to take part in the torch relay, please contact the Tokyo 2020 Olympic Torch Relay torchbearers' desk as soon as possible.
On the day of the run, you will be requested to present an ID. If you do not have a photo ID, please make sure to obtain a photo ID in advance.
We do not plan to hold any orientation sessions other than those scheduled for the day of the run. All necessary information will be provided to you.
After running on the day of the torch relay, an "Olympic Torch Relay Certification" with your name will be issued.
Yes, you may. You will not be able to use the information for religious or political purposes. It is also forbidden to use the information for personal advertisement or promotion.
For example, you will not be able to say "This product was made by torchbearer " and tie any product or service to the torch relay or torchbearer. You will also not be able to put "Tokyo 2020 Torchbearer" on your business card, poster, web site or any other media.
If Tokyo 2020 decides you are inappropriate as a torchbearer because your action damages the image of the Tokyo 2020 Games, you may be asked to forfeit your role as a torchbearer.
In accordance with the agreement you acceded to during your application and in subsequent communications, you are unable to take part in interviews prior to your run.
About the Torch Relay run
We will check your personal identification so please bring a photo ID with you.
It will depend on the location, but we will ask that the runners gather at the meeting point about 2 -- 3 hours prior to their run. Details will be announced about two weeks before your torch relay run.
In principle, torchbearers will be required to cover their own transport expenses to and from the collection point on the day of the run. This also applies to any fees incurred for accommodation by the torchbearer. Please also note that if the torch relay is cancelled on the day you are scheduled to run, you will not be reimbursed or compensated for any transportation (and/or accommodation) fees you have incurred. Thank you for your kind understanding.
Only the torchbearers will be permitted into the collection point (which will serve as the initial meeting point and final dispersal point at the end of the day). Family members and friends of torchbearers will not be permitted to enter designated areas of the collection point nor board the bus transporting the torchbearers to their allotted sections. In principle, after initially meeting up, torchbearers will be required to act alone. No particular places have been reserved along the torch relay course for family members. However, pre-registered escorts will be permitted to accompany torchbearers with an impairment throughout the day, including at the collection point.
We will ask torchbearers to verify their identities by showing a valid driver's license, passport, etc. (see "Types of personal identification required to verify your identity"). If we are unable to verify your identity on the day of the run, it is possible that you will be disqualified from taking part in the torch relay. You are therefore strongly advised not to forget to bring a valid document that proves your identity.
You may not alter the design image of the uniform when you wear it for the run. Clothing other than the uniform cannot be visible.
We suggest that your wear socks without any brand logos. ASICS white socks are recommended.
Please wear sport shoes. We do not allow shoes that are not suitable for running. As for the design, shoes without any brand logos or white shoes made by ASICS are recommended.
You are not allowed to wear anything other than the uniform, including your own cap, shirt or pants.
Wearing special makeup is not allowed. Anything that implies a particular religion or idea. Facial painting is also not allowed.
There is basically no rule, but something too outrageous, like a wig, will not be allowed.
You can wear sunglasses, but not if the design is too flashy. You may be asked to take your sunglasses off during your run when we take photos or a video.
The distance will be about 200 metres.
The date or location cannot be changed. Please be aware that the torch relay will traverse through various areas, including islands.
You are not allowed to carry anything other than the torch. You will have to put away your smartphone or camera in your pocket during your run.
It will be possible for torchbearers to carry a mobile phone with them during their run. However, for safety reasons, the taking of selfies while running will not be permitted. Torchbearers will be able to take photographs when they are not running, but will not be able to take photos in areas in which photography is banned and in areas that may interfere with event operations.
There will be staff along the torch relay route who will provide support. We will not distribute water during the torch relay, but we will have water on hand for emergencies.
It is not necessary to bring your "disability certificate", unless you are going to use it as your ID.
You will not be able to change your escort on the day of your run.
If you specified in your application that you will run with an escort, there will be no problem. It is not mandatory to attach the torch to your wheelchair.
We do not allow the escort to hold the torch.
Yes, it is possible for visually or aurally impaired torchbearers to complete the allotted section with an assistance dog, if required.
In line with the age requirements for torchbearers, all escorts must have been born before 1 April 2008. In addition, the conditions regarding religious or political messaging for torchbearers also apply to escorts. All escorts must be pre-registered. Please note that any escort not already registered will not be permitted to act as an escort.
It will depend on the distance from the meeting point to the location of your run, but we estimate that it will take a total of five hours.
During the torch relay, you will run about 200 metres at the speed of 6 km/h or so. Please make sure to stay fit and healthy so you can run in the torch relay at your best condition.
NHK is planning to live stream the torch relay. There may be certain parts of the torch relay route that is not covered.
The torch relay will take place even if it is raining. In case of extremely bad weather or natural disaster, the torch relay may be cancelled.
It is possible that the torch relay may be cancelled or changes made the timing of thetorch relay on any particular day due to a natural disaster, bad weather, an accident,incident, or other unavoidable circumstance. In such cases, in principle, we will contactthe torchbearers at their registered e-mail address.
You can inspect the actual torch relay course, but you must observe traffic rules and regulations. If the route is not public but part of a private property, you may not be able to inspect the route beforehand.
About the uniform and torch
You will not be able to try on the uniform beforehand. The material used for the uniform top is recycled polyester, and the bottom is made of polyester (double woven fabric).
XS / Height: 157~163cm, Chest: 81~87cm, Waist: 67~73cm
S / Height: 162~168cm, Chest: 85~91cm, Waist: 71~77cm
M / Height: 167~173cm, Chest: 89~95cm, Waist: 75~81cm
L / Height: 172~178cm, Chest: 93~99cm, Waist: 79~85cm
XL / Height: 177~183cm, Chest: 97~103cm, Waist: 83~89cm
2XL / Height: 182~188cm, Chest: 101~107cm, Waist: 87~93cm
3XL / Height: 187~193cm, Chest: 105~111cm, Waist: 91~97cm
4XL / Height: 192~198cm, Chest: 109~115cm, Waist: 95~101cm
* The sizes apply to both male and female
Uniforms will not be sold. The torchbearers will be able to keep the uniform they wear.
Torchbearers running in March and April will receive a long-sleeve shirt and long pants. Torchbearers running in May through July will receive a short-sleeve shirt and shorts.
The torch is 71 cm long and weighs 1.2 kg.
Yes, the torchbearers will be able to purchase the torch. Price details and how to purchase the torch will be communicated at a later date.
We don't have a uniform for the escorts, but they will receive a bib to wear. We request that there are no brand marks on the escort's clothes and shoes.
Torch kiss pose recommended by Tokyo 2020
The torchbearer will give the torch to the next torchbearer at the "torch kissing point" and will make a torch kiss pose as they pass on the flame.
The Tokyo Organising Committee of the Olympic and Paralympic Games (Tokyo 2020) has created three kinds of torch kiss pose that express the Tokyo 2020 Torch Relay concept, "Hope Lights Our Way".
The official Torch Relay Ambassadors, as well as Olympians Saori Yoshida and Mizuki Noguchi, are helping us promote the torch kiss pose. See the images and video in which they are featured and find the pose that is best for you!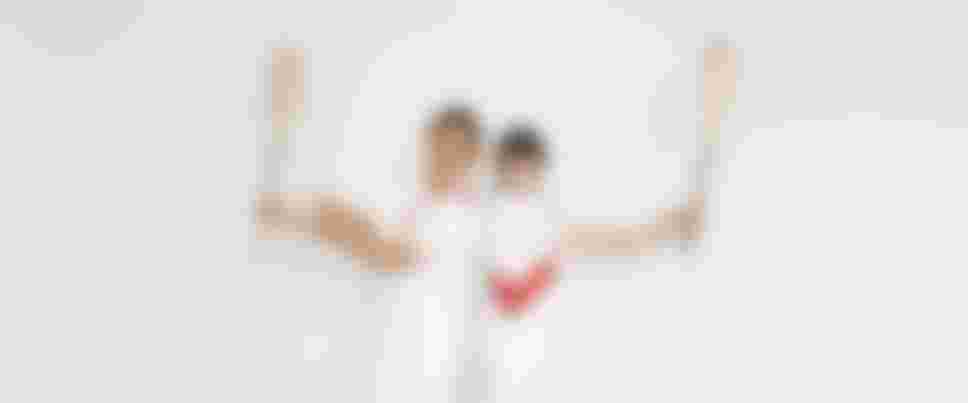 Documents for torchbearers
Information on the Regulations for Wearing the Torchbearer Uniform, Consent Form for Under 18, Supporting devices to hold the Torch.