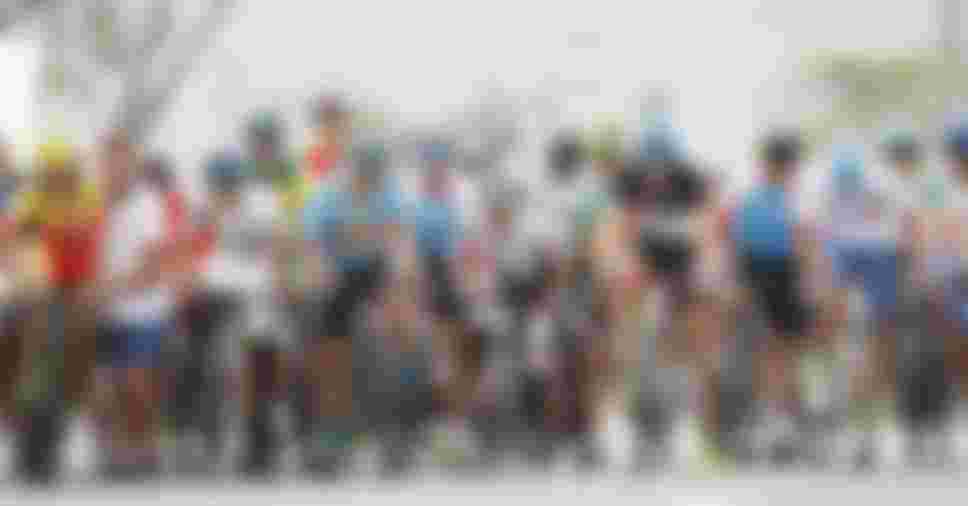 The thrill of watching riders battling the elements and a challenging course.
Overview
Recognised as an official Olympic sport at the first modern Games in Athens, cycling road made its Paralympic debut at the 1984 International Games for the Disabled (now known as the seventh Summer Paralympic Games) held in New York and Stoke Mandeville.
Road cycling tests the stamina of cyclists as they battle the elements and vie for the finish line.
The event consists of the road race, time trial and team relay. Riders compete in one of four classes, depending on the type and degree of their impairment. This also determines the type of bike they use.
There are a total of 34 gold medals up for grabs in the road event alone.
Event Programme
Road Race H2 (Men)
Road Race H3 (Men)
Road Race H4 (Men)
Road Race H5 (Men/Women)
Road Race H2-3-4 (Women)
Road Race C1-2-3 (Men/Women)
Road Race C4-5 (Men/Women)
Road Race B (Men/Women)
Road Race T1-2 (Men/Women)
Time Trial H1 (Men)
Time Trial H2 (Men)
Time Trial H3 (Men)
Time Trial H4 (Men)
Time Trial H5 (Men)
Time Trial H1-2-3 (Women)
Time Trial H4-5 (Women)
Time Trial C1 (Men)
Time Trial C2 (Men)
Time Trial C3 (Men)
Time Trial C4 (Men/Women)
Time Trial C5 (Men/Women)
Time Trial C-1-2-3 (Women)
Time Trial B (Men/Women)
Time Trial T1-2 (Men/Women)
Team Relay H2-5 (Mixed)
Essence of the sport
The race is held on an undulating course with riders battling against the elements, the clock and their opponents.
In road, the key is to be able to read the course and know how it will affect the techniques of each individual rider and their bike. On ascents, positions change as cyclists climb hills, but on descents they must be careful as there is a high risk of crashing as they pick up speed.
The T1 and T2 classes are for riders who have an impairment in the trunk, such as paralysis, with cyclists divided into one of these classes depending on the degree of their impairment. Tricycles are used and mastering the art of pedalling while going as fast as possible is just one of the skills required.
The H class is subdivided into H1-H5 and is for athletes with impairments including amputation or paralysis of the lower limbs or motor function impairments. There are generally two types of three-wheeled hand cycles used: a reclined position type (H1-H4) and a kneeling type (H5), which is pedalled while leaning forward.
Similar to track events, C class sees the use of two-wheeled bikes while the B class is for athletes with visual impairments who ride on the back of tandem cycles.
Cyclists try to ride behind each other to reduce wind resistance and save their energy. When the time comes to make their move, the straight dash to the finish can be frantic with riders sometimes winning by the smallest of margins.
The distance of race events is determined by class. Time trials are held on an 8km course with riders starting at regular intervals and rankings determined by the time taken to complete the course.
As a rule the first rider to cross the line or the rider with the fastest time wins, but with multiple classes sometimes being combined together, technical officials calculate times based on the actual time multiplied by a factor that takes into consideration the different impairments among the classes.
In the team relay, mixed teams complete nine laps of a 2.7km course, with each person completing three laps. Athletes in the H class compete in this event, but instead of touching when handing over to the next rider, the next rider may start when the previous rider crosses the line.
Outlook for the Tokyo 2020 Games
Enjoy the performance of highly skilled riders
Countries such as Germany, Australia and the USA are overwhelmingly strong in road cycling events, but in C class Spain, Belgium and Great Britain are also strong contenders.
With the People's Republic of China being strong in track cycling they are also expected to perform well in road events at Tokyo 2020. Japan's Queen of para cycling, Keiko Sugiura will also be pushing for gold.
In T class, athletes from China, Germany and the USA will be strong contenders in the men's event, while in the women's event, athletes from New Zealand and Australia are expected to perform well.
In the B class, the battle for gold is expected to be fought among athletes from the Netherlands, New Zealand and Republic of Ireland.
Italy is expected to be strong in the H class team relay after winning gold at Rio 2016, but there will be stiff competition from the USA and Germany.
There are also professional athletes to watch out for including former F1 driver Alex Zanardi of Italy, who lost both legs in a racing accident. Zanardi won three medals — including two gold medals — at London 2012 and three medals at Rio 2016, so the spotlight will certainly be on him in Tokyo.
Athletes who compete in two completely different sports are not unusual in the H class. American Oksana Masters, who has a double leg amputation above the knee, won a gold medal in cross-country skiing at the PyeongChang 2018 Winter Paralympic Games. Prior to that she won a bronze medal in the trunk and arms mixed double sculls at the London 2012 Paralympics, and after changing to cycling, she placed fourth in the road race and fifth in the time trial at Rio 2016 so is expected to perform well at Tokyo 2020.
Will the European veterans be able to maintain their positions? Or will stronger, younger talent prevail?
Trivia
The 'stoker'.
A stoker is a person who throws firewood or coal onto a fire, such as in a locomotive engine. The name is given because this athlete focuses on pedalling and provides most of the propulsive force.