Blake Cochrane: Reigniting the passion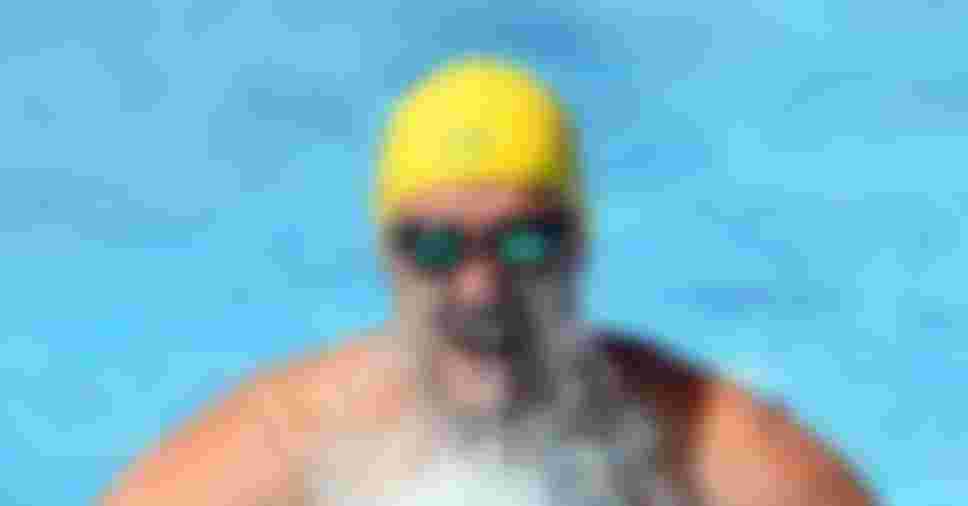 With the Paralympics postponed, the three-time Paralympian was looking to call time on his athlete life but the lockdown in Australia brought the spark back
Australia's Blake Cochrane had been eyeing the Tokyo 2020 Paralympic Games in 2020 as his finale.
A swimming career spanning three Paralympic Games – his first being Beijing 2008, three Commonwealth Games and four World Championships, it was time for a new chapter.
"I was looking at Tokyo being my last Games and I kind of set myself in that mentality that this was my last event. I need to be ready for it and then be able to just stop and finish up my career," he told Tokyo 2020.
Obviously, 2020 had other plans in store for Cochrane. With the Paralympic Games postponed until 2021, the swimmer, who also has a young family, had some decisions to make.
"It sort of kind of ticked over my brain to sort of say, 'What am I going to do?', 'Do I want to call it quits?', 'Do I want to keep going?' And my heart was sort of saying, 'let's just finish up, we've got such a long road ahead of us to do another 12 months of training, another 12 months of hard work to go to go to Tokyo'."
As Australia went into lockdown, and his home state of Queensland effectively shut down for seven weeks, it gave Cochrane time out of the water to see what would happen.
"My head kind of wasn't in it but then I don't know, it just started to turn another page. The fitness started to come back. That passion and that excitement of why I do swimming, sort of came back as well," he said.
Now the two-time Paralympic gold medallist is looking forward to being able to swim at Tokyo 2020, which he hopes to qualify for during the Australian Trials in June 2021.
"I'm now really looking forward to Tokyo in 2021, being able to post another time on the board and enjoy those international competitions, because I've come to that realisation that you don't get a lot of these opportunities to be able to step up on the world stage, swim in a world class competition and be able to represent your country."
A passion from a young age
Growing up on an island nation, particularly on the coastal peninsula city of Redcliffe, just north of Brisbane, swimming almost came naturally to Cochrane.
"I always tell people that I started swimming once I got too big for doing laps in the bathtub," he smiled.
Even if he did take time away from swimming during his early teenage years, it wasn't hard for him to pick it back up from where he'd left off.
"Rocked up at my first training session and the coach was sort of absolutely blown away what I could do with all the years that I'd have had previously training. Six months later, I went to a school-based competition, made it all the way to national championships and won a couple of medals. I guess that just sort of ignited the fire of wanting to continue swimming."
It had also been his first taste of Para swimming. Growing up his parents, who both have backgrounds in social work, hadn't encouraged him to get into Paralympic sport.
"They've always sort of taught me to consider myself to be no different, so I never really actively seek out those opportunities to be a part of Paralympic sport," Cochrane explained as he recalled a story of not being able to tie his shoelaces.
"Dad would just say, OK, you've got to work out a way of doing this because we're not going to be able to do it forever. You're going to have to find that way of doing things.
"I think I'm definitely stronger for it. I have that mentality now where I just want to get in and get involved and take on any of those challenges or opportunities that sort of come my way. I really think that's because of the way that my parents have encouraged me to get out there and be no different from the other kids."
Newbie to veteran member
The Paralympic Games weren't on Cochrane's radar until relatively late.
"I decided that I'm 17-years-old and I'm enjoying what I'm doing. Let's see what happens. I didn't really say I want to make a Games and win a medal."
Originally, he did not make the squad for the Beijing 2008 Games but a few weeks, he was called into the team.
In his heat for the 100m breaststroke SB7, he swam an eight second personal best touching just behind reigning Paralympic champion Sascha Kindred of Great Britain. In the final, Cochrane came away with a silver.
"I was pretty blown away by that," Cochrane said. "I didn't think I'd be able to do that. That's simply because I made the team on backstroke."
In fact, he had only spent a bit of time working on his breaststroke in the lead up to the Games.
"I think the fitness and all those years of racing before kind of translated to a really good race," Cochrane explained.
"If I had a little bit more experience, I would maybe have potential to go a little bit faster in the final, but it was an exciting experience. I still remember the atmosphere, the environment and my cheeky wink to the camera, all those little things still playing out in my mind.
"I guess that's what really inspired me to want to go faster and ultimately chase that gold medal in the years to come."
Just two years after is Paralympic Games debut, the Australian swimmer won his first gold medal at the 2010 IPC Swimming World Championships in the 100m breaststroke SB7. He continued his form in the event by being crowned the Paralympic gold medallist at London 2012 while also picking up gold as part of Australia's Men's 4x100m Freestyle 34pts team.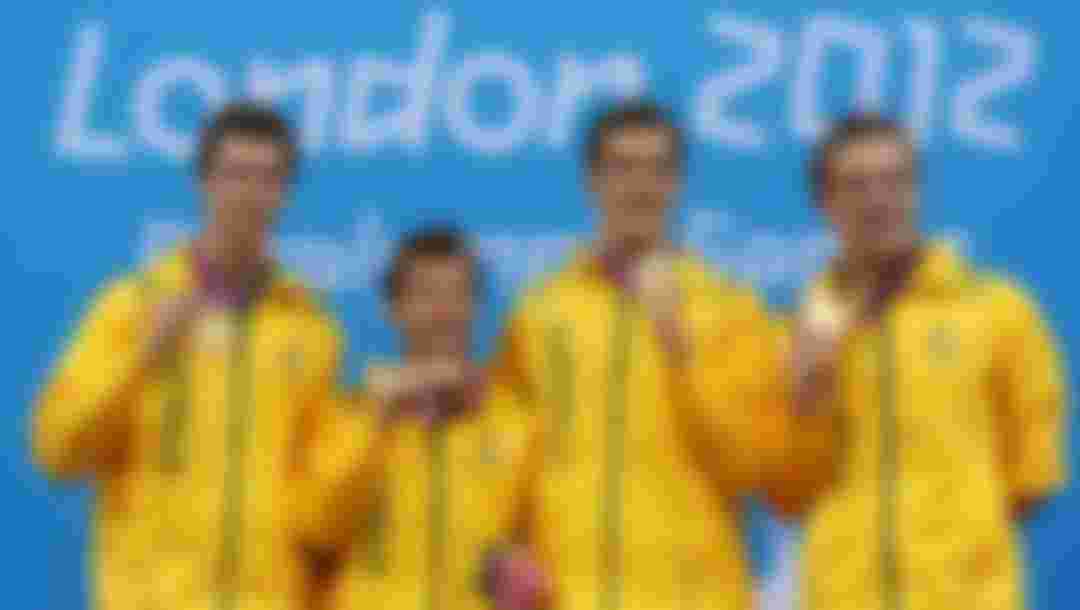 Tokyo and beyond?
The 12-month delay left many unknowns for athletes across every sport. After training for four years, the addition of 365-days could hinder or help Paralympians.
"For me, based on the times and how we're sitting and tracking, hopefully we should be in a position that will put me on fourth Games but I do know that the world is definitely getting faster," Cochrane said.
"I think that sort of scares me a little bit, is that now that we've had an extra 12 months of just so many unknowns."
But a bronze medal at the 2019 World Para Swimming Championships inspired his training.
"[It] has sort of inspired me to just want to take my training and professionalism, just that last extra bit so that I can come out of Tokyo and have no regrets to say I put everything I possibly can into this event."
"If it translates to a medal, then that's great. If it doesn't then I know I've done everything that I possibly could to make that process happen so that's where my goals set at the moment.
"It's all about controlling what you can control, and we can't control the uncontrollable. All we need to do is just step up on the box and now we're ready to race."
With the Birmingham 2022 Commonwealth Games just around the corner, Cochrane could extend his career by six more months and is hoping that Tokyo 2020 will help him with his decision. 
"But I can say for a fact that I would not swim past Birmingham 2022, but we'll see how that goes," he added.