World champion Pauline Ferrand-Prévot is back on the Olympic trail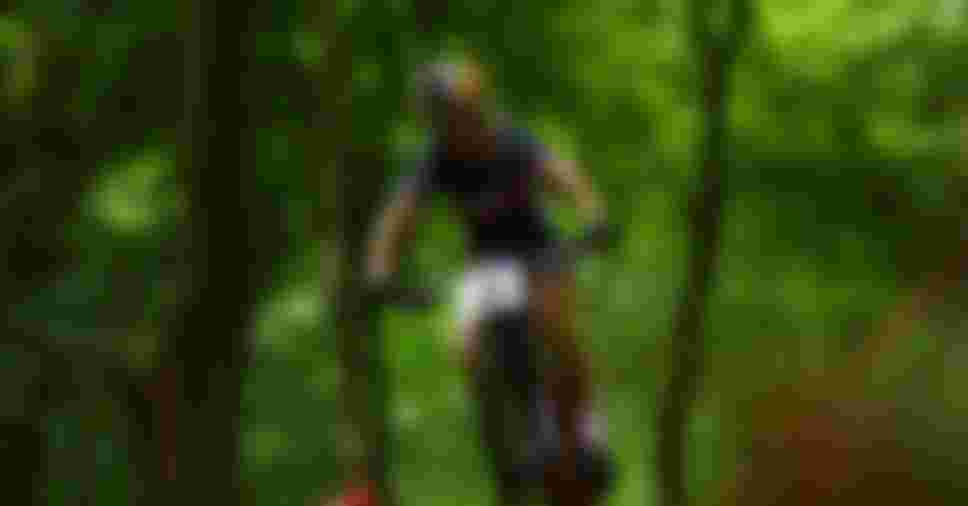 The French five-time world champion had a second leg surgery earlier this year. She talked to Tokyo2020.org about how she feels about her physical condition, as well as the postponement of the Olympic Games where she hopes to win gold.
"I feel more relaxed." Those are the words of Pauline Ferrand-Prévot following the announcement that the Tokyo 2020 Olympic Games are to be postponed due to the COVID-19 outbreak. Less uncertainty allows her to be more confident about the future.
She now knows that the Tokyo 2020 Olympic Games will be held between 23 July and 8 August 2021. This "big competition that takes place every four years and captivates all the attention", she calls it. The equality of the athletes will be respected and, for the 2019 Mountain Bike world champion, this is the most important thing.
"Some of the athletes can continue training in other countries. It would have been tough to maintain equality if the Games were not postponed. But now, it is a weight that has been removed from my shoulders."
It would have been logical to think that "PFP" is more relaxed because the postponement gives her an extra year to get back into shape, but the truth is that she didn't need it.
The rider with five world championship titles (road, MTB and CX) would have been ready anyway, and that was far from obvious to most.
Surgery was a blessing
It's 10 January and Pauline Ferrand-Prévot has just undergone surgery for an Iliac artery endofibrosis, quite a common operation for cyclists. This is the second time in two years that she has had to have this surgery. So the 28-year-old athlete knows what it entails, and doesn't leave any room for hesitation. Without that surgery, it would have been impossible to chase the title she wants: the Olympic gold.
Two months and a half later she has recovered: "I don't feel like I'm in recovery anymore, actually."
Unfortunately, she cannot test her condition on the trails or roads because of the lockdown in France, but her physical tests and home workouts don't leave her with any doubts.
"My physical tests are showing that I'm back in the same shape as last year. And this is without any competition. I returned to my training sessions at the usual standard, 1'20'' full speed, and everything is OK."
Complicated Olympic history
The lights are green for Ferrand-Prévot, and an altered season now awaits her as she seeks to win the Olympic title she's been aiming for the past eight years.
At London 2012, she finished 8th in the road cycling event and 26th in the Mountain Bike event, which was won by her compatriot Julie Bresset.
At Rio 2016, it was in the road competition that she finished 26th, while she did not finish the Mountain Bike race.
A true disappointment.
After that she had to deal with a lot of harsh criticism, which was "unfair and sometimes hurtful" she told the French newspaper Le Parisien. But there was no way to complain. No way to live in the past. For the five-times World champion, this disappointment did nothing but strengthen her determination.
"I don't like to complain, it's useless", she told Tokyo 2020.
"I take positive lessons from every situation, even the toughest ones. An Asian proverb says that we learn more from our defeats than our victories. Well… victories are cool as well!"
"But I know that I can come back from the difficult times stronger than I was, as I did after Rio 2016. I took some time to relax and reconsider what I wanted."
We learn more from our defeats than our victories.

Well… victories are cool as well!
Explosive comeback
In 2017, she won two bronze medals at the world championships before stepping into a new, complicated season in 2018.
Following her first surgery in 2019, she worked hard to return to the top level and Ferrand-Prévot reaped the rewards she deserved.
At the 2019 World Championships, she won two gold medals. One in Mountain Bike and the other in the Mountain Bike marathon (an 70km race with a 3,500m ascent).
It was an explosive comeback that filled her with hope for Tokyo 2020, a competition where she will only take part in Mountain Bike.
For now, she has left the road aside to focus on MTB with the Olympics as the main goal.
Tokyo 2020 in sight
Mountain Bike is also a well-known discipline for her boyfriend, Julien Absalon, the Frenchman who won two Olympic titles, in Athens 2004 and Beijing 2008.
There is no doubt that this gives her even more motivation. In any case, his daily presence is helpful.
"His experience is helping me", she says about Absalon.
"He often joins me on my training sessions, even though my coach is handling them."
Nowadays, her appetite for the Olympics is even bigger than before, especially because of her initial memories of the Games.
"I remember watching Julien win the Olympic title so many times with my brother. He really gave me the motivation to get out and train."
In order to train, she will have to wait a while. At least to ride the Mountain Bike trails that she has mastered.
In the meantime, she will maintain her physical condition through home training, before returning to competition when the coronavirus outbreak is over. After that she will have one goal: conquer the Olympic title, the holy grail of every athlete.