When they were kids, when they have kids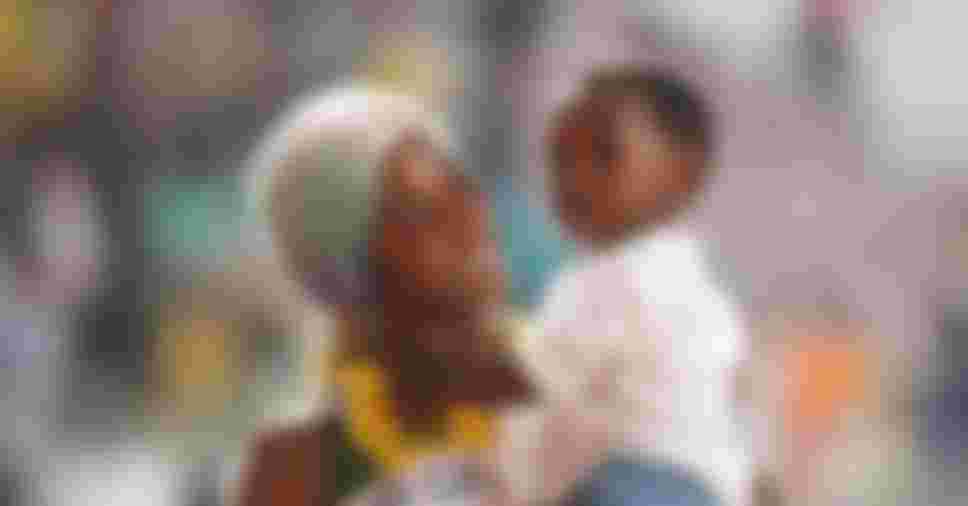 On 5 May, Japan celebrates Children's Day ('Kodomo no Hi' in Japanese), which has marked the final celebration of Golden Week since ancient times. In Japan, Children's Day celebrates the happiness of kids and pays respect to their personalities. To join in with the festivities, here are some of the best social media posts showcasing famous athletes when they were young, or athletes with their children. Get ready, there's cuteness everywhere!
When they were kids
You might recognise this little girl on the right. Since this photo was taken she has won four Olympic gold medals and 19 world championship medals in artistic gymnastics. Simone Biles posted this picture to celebrate Father's Day, and needless to say it's pretty cute!
The least you can say about Armand Duplantis is that his passion for pole vaulting began veeery early… The current indoor world record holder (6.18m) didn't mention his age in this picture, but we'd guess he was around six.
Mariana Pajon was six years old when she competed in her first BMX competition, and since then she's won a 'few' titles: Olympic golds in 2012 and 2016, 11 BMX supercross gold medals and multiple other trophies. She claims she's still the "same fighting and dreaming little girl", and we can't say she's wrong!
This cute little boy who looks slightly angry is none other than Neymar Jr. some 20 years ago. The determination in those eyes is still there today and has made him the winner of, among many other trophies, a gold medal at the Olympic Games Rio 2016.
Here you have two for the price of one: French handball stars Nikola (left) and Luka Karabatic when they were 'little' kids. Both have had their share of success in the sport, but Niko is the one with the biggest haul of medals. Olympic gold medals in 2008 and 2012, four times world champion, three times European champion, player of the year in 2007, 2014 and 2016. He now dreams of ending his career with a final Olympic gold medal in Tokyo next year.
Monica Puig captioned this picture with the words "it's always been a part of me." The Puerto Rican player is quite probably around 13 or 14 in the image, which shows her hitting a backhand and demonstrates her fiery determination. Back in 2016, she was one of the biggest surprises of the Olympic Games in Rio, where she won the gold medal by beating Angelique Kerber in the final.
When they had kids
Renaud Lavillenie definitely won't let confinement and a small baby stop him training for Tokyo 2020. On the contrary, he's combining training with entertaining the baby, and it's quite a lot of fun!
At Steph Curry's house, there's a competition to know who's the hardest worker, and Canon (the latest arrival) clearly sees himself as a contender…
French climber Bassa Mawem seems really impressed by his son Marley taking on the Sean McColl challenge. It's an exercise we wouldn't recommend for you to try unless you are fit... and we mean really fit!