Weightlifting king Süleymanoğlu conquers third Olympic gold in epic record-breaker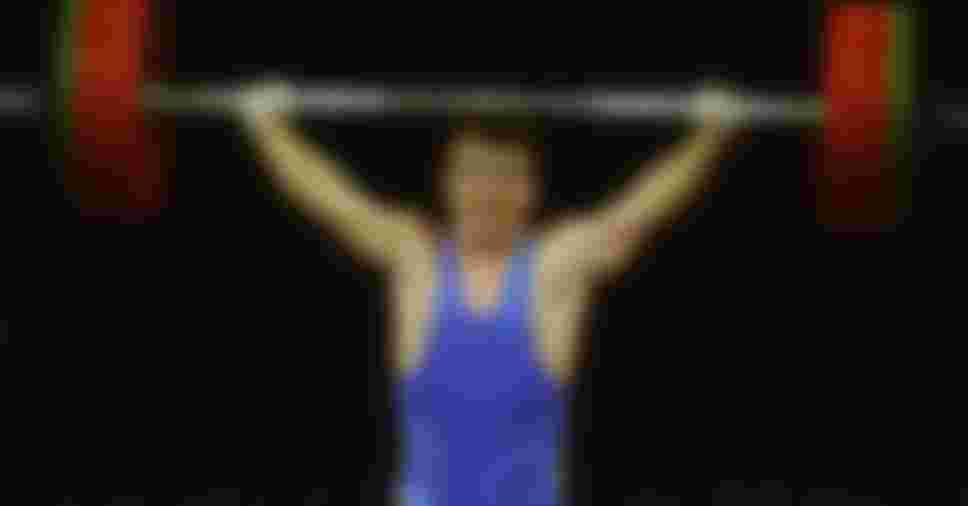 The Olympic Games are full of champions, records and stories, but they're also an incredible encyclopaedia of strange, funny, emotional and sad moments. We'll dig some out every week to put a smile on your face or a tear in your eye. This week: Turkey's Olympic weightlifting champion faces Valerios Leonidis in one of the greatest showdowns in history.
The background
He was a star. A legend. When he returned to Ankara, the Turkish capital, after his first Olympic gold, a national holiday was declared.
The return of Naim Süleymanoğlu to his country after he conquered Olympic glory at Seoul 1988 caused such a stir at the time that it was dubbed the largest celebration in Turkish history.
And all because of one man.
Born and raised into a Turkish family in Ptichar, a mountainous village in Bulgaria, Süleymanoğlu began to show promise in lifting weights at a young age and broke the first of multiple world records at just 15-years-old. The following year, in 1982, he achieved global fame by lifting more than three times his body weight - 56kg.
It was at this time the Bulgarian government changed their policy towards ethnic Turkish residents and Süleymanoğlu was required to adopt a traditional Bulgarian name in order to remain.
Instead, Süleymanoğlu applied for Turkish citizenship.
The 1.47m weightlifter began to represent Turkey and won his first gold medal at Seoul 1988 in the 60kg category with a world record of 342.5kg (both snatch and clean & jerk events), before replicating his feat - albeit without a world record - at Barcelona 1992.
Süleymanoğlu was on track to become the first weightlifter to win three gold medals in a row ahead of Atlanta 1996, but faced stiff competition from the Greek Valerios Leonidis.
The two had history: at the 1995 World Championships they tied, but by virtue of weighing less, Süleymanoğlu was awarded the title and extended his three-year winning streak.
"For many years in my career, especially the last eight years, I didn't have rival or real competition. Not until that Leonidis came along that I had difficult contests," Süleymanoğlu told reporters .
Other rivalries were out of his hands.
Six months before the Atlanta Games, a political crisis engulfed Turkey and Greece as the two countries fell into a dispute over territory. The face-to-face showdown in the United States between the two great adversaries reached fever pitch, although Leonidis was tempered and emphasised the unity that sport can bring.
"It's not a contest of countries. It's a contest of pride and sport. I believe people in Greece loves Naim. He is a man of phenomenal talent," he said.
"For me, just to be a the point to be able to compete against him with a chance to win is an achievement."
The final
In the late afternoon of 22 July 1996, the Georgia World Congress Center filled with 5,000 eager spectators, split down the middle: supporters of Greece in blue, Turkey in red. The 64kg weightlifting gold medal contest was about to get underway.
Süleymanoğlu was the current world record holder for the combined, but had recently lost the clean and jerk record to Leonidis.
Leonidis was the first to lift and chose a 140kg bar, which he succeeded. Süleymanoğlu knew that he would have to give his best to create history and decides to lift 145kg. Success.
Leonidis immediately follows and raises his arms aloft to equal.
By selecting a heavier bar on his first attempt, Süleymanoğlu held the advantage as they both stretched to 147.5kg.
Both fail - but Süleymanoğlu has one lift remaining, and succeeded.
Before the clean and jerk, Süleymanoğlu led by 2.5kg - however he couldn't afford to tie as in Atlanta, he was the one with the heavier weight.
What followed stunned the sporting world.
Both succeed to lift 180kg in their first attempt, then Süleymanoğlu prepared for 185kg to set a new world record - which he manages to lift. Desperate for gold and national pride, Leonidis chose 187.5 kg.
"We must try a super-human effort," said his coach Christos Iakovou. "We must try 187.5 kg. A world record."
To the roar of Greek supporters in the arena, Leonidis breaks the world record and Süleymanoğlu falls back to silver position.
"I knew the competition does not end before Naim finishes. If it was anyone else, I would have been more secured. But not with Naim. In the past, he always found a way to win," said Leonidis.
Süleymanoğlu steps up and thrusts his arms in the air, shaking under the weight of 187.5kg to regain the lead.
Only a 190kg bar would give Leonidis the gold.
But he fails.
Naim Suleymanoglu won the Gold medal and set a new world record after an epic rivalry with Greece's Valerios Leonidis in the 64kg category.
The outcome
Süleymanoğlu became the first weightlifter to win three Olympic golds in one of the most intense and passionate showdowns in the sport's long and illustrious history.
Before the medal ceremony, the pair caught their breath to both congratulate and praise each other, as Leonidis explained:
"I came to win gold, not silver. But I'm a person that admire super performances, and that is what Naim did. That is why he is so great. When we met before the awards, I told him: 'Naim, you are the best'. He said: 'No Valerios, we are both the best'."
After Atlanta, Süleymanoğlu tried to win a fourth consecutive gold at Sydney 2000, but was eliminated after three failed attempts at 145kg.
Leonidis never won Olympic gold, and his last medal, a bronze, came during the 1999 World Championship.
After retiring from sport, Süleymanoğlu forged a new political career, but died, aged 50, in 2017.