Victoria Pendleton: 'I am into every adventure possible'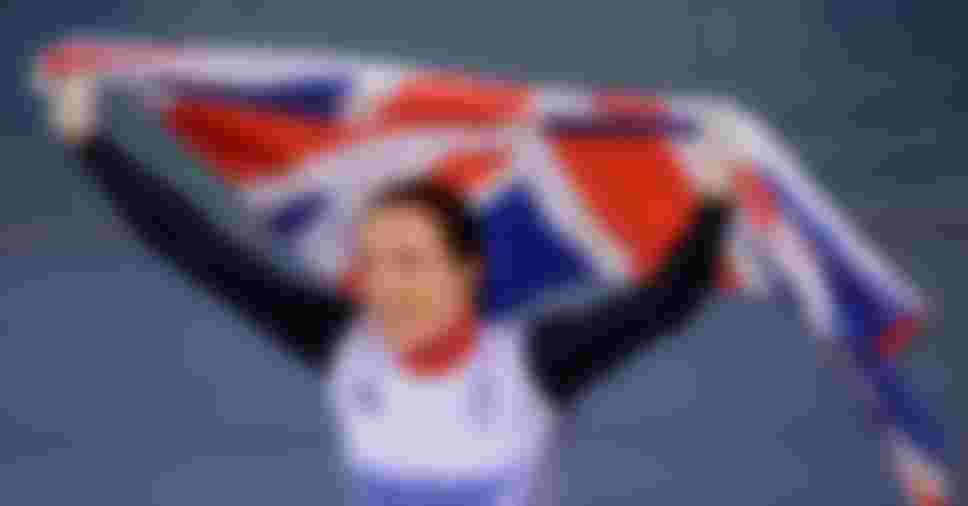 Ever wondered what your favourite sports people were like before they were super-mega-famous? Every week Tokyo 2020 will give you a glimpse into what life was like for some of the world's greatest athletes before they were stars.
The deets
Name: Victoria Pendleton
Age: 39
Nationality: British
Profession: Cyclist
What has she achieved?
Victoria Pendleton has been dubbed one of the greatest female track cyclists of all time. She is a two-time Olympic gold medallist and is considered one of the most successful British Olympians.
Pendleton was born in Bedfordshire, England. Her father was a British National grass track cycling champion, who encouraged his young daughter and her twin brother to take an interest in cycling. By age 9, the young Pendleton rode her first race and had shown that she was a natural in the bike. Eventually her brother abandoned cycling, and Pendleton would be the only person in her family to take up the sport professionally.
In 2001, while still a student at the Northumbria University in Newcastle upon Tyne, Pendleton had won three silver medals and a bronze at the British National Track Championships.
She took part in her first Commonwealth Games in 2002 where she finished fourth in the sprint. Her first major title came at the 2004 World Cup event in Manchester where she finished at the top of the podium.
Her Olympic journey started in Athens 2004, where she placed ninth in the 200m sprint. However, this was just the start for Pendleton.
She won a gold at the 2007 UCI Track Cycling World Championships which was followed by two more gold medals the following year at the same event.
By that time Beijing 2008 came around, where she scooped a gold medal (sprint), Pendleton had been dominating the sport. Then on her home turf, she won a gold medal in (keirin) and a silver medal for sprint at London 2012. Moreover, she also set set a new Olympic Record of 10.724 in sprint qualifiers.
With her Olympic wins and nine world championship titles, she had become the pride of Great Britain.
Surprising fact
Pendleton bowed out of professional cycling right after London 2012. Since then, she had been very vocal about the mental pressure and the emotional strain of competing at that level.
Speaking to Pheonixmag.co.uk, Pendleton described her experience as an athlete.
"I've always been honest about the way I feel, and there have been many moments of self-doubt," she said. "I know what it's like to feel almost superhuman in fitness, and that is an incredible experience, but it comes paired with an immense amount of mental pressure."
In 2019, Pendleton was diagnosed with depression but despite these challenges, Pendleton has not stopped seeking new challenges.
She appeared on the TV show Strictly Come Dancing in the UK and had plans to scale Mt Everest in 2018, although the idea was abandoned in light of health issues.
Pendleton's love for horses also compelled her to venture into becoming a jockey and even entered amateur tournaments in the UK.
"Being around horses is therapeutic," she told the Evening Standard in November 2019.
She had also been going to surfing retreats as a meditative activity.
"You're completely focused on what you're doing when you're surfing for survival, so your brain is quiet. You're not thinking about how you feel. You're just enjoying the moment," she told The Belfast Telegraph.
What is she up to now?
Whilst no longer a competitive track cyclist, Pendleton can be seen still using it as a form of exercise. Her focus now is riding her motorbike and has been honing her off-road skills.
"It made me think how important it is to follow your heart in what brings you joy. I'm pretty confident that if you have a genuine enthusiasm in something and head off to just do it, with a bunch of people you don't know, who feel the same...you can't not have fun!," she wrote in one of her social media posts.
It seems Pendleton will never stop seeking new experiences.
From jockeying, surfing, to motorbiking, she is true to her word when she says, "I used to ride bicycles now I am into every adventure possible," as stated on her Instagram profile.