Trailblazers: OTA Yuki 'Believe in your own potential'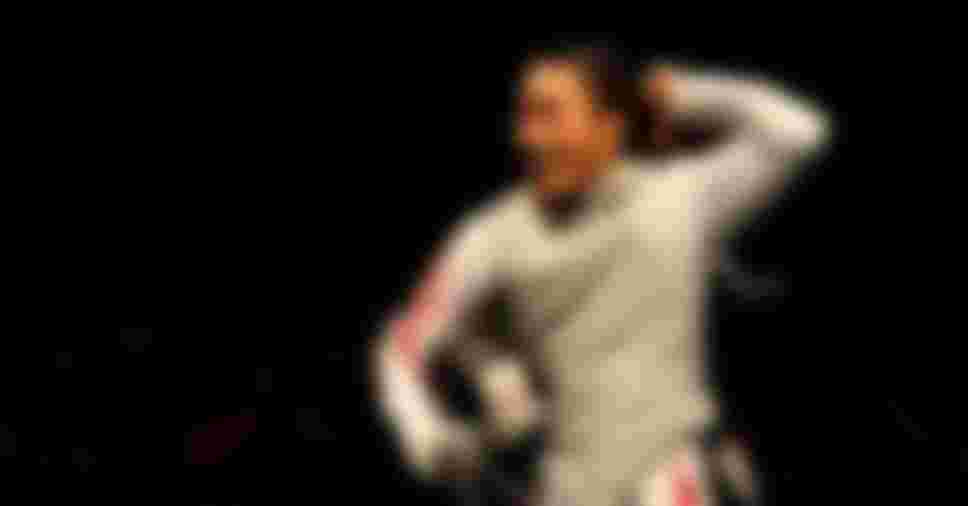 In every day and age, there are people who pioneer uncharted territory. They are often referred to as trailblazers. In this series, we look back on athletes who led the way for Japan and delivered unprecedented success for the nation. In the fourth part of the series, we focus on fencer OTA Yuki, who won Japan's first Olympic medal in the men's individual foil at the Olympic Games Beijing 2008.
"Gold is not the only medal," Ota said with a cheerful face despite defeat in his first Olympic final for the men's individual foil.
Fencing, one of eight official sports at the first Olympic Games at Athens 1896, had been the only Olympic sport in which Japan had yet to earn a medal. The closest the country had come to a medal in the sport was a fourth-place finish in the men's team foil at the Tokyo 1964 Games. Fencing was still a little-known sport in Japan, with only 5,000 fencers in the country when Ota earned his silver medal.
Ota took up fencing when he was in his third year at elementary school. He was a diligent athlete, never missing practice with his firm belief that effort was the key to becoming a good fencer. Despite being enthralled by fencing, Ota was acutely aware of how little the sport was known in Japan and how poor the training environment was.
The only way to make fencing more widely recognised Ota thought was to "win a medal in the Olympic Games".
The Federation Japonaise d'Escrime (FJE) shared the same idea as Ota. With the aim of strengthening foil fencers for the Beijing 2008 Games, the FJE made the bold decision to implement a 500-day training camp starting from the year preceding the Games. The FJE was taking a huge risk: if Ota were to be defeated, the federation would also be held responsible, which could jeopardise the future of Japan's fencing community.
However, in May 2008, as Beijing 2008 drew closer, Ota found himself in a slump, unable to win any bouts. With only two months to the Games, Ota made the momentous decision to lay down his sword and concentrate solely on improving his physical strength over a period of three weeks from June. His aim was to reinforce his defensive capacity.
"If I am defeated in the Games, we will lose our training environment, which means I, and other aspiring Japanese fencers, may not be able to aim for the London 2012 Games," he said, which made him feel more pressured to practice.
Yet, he persevered in his physical training efforts, running long distances and working on his muscle strength as he drove himself to the limit.
"The only thought I had in mind was to win a medal," Ota said.
When the Beijing Games started, his enhanced physical strength enabled him to overcome several higher-ranking opponents in a series of closely fought duels with his cool decision-making and bold attacks.
In the semi-final, one bout away from winning a medal, Ota confronted Salvatore Sanzo of Italy who had won a silver medal at Athens 2004. After Sanzo gained an early lead, Ota launched wave after wave of attack gaining five consecutive points. Both contenders fought with unyielding determination, with Ota facing match point down 13-14. This is where Ota's strengthened defensive capacity came into play.
Taking advantage of Sanzo, who was fully concentrating on making quick attacks, so Ota took advantage to snatch the all-important to level the score at 14-14. As the Italian fencer rushed to gain the last point needed to make the final, Ota lured him into his defensive zone, dodged him, and thrust his blade as he crouched down.
This was the moment his progression to the final dawned on him. Ota thrust his sword up in the air. Reaching the final meant that he would win a medal no matter what. This was an immense accomplishment for both Ota and the Japanese fencing community.
"I hope to make fencing a mainstream sport in Japan."
When Ota departed Japan for Beijing, only four people saw him off, but on his return, over 200 enthusiastic supporters were waiting for him at the airport. The scene was a dream-come-true for Ota.
His love for fencing and his unshakable belief in his own potential ever since he was a child had finally paid dividends and rewarded him with a coveted Olympic medal.