Tokyo 2020 Official Art Posters: KANAZAWA Shoko - Taking a leap from Tokyo to the world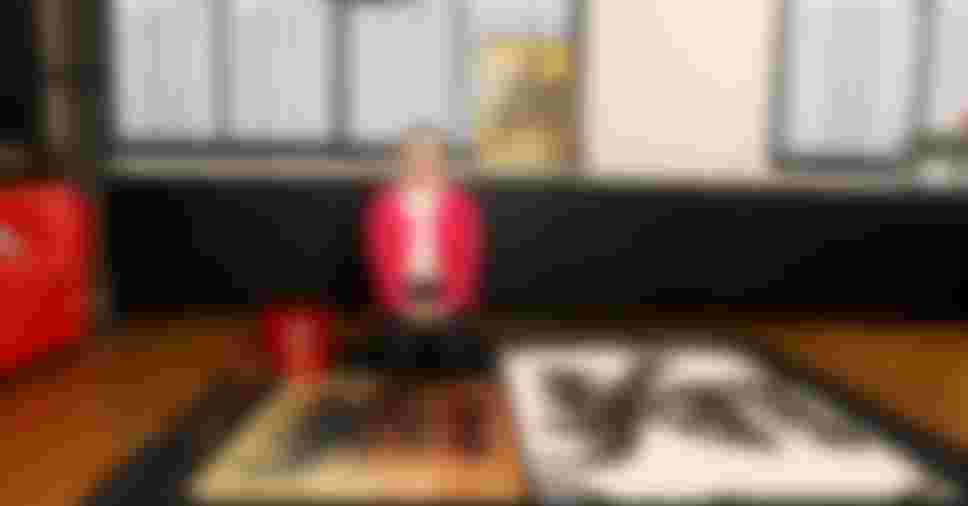 Kanazawa hopes her design can inspire athletes during the Tokyo 2020 Games
The official art posters have become an iconic part of the Olympic and Paralympic Games.
As part of the cultural and artistic legacy of the Games, 19 internationally renowned artists and designers have been involved in the creation of the Tokyo 2020 Official Posters.
To create one of the official Tokyo 2020 art poster, KANAZAWA Shoko, a calligrapher with down syndrome, took a character from her own name ('sho') and wrote using dynamic brushstrokes before covering the background with gold leaf - a traditional Japanese craft. Tokyo 2020 asked Kanazawa to learn about the message she wanted to convey to the world through her work.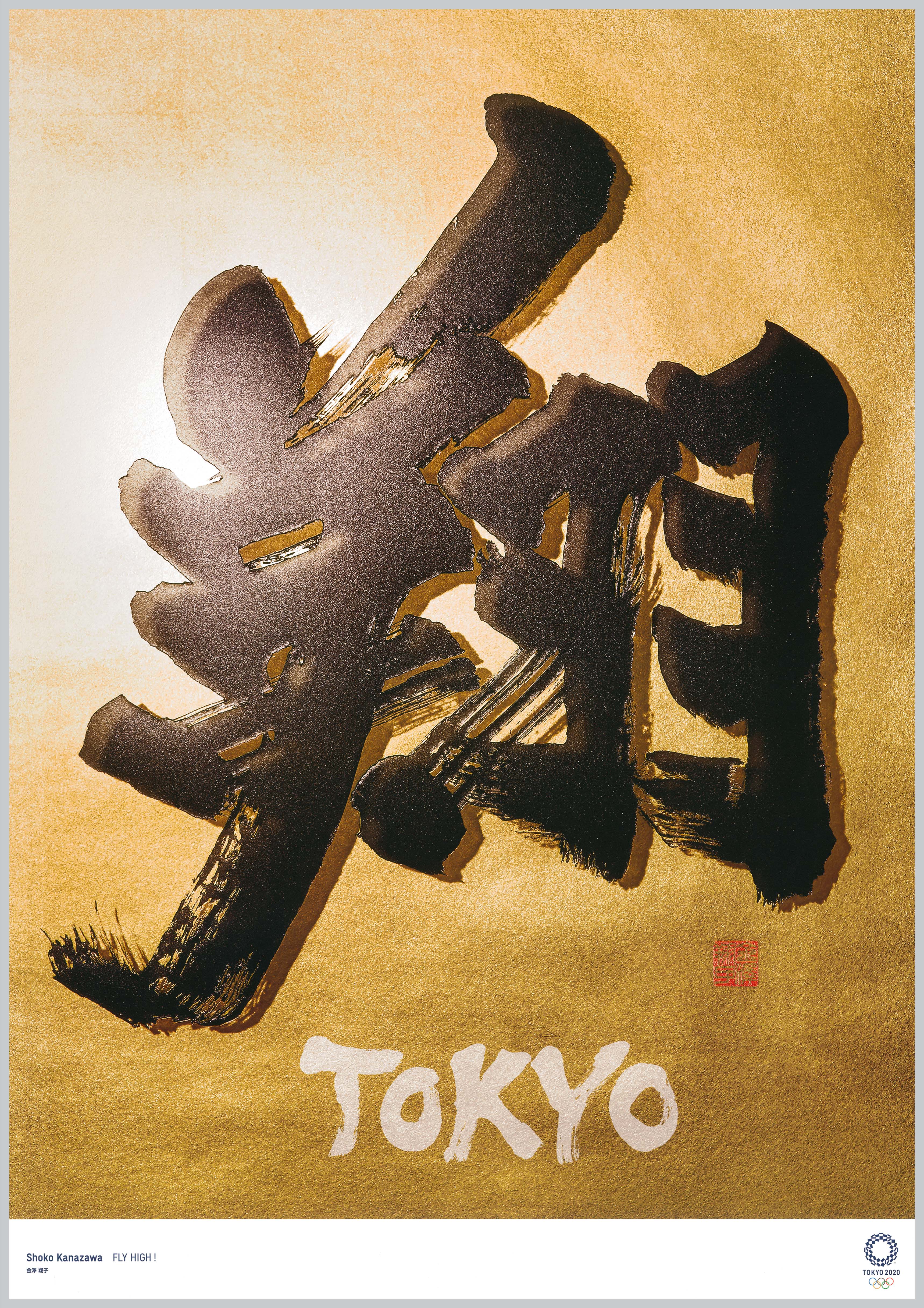 The Concept
You selected the character 'sho' for your piece. Tell us more about your choice.
I selected that character because it's part of my name. I hope all the athletes will be able to take a giant leap from Tokyo to the world. I'm a big fan of tennis player NISHIKORI Kei, and I want him and all the athletes who participate in the Games to win.
You used gold leaf to make the background shining in gold.
I chose the colour [gold] because it's the same as the Olympic gold medal. I personally like gold. It gives me energy, and I want everyone to feel the energy too. I also like pink, but I went for gold. I hope everyone looks at the gold poster and will feel energised!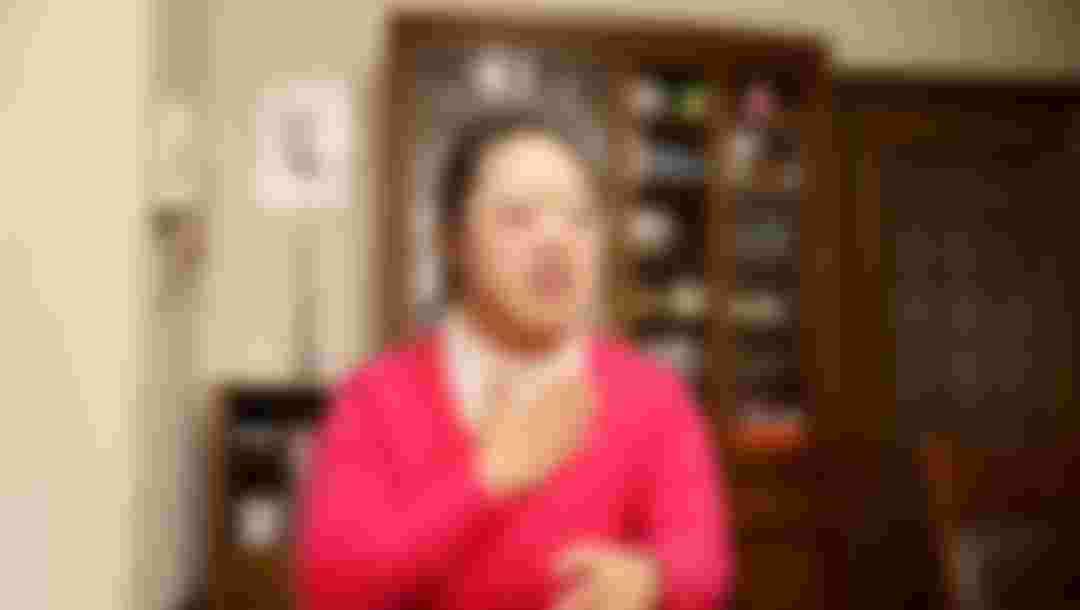 Being selective in the creative process
What do you place importance on when you create your works?
I always say a prayer before I start. I lost my father when I was 14, and that's whom I pray to. It helps me relax and I don't make any mistakes after praying. When I wrote the character for the poster, I felt my father saying to me, "I'm right here," and that comforted me. He was a great and kind father. He took me on a yacht and I remember getting seasick. But that's also another fond memory of my father, so I'll always remember that time we spent together.
What kind of feelings did you put into the piece?
I wanted people to be happy, energised and inspired. I was so relieved when I finished the work. I wasn't nervous or anything, but there were a lot of people watching when I was working on the piece and I didn't want them to worry. So I concentrated really hard. I always put a lot of emotion into my works. I like seeing people feel happy; I enjoy it very much.
Were the people around you happy?
I've been living on my own for six years, and the people at the shopping street nearby come up to me now and congratulate me saying, "You're incredible," or "You did well". I was really happy to create a piece for the Official Art Poster of the Olympic Games Tokyo 2020. I told my father about it too. I could feel him smile and say: "Sometimes you should take a break and have fun too".
Passion for Sports
What sport do you like? Have you played any sport?
I used to swim – freestyle, breaststroke and backstroke. It felt good to stretch my arms and swim smoothly in the water. Lately, I've been taking a walk every day with my mother. I feel great because I lost weight. I also like baseball and I'm a fan of MATSUI Hideki (former professional baseball player). We have the same birthday so I really like him.
What are you looking forward to at the Tokyo 2020 Games?
I look forward to the dance performances during the ceremonies (Opening and Closing Ceremonies). I'm actually good at dancing. I like Michael Jackson and I also like Foorin. It would be great if we can dance together some day. We're in the middle of fighting the outbreak of COVID-19 right now, but let's stay positive and healthy, and let's not forget to smile!