The Refugee Olympic Team: Rio 2016 was for attention, Tokyo 2020 is for our full potential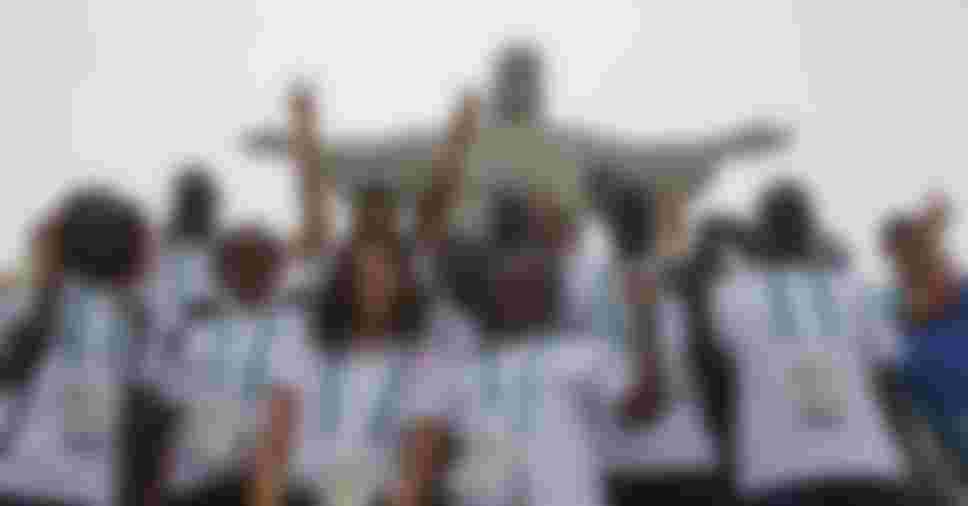 Chef De Mission of the Refugee Olympic Team, Tegla Loroupe, and 1,500m runner Paulo Lokoro talk exclusively to Tokyo 2020 about the team's foundations and their preparations for next year's Games.
Leading by example
"When we get to Tokyo, we shall come ready to compete."
Those are the words of Tegla Laroupe, Chef De Mission of the Refugee Olympic team.
And who would doubt her? As a former marathon world record holder, Laroupe knows a thing or two about what's needed to run at the highest level.
Born in the West Pokot District of Kenya in 1973, Laroupe is the former world record holder at 25km, 35km and marathon distance. She has also run at three Olympic Games, with a highest finish of 5th in the 10,000m at the Sydney 2000 Games.
So when she says the Refugee Olympic Team will be ready to compete in Tokyo, it's worth paying attention.
"Rio 2016 was mainly to grab the world's attention and remind them of the existence of the refugees. Now going to Tokyo 2020, we want to show the athletes' full potential," says Laroupe, matter-of-factly.
Tegla Laroupe grew up as one of 24 siblings in Kutomwony, north of Nairobi. During her childhood, her daily journey to school involved a 10km barefoot run, and it was at school that her talent as an athlete first began to emerge.
But the road to success was not an easy one for Laroupe. Her father was opposed to her running and at one point even banned her from training altogether. In her father's eyes, athletics was not seen to be a suitable pastime for a female.
And it wasn't just opposition within the home that Laroupe needed to overcome. The Kenyan running authorities initially thought Laroupe, who is 5 ft 1 inches tall, lacked the physical attributes to succeed.
Then there was the fact that Laroupe grew up in an area of the country where warring factions were battling for control.
None of this stopped Laroupe, who is also the first African woman to win the New York marathon, from succeeding as a runner.
And in many ways it is this steely determination that has made her the perfect person to lead the Refugee Olympic Team, even if at first people looked down upon her for it.
"In the beginning, I remember I was being treated as an outcast because I was supporting refugees who were supposed criminals," says Loroupe.
"People even associated my concern for the refugees with my background, having come from a warring pastoralist community (Pokot), so I was used to being around bad people."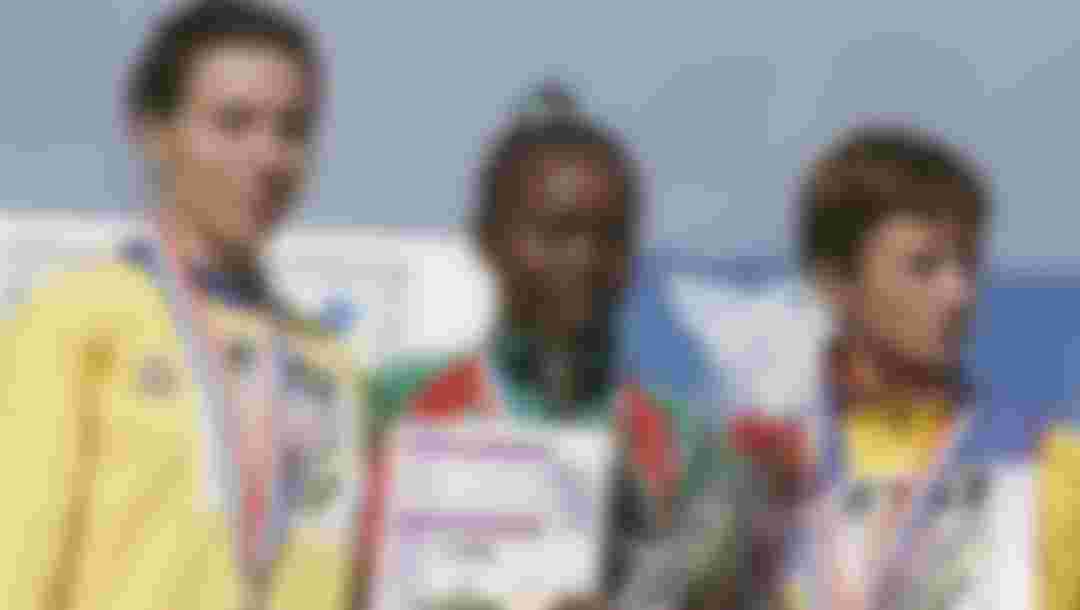 The team begins to take shape
Tegla Loroupe first started running with refugee athletes when her organisation, Tegla Loroupe Peace Foundation, began organising runs to promote peace. In 2014, the IAAF came on board by supporting a race in Kakuma.
Then when IOC President Thomas Bach was voted in, he endorsed the idea of supporting the refugees, sowing the seeds for the creation of a team made up of refugee athletes.
"That's when the Refugee Olympic Team was formed with the idea of selecting athletes for Rio 2016," Loroupe explains.
"We held trials and selection in Kakuma. At this point, we had to rope in refugees based in Dadaab. So we brought the two sets of athletes from Dadaab and Kakuma to the residential camp in Ngong (just outside the capital Nairobi) that is supported by the IOC."
Among the athletes who were selected during this period was Paulo Lokoro, a South Sudanese 1,500m runner and one of the most successful members of the Refugee Olympic Team, who had fled his home to Kenya in 2006 to escape war.
He explained to Tokyo 2020 what the selection process for Rio 2016 involved.
"I contacted the foundation myself. And then I told myself after playing football, 'let me go and try athletics to see if I can'. I just told myself, 'let me go and try'."
"At that time we had no idea about athletics and even the Olympic Games in Rio. We were just told that those people who were selected would go to Rio."
Lokoro's viewpoints on the team's lack of experience at the time is something Loroupe agrees with.
"The training at Ngong was difficult because these people were not runners, but they had the heart and spirit. But it was hard to get them focused on the course. They were prone to injuries, and sometimes they were distracted by the wars and attacks back home. They would receive news of attacks and or deaths in their families back in their home countries," the former marathon runner recalled.
"There was also the culture shock, they came from villages to the refugee camps and then now they were in a residential camp training to be athletes in a big city. It was another world. It was more than just physical training. We had to counsel them, encourage them to get them mentally prepared to be athletes."
In all, the athletes trained for a year and a half, with very limited access to equipment or facilities.
"Very few people or organisations were willing to support us then. It was a difficult task," said Loroupe.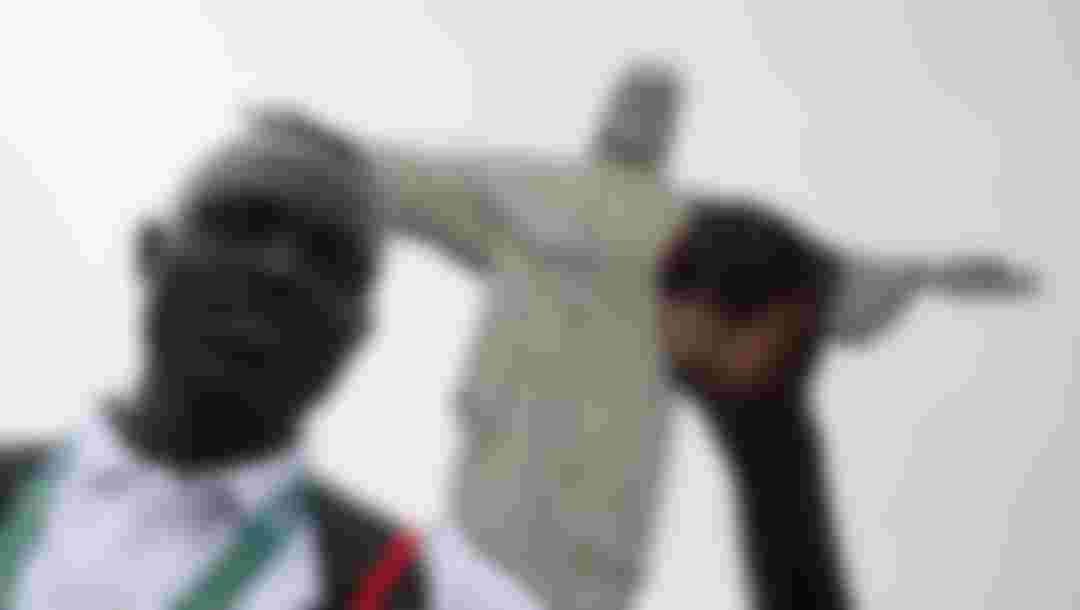 10 athletes representing millions
The expectations of the team for Rio were not what they are today. Initially, the goal was to bring attention to the plight of refugees, not necessarily for the athletes to compete among the best.
But that didn't stop athletes like Lokoro wanting to prove themselves against the greatest sportspeople in the world.
"We were just told we were going to represent the refugees around the world. We told ourselves, OK, maybe that is what they are looking for from us," Lokoro, who went on to finish 11th in the Rio 2016 1,500m heat, explained.
"It gave us motivation."
Loroupe goes even further, highlighting the amazing impact the team had in shining a light on the plight of refugees across the world.
"Ten athletes in Rio reminded the world of the sufferings and perseverance of millions of refugees around the world. The plight of the refugees was back on the world agenda. It also cast the refugees in a very good light. Mostly in the media they are portrayed as dangerous, daring, but here they were showcasing their talent and dreams to the world."
"After Rio most of the athletes became spokespeople and ambassadors, like Angelina Nadai, Rose Nathike, Pur Biel and many others."
When it came to competing on the track, the team caught the imagination of people around the world and changed perceptions of what it meant to be a refugee.
"Just a few months back there was distrust around this group and now the whole world was cheering them. It was a unique moment," said Loroupe.
"The IOC President made a good decision and that turned out to be one of the key highlights from Rio 2016. They took the world by storm!"
Rio 2016 not only brought about a change in people's views of the Refugee Team, it also provoked a shift in focus for Tokyo 2020.
"Our athletes have been training with the best of Kenyan runners in Iten (a town 2,400m above sea level and known for high-altitude training complexes) and also competing in some of the local meets to test themselves and boost their performances. The athletes put up very good performances. They were really in top shape."
All eyes on Tokyo
But since COVID-19 caused the postponement of the Olympic Games in Tokyo, the Refugee Team, like so many others, have had to adapt to the current reality. The training camps were disbanded and athletes were sent back to the refugee camps they had previously lived in. It has been a worrying time for Loroupe.
"The health of athletes was our utmost priority. We are in constant communication with the athletes, their coaches are guiding them with training programs that they can do within the permitted areas and times, mostly morning."
"We are also very concerned for the well-being of the athletes, knowing the conditions at the refugee camps can be crowded, we sent them face masks for them to use with their families. The IOC has also come through for the athletes when they are in Kakuma with their families, by buying them foodstuffs."
Now with new dates for the Tokyo Olympics agreed, Loroupe and the rest of the Refugee Team are able to look forward tentatively to next year's Games – even if that means starting over with their preparations.
"As a former athlete we are planning but we don't have clarity about the future until the virus completely disappears. We are almost like back to zero all of us," explains Loroupe.
"We have one more year to prepare, it will be a better showing than Rio. But it could be better.
"When we get to Tokyo we shall come ready to compete."