The primary school teacher who took on the world's best and won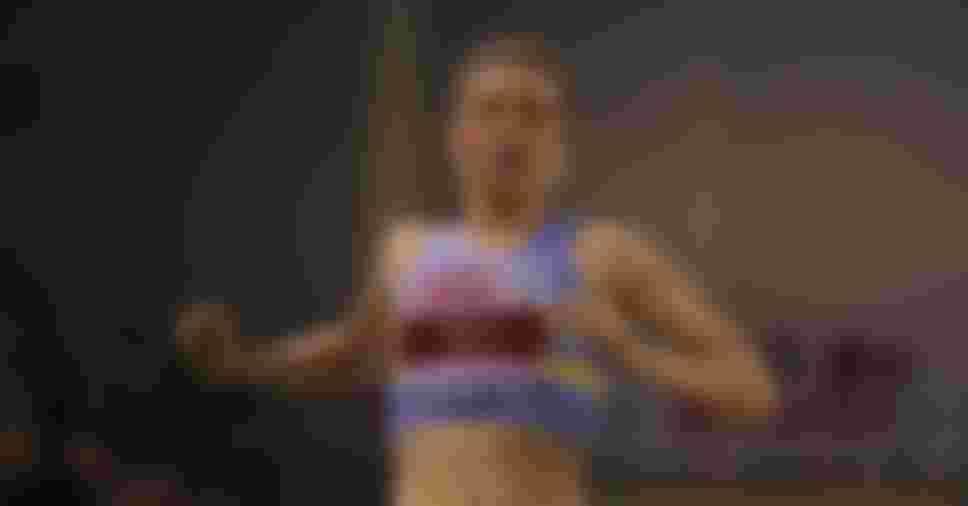 50/50
"Half a Primary School Teacher, Half a 400m Hurdler." That's how Great Britain's Jessie Knight describes herself on her own Twitter account. 
50/50. Split down the middle. 
It may seem like a simple equation, but the proportions have changed over the years. During her first year as a primary school teacher, fresh out of uni, the pressures – and hours – of work became so much that she gave up athletics altogether.
"Your first year of teaching is really tough – you're getting to school at 7am and I was working until 10pm," she told Telegraph Sport in February. "My athletics took a back seat and I didn't want to do it if I couldn't be the best I could be so I made the really sad decision to stop. I'd been doing it since I was eight, so I was really gutted."
Adding a new discipline into the equation
After a year in which she was out of the sport altogether, Knight returned to training, managing – with no little difficulty – to structure her life in such a way that her love affair with hurdling could continue.
"I wake at 6am and have to fit a dog walk in before work," she says. "I'm at my desk for 7.45am and have to be really productive in the school day. The children leave at 3.15pm, but I stay until about 5.30pm doing my marking and planning. Then I have enough time to go home, refuel and I'm at the track for 6.30pm. I tend to leave the track at 9/9.30pm, have a shower, eat dinner and go to bed."
Recently, the proportions have become even more complicated. And this time it has little to do with her work-life balance.
Over the past year 25-year-old Jessie Knight has gone from a national-level hurdler to an Olympic-level hurdler and 400m runner, stunning a world-class field by winning February's Glasgow Grand Prix 400m in 51.57 sec to go third in the global rankings this year.
And this in a discipline she does not count as part of her persona.
On present form, she looks like a shoe-in for Great Britain's 400m hurdles team for Tokyo 2020 as well as the 4x400m relay team.
Perhaps it's time she updated her Twitter bio.
The balancing act pays off
That day in Glasgow, the little-known primary school teacher lined up against some of her idols, including European 400m champion Justyna Swiety-Ersetic. It was the first time she had competed in a full stadium. 
"I was so, so nervous at the start," Knight told the BBC. "My legs were shaking so much that when they called us back after a false start I thought it was because I was moving in the blocks."
But after going out fast, to everyone's (and not least her own) surprise, Knight held onto the lead the entire race, storming home in first position. It was a remarkable turnaround for an athlete who had been forced to give up on her athletic dreams to concentrate on "real life" less than three years earlier.  
"They weren't expecting me to be there," adds Knight. "I was the only one wearing a club vest, for example. They wouldn't have known my name at all. I would probably say they were quite shocked – because I was too."
As for the half of her persona that remains a primary school teacher, it seems like that part of her life is here to stay.
"We're discussing maybe going part time as a teacher next year, but I haven't fully decided yet," she said. "No matter how well the season goes, I definitely wouldn't leave teaching completely because it gives me a healthy distraction."