The backstage stars of athletics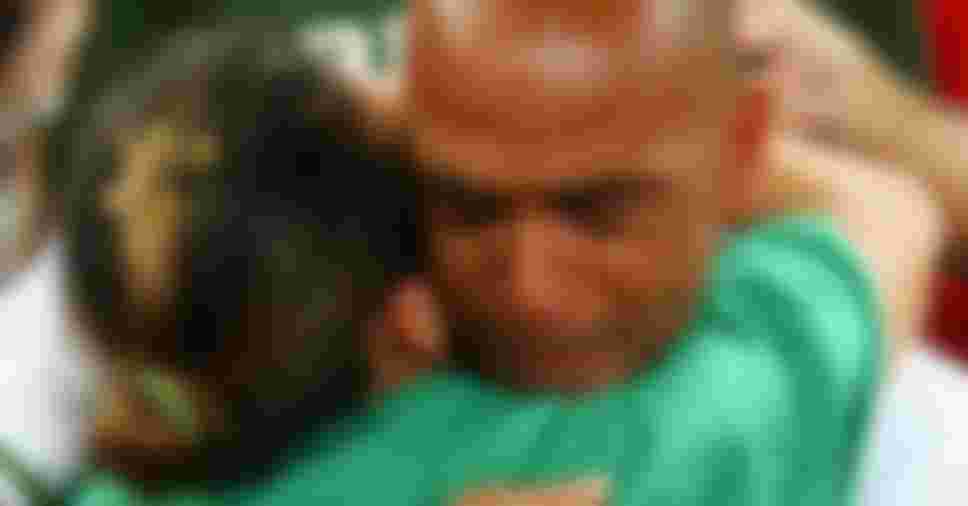 Nelio Alfano Moura has been part of every Olympics since Sydney 2000 but not as a competitor. He has experienced Olympic glory as a coach at Beijing 2008 with the gold medals of Maurren Maggi and Irving Saladino
In just one week, everything happened.
The stress of nonstop work for four years culminated in two finals. And he could only look on.
Nelio Alfano Moura is an athletics coach, who specialises in the jumping disciplines. He has taken his athletes to every Olympics since Sydney 2000 and 12 years ago in Beijing he saw all of his efforts rewarded with the gold medals of Maurren Maggi of Brazil and Irving Saladino of Panama - both in long jump.
"The Olympics are a different world. Of course, the stress you feel is tremendous, even when you succeed. That week in Beijing was stressful for me, but also beautiful," Nelio Moura told Tokyo 2020.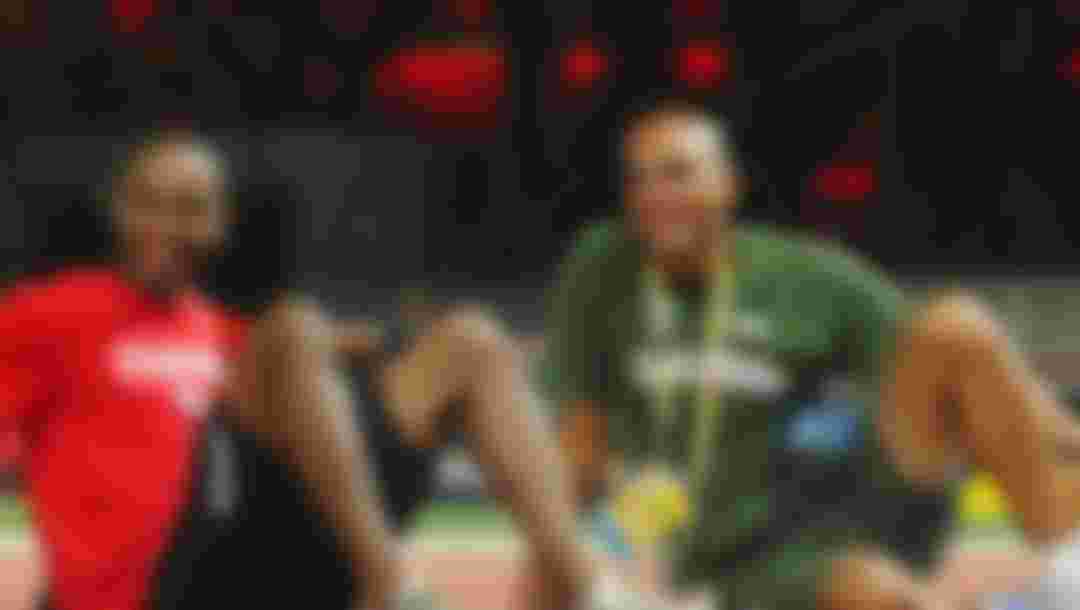 Two different paths
"It was a very intense week because they both had a chance to win medals. Saladino was the favourite for gold because he had been the best in the world for two consecutive seasons, and Maggi was one of the favourites," recalled Moura.
Even so, this did not mean the finals would be calm for Moura.
"Saladino had problems during the first round because he performed two invalid jumps. He was the favourite, but he only had one attempt left to make the final. And he almost didn't. Twelve athletes advanced to the final and he was ninth. But in the final, he handled everything amazingly well. Saladino would have been frustrated with anything other than gold."
"Everything was different with Maggi. She did very well in the first round and was third after only two attempts. In the final she performed spectacularly, achieving the best mark on her first attempt before winning the competition by one centimetre. Just one.
"In Maggi's case, there was a great deal of emotion, having worked together for 14 years. It touched me greatly."
The most difficult thing right now is finding the ideal conditions to train for 12 more months
How can the best become even better?
It is Maggi's gold-winning centimetre that Moura uses to explain the role of an Olympic coach. In other words, how to make the world's best even better.
"It is a daily job. The most important thing is to keep the athletes motivated so that they can continue to aim for more. It's not easy, but they know that if they don't give their best they'll never be the best," said Moura.
"If you take Maggi as an example, there is one centimetre between gold and silver. Or, for instance, Saladino, who was very difficult to beat because he never competed at 80 per cent, but always at 100 per cent. And that is mental strength."
Now the goal is to maintain this level of motivation for another 12 months, following the postponement of the Olympic Games Tokyo 2020.
"It's difficult for an athlete to manage mentally."
However, according to Moura, the most complicated task right now is training… depending on where you are.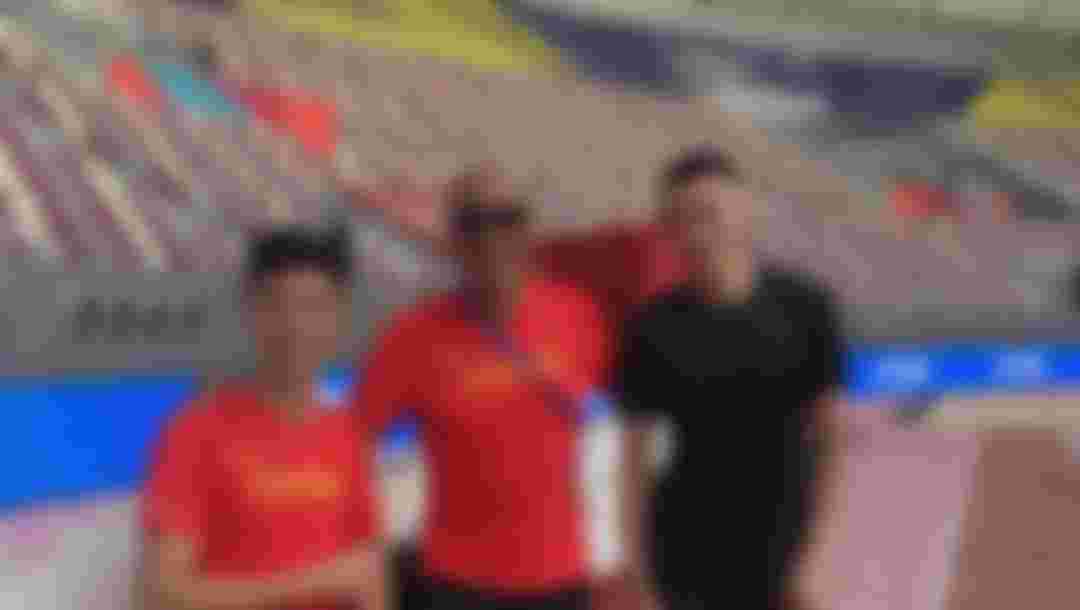 An international team
Moura coaches athletes from all over the world.
Three of them are from the People's Republic of China - WU Ruiting (triple jump), ZHU Yaming (triple jump) and GAO Xinglong (long jump) - who have all qualified for Tokyo.
Two of them are Brazilians: Eliane Martins (long jump) and Mateus de Sá (triple jump), who have also qualified.
There are also others in the team who are still hoping to qualify including Brazil's Gabriele Santos (triple jump) and Uruguay's Emiliano Lasa, who was a long jump finalist at Rio 2016.
Right now, Moura notices great differences between the countries his athletes train in.
"Now we have athletes all around the world, so they have different training conditions. For example, in Sao Paulo the track is available just two days per week. In Madrid, things are getting better, while in Beijing and Nanjing my athletes are training under perfect conditions. In South America, in general, we are one step behind the others."
"That's the thing right now: some athletes could have competed this year, but we don't know what will happen next year. They could pick up an injury, have an accident, or just peak early… on the other hand, some who wouldn't have been able to compete this year have 12 more months to prepare for the Olympics.
"The most difficult thing right now if to find the ideal conditions to train for 12 more months."
Every athlete has their story, their peculiarities.

As coaches, we have to adapt to that
Other than the situation that the world is facing right now, Moura also finds it a challenge to adapt his coaching methods depending on where an athlete is from.
"Everyone's culture is different and as coaches we have to adapt ourselves to that. Every athlete has their story, their peculiarities, and we have to adapt to that," explained Moura, who also works alongside his wife.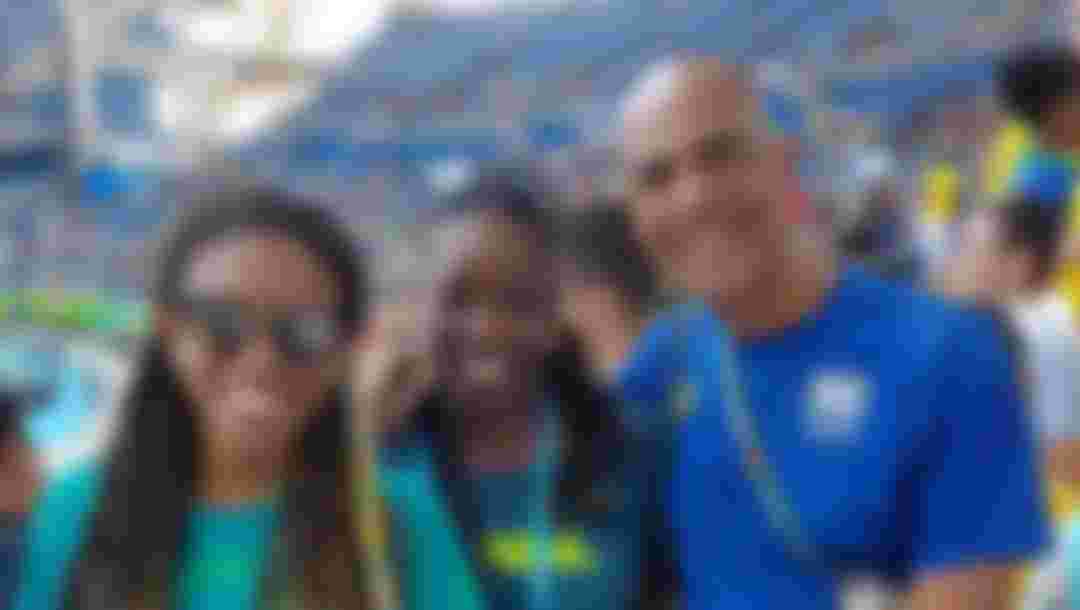 Moura as an athlete
Moura was an athlete as a child, but he began dreaming of coaching from a very young age.
"I did triple jump. In Brazil, I was one of the best in the junior categories, but when I was young I realised I wasn't good enough to go to the Olympics as an athlete. So I began preparing myself for an Olympic coaching role. When I was 19, I started to work as a coach," he explained.
Success and victory are different things. You can win without succeeding, and you can succeed without victory.

Success is more important to me, finding the best version of yourself
So since he was 19, Moura's aim has been to take his athletes as high as possible. Or, even better, to help them jump as far as possible.
"The most important thing for me is to work alongside athletes so that they can give the best of themselves on the field. To make them leave the field without any centimetres left inside themselves. I don't mind whether they are Olympics champions, finalists or are unable to qualify for the Games. If they give the best of themselves, for me that is success."
"Success and victory are different things. You can win without succeeding, and you can succeed without victory. Success is more important to me, finding the best version of yourself."