Sylla: Aiming high at Tokyo 2020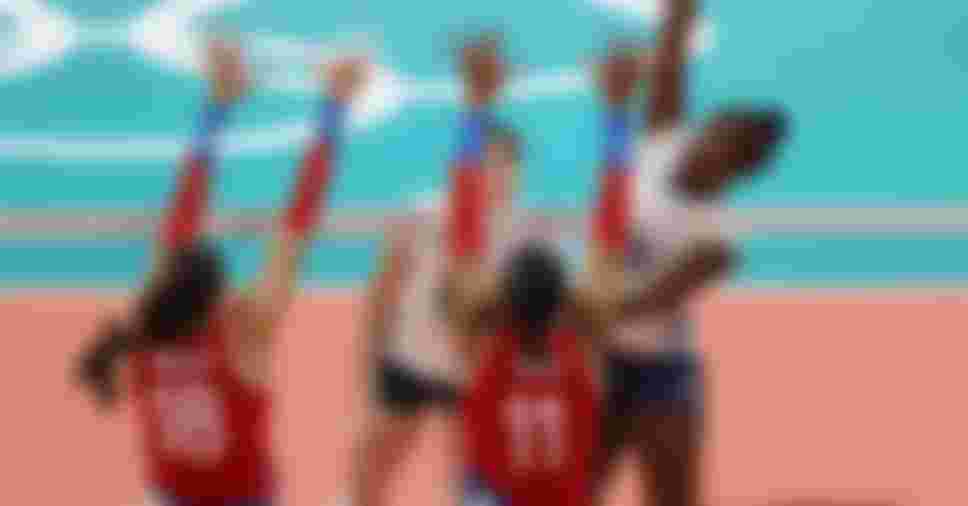 Myriam Sylla is one of the Italian women's volleyball team's biggest threats. At 25 years old, the wing spiker of Ivorian descent has grand ambitions for Tokyo 2020, after a disappointing Olympic campaign four years ago in Rio.
"My memories are quite unpleasant. I was very young and when we qualified I felt I had the whole world in my hands. Then in Rio I realised how the world was too overwhelming for us. We faced teams who had the bit between their teeth, while we were not ready at all for such an event. It was a mix of factors and unfortunately we couldn't show how competitive we really were," she told the Olympic Channel when remembering the Rio 2016 Games.
Named best outside hitter at the last World and European championships, Italian volleyball star Myriam Sylla is looking forward to the next Olympics. "In Tokyo we want to compete for something important," she tells us. "A 4th-5th place wouldn't be enough."
Sylla, a Palermo native, believes the team has learned its lesson and will be much more competitive in Tokyo, based on their international results over the past two years: Italy finished second at the 2018 World Championships and third at the 2019 European Championships.
"We had a generational turnover and realised we were hungry for wins. I remember the messages that I exchanged with my teammate Cristina Chirichella when we were in the hotel in Rio. We could't accept that fiasco and we were really determined to come back stronger. Two years later we did something that most thought was impossible," she explains.
Now, with the outbreak of COVID-19 and the postponement of the Olympics, things have changed considerably. But Sylla is able to see the positives for the squadra azzurra. "This postponement can help us find more stability because some of my teammates are coming back from injuries. With one year more, all the players will be available, we will have more experience and the team will be more compact, like if we were soldiers."
These are all things that give confidence to the Imoco Volley player, and increase her ambition for the Games in Tokyo. In her mind, Italy will aim for "something important" – at the minimum a podium, despite the high level of competition in women's volleyball where teams such as Serbia, Russia, China and the USA are also in contention.
"Qualifying for Rio was already a dream for us. This time we earned the qualification for Tokyo in the first round and we want to achieve something important. In Rio we would have been happy with a fourth or fifth place, this time we aim higher… I don't want to make promises, but you know what I mean," she concludes.