Swimmers share their return to the pool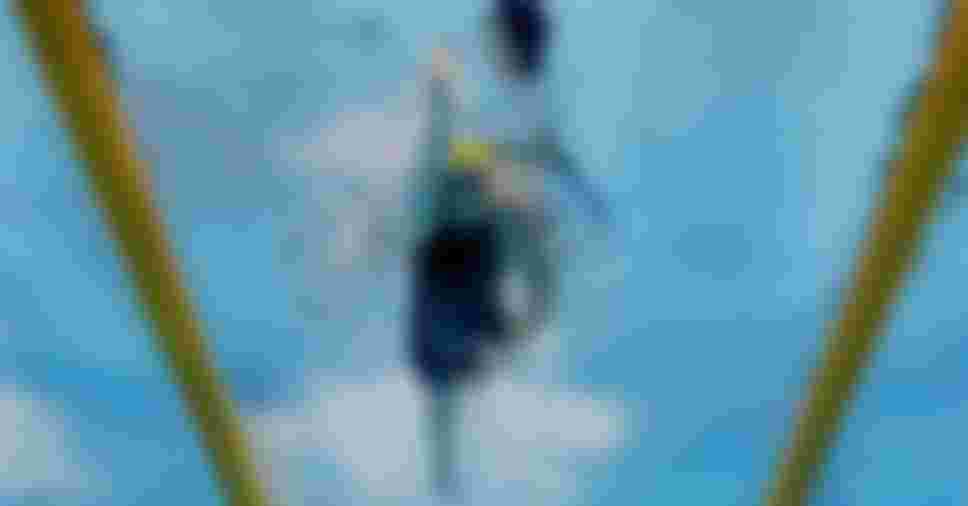 There were smiles all-around as Olympic and Paralympic swimmers started making their return to the pool
It's been two months since swimmers across the globe have been able to be in their training environments or have access to swimming pool due to the COVID-19 pandemic. However, with restrictions being slowly eased in a number of countries, it has meant that both Olympic and Paralympic swimmers have been able to return to the pool.
Here are just how a few made their long-awaited return:
Australia
Three-time Olympian Cate Campbell, who is currently in Queensland, received the green light to re-start her Tokyo 2020 preparations on Monday morning. The 27-year-old had returned to her home state from her Sydney base ahead of the state border closures in March.
The four-time world champion returned to her old stomping ground Chandler Aquatic Centre and has connected with High Performance coach Vince Raleigh since her coach Simon Cusack being in Sydney.
"We took it pretty easy this morning," Campbell told Brisbane's Channel 7 News, "I think everyone is a little worried about getting injured."
"The first step is always the hardest, but it was really good to be back in the water. Felt like coming home."
Each swimmer had their own lane during the 3.5km session while facilities including change rooms and the gym still remain off limits.
Elsewhere in the state, Tokyo 2020 hopeful Kaylee McKeown and 2016 Rio Olympian Jake Packard also returned to the pool at the University of Sunshine Coast with the USC Spartans Squad while Gold Coast-based swimmers also saw the re-opening of pools.
The Gold Coast Aquatic Centre re-opened Tuesday with the Southport Olympic, TSS Aquatic and Griffith University groups also enjoying their first day back.
Unfortunately, swimmers including Cate's younger sister Bronte, who chose to stay in Sydney, will have to wait a bit longer to get back to the pool with the state of New South Wales yet to re-open facilities.
People's Republic of China
Members of the national team have been participating in training camps, which are set to last until June, since the lockdown ended a few weeks ago.
According to reports on Weibo, a Chinese social media site, 100m backstroke specialist Xu Jiayu posted a time quicker than his gold medal winning performance at last year's World Championships.
Jiayu is the country's favourite bet for Tokyo next year, and if he does take gold at the Olympic Games, he will be the first Chinese swimmer ever to win the event and first non-American since 1992.
Netherlands
The Netherlands became one of the first European countries to ease restrictions which has allowed both Olympic and Paralympic swimmers to return to the pool.
World Champion Lisa Kruger was just one excited Paralympian who returned to the pool.
"Getting back in the pool is really exciting and it also kind of tough. We have been working really hard to get our technique and our stamina back," she told World Para Swimming.
The Dutch Para Swimming Team have been training 50km from the countries capital in Amersfoort with the team split into three different groups. They've also been able to participate in gym sessions which allow for more social distancing.
"We have moved all the gym equipment to a big sports hall where only six people are allowed at the time and we have to clean the equipment after we use it," Kruger explained.
Meanwhile, at a time trial in Amsterdam, Arno Kamminga went 59.24 in a 100m breaststroke. His time was quicker than his performance at the 2019 World Championships where he made the semi-finals.
The 24-year-old and Dutch record holder posted on social media, "Blessed to be back in the pool. Solid race after a tough week."