Social media's best bits: Riner battles a bear and more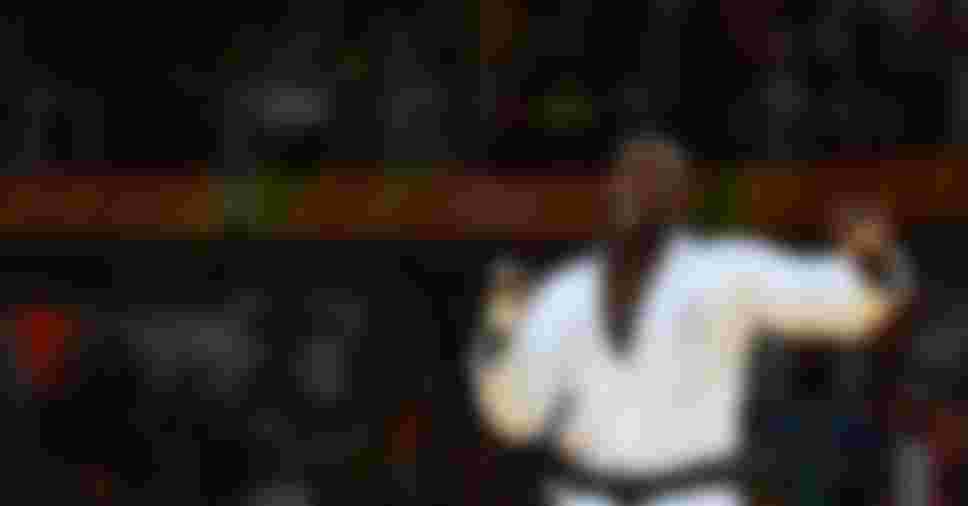 Every week, Tokyo 2020 will bring you the best sport posts from the social media world. Find out what your favourite athletes have been getting up to during the lead-up to the Olympic Games (spoiler alert: it's not all training).
Confinement hasn't stopped Teddy Riner from finding a new training partner. 🧸
The French judo star has been preparing for the Olympics by battling with a huge bear (also named teddy).
Social distancing comes naturally to KJT. 😨
Great Britain's Katerina Johnson-Thompson gives everyone a good reason to keep their distance.
Just a pole vault pit and a football pitch in the back yard... Who said you can't have it all? 🤣
USA pole vaulter and Olympic silver medallist Sandi Morris's dad helps keep her in tip-top form for Tokyo 2020 by building her a pole vault pit.
Britain's Judo stars send out a message to keep going strong and active. 💪
While much of the country may be indoors, GB Judo have sent words of encouragement and support to people who may not be able to visit their dojos right now.
Could Breanne Stewart switch sports for Tokyo 2020? ⚽
One of USA Basketball's biggest stars showed off her football skills during a recent rehab session.
Check out The Lowdown for more of the best posts from the past week: