Saúl Craviotto: An 'everyday hero' in every sense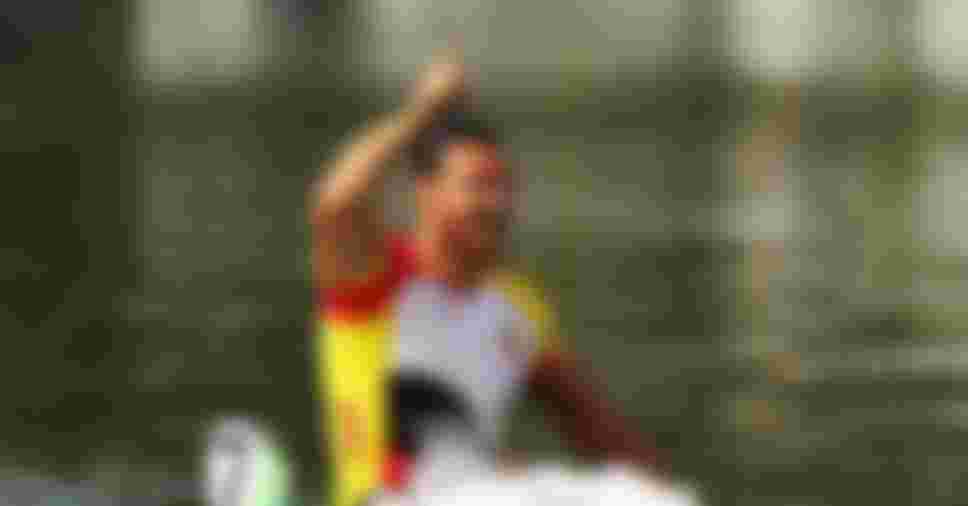 He has four Olympic medals under his belt, but that hasn't stopped Saúl Craviotto returning to work as a policeman in Asturias (Spain). There, he is on the frontline of the fight against COVID-19.
A glorious path
Spanish canoeist Saúl Craviotto is a living sporting legend in his home nation.
He has won four medals for Spain across three Olympic Games. In doing so, he is one of Spain's most decorated Olympians, sitting just behind former canoeist David Cal, who has five medals. Alongside Craviotto, four other athletes have won four medals: Joan Llaneras (cycling), Mireia Belmonte (swimming), Andrea Fuentes (artistic swimming) and Arantxa Sánchez Vicario (tennis).
Craviotto's glorious Olympic journey began at Beijing 2008, when he won the gold medal in K2 500m. Four years later at London 2012, he won a silver medal in K1 200m. His biggest success was at Rio 2016, where he captured gold in K2 200m and bronze in K1 200m. He has also been crowned world champion on 10 occasions. There is no doubt that he has one of the most impressive resumes in Spanish sport...and he isn't finished yet.
Craviotto has already booked his ticket to Tokyo 2020, and after confinement measures were relaxed in Spain, he is back in the water looking forward to the Games.
Tokyo 2020: A special dedication
The Tokyo 2020 Olympic Games have a special incentive for Craviotto.
As he told RTVE, he already knows who he will dedicate his potential results to: "There is no doubt that everything that I will do in Tokyo is going to be dedicated to those who have lost their relatives in these moments."
"We (athletes) are nothing more than a spectacle. We cheer people up. I am aware that the rest of my fellow Spanish athletes and I are going to do our best next year in order to bring as many medals as possible home to Spain.
"If we can cheer up the Spanish people, that would be great. If I get someone to stand up, bring them hope and make them cry with emotion, that's something Spaniards deserve because we are facing very difficult moments."
On the front line of the battle
He is especially aware of the current situation in Spain due to COVID-19. In addition to being a professional athlete, Craviotto is part of the National Police force in Asturias, an autonomous community in north-west of the country. When the state of emergency began, he returned to his job to ensure the safety of the citizens at a time when sports were not the priority.
His decision was praised by the media and the Spanish public, but Craviotto feels he did not deserve the praise.
"I did not like them calling me a hero because I came back to work, because at the end of the day this is my job. I am doing what I should, as are the rest of my colleagues," he told RTVE.
However, coming back to Policía Nacional is not the only thing that has made people think of him as a hero… or at least an 'everyday hero'. Through video calls, Craviotto has supported the medical staff at two nursing homes in Madrid. "I want to thank you, from the bottom of my heart, for what you are doing. Your work is something incredible and we will never forget it," he said about them.
If this were not enough, Craviotto has also taken part in campaigns to raise money for the battle against coronavirus, including one promoted by Rafa Nadal, Pau Gasol and the Spanish Red Cross, #NuestraMejorVictoria.