Ruman Shana: Archery, Olympics and beyond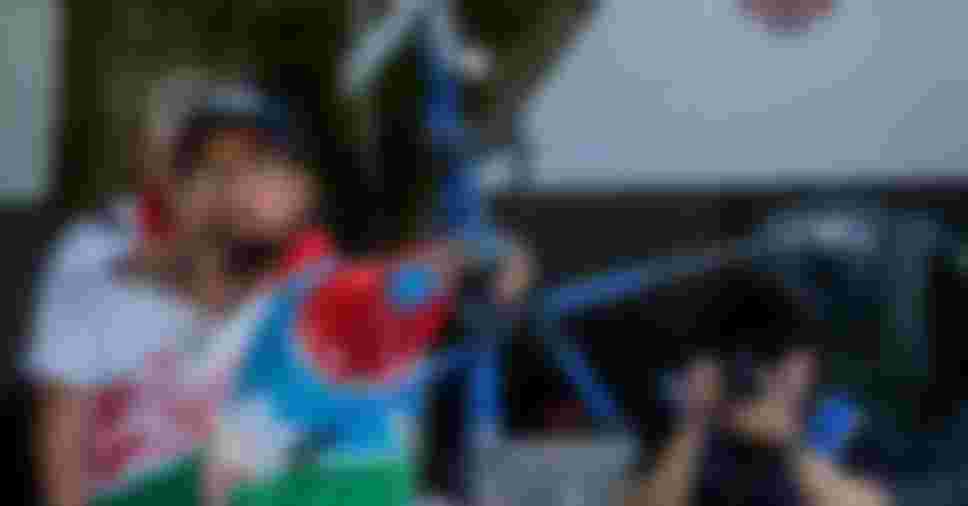 Bangladeshi archer targets Tokyo 2020 and would like to see his country become a stronger team
In a nation obsessed with cricket and football, recurve archer Ruman Shana has taken a big piece of the spotlight in his native Bangladesh.
He made history for his nation when he won a bronze medal at the 2019 World Archery Championships in the Netherlands, beating world no.4 Mauro Nespoli from Italy. It was the first time a Bangladeshi archer had won any world medal.
"It was a big match and a big step in my archery career," Shana told Tokyo 2020.
Years before, Shana faced Nespoli at the 2015 World Championship in Denmark and lost. At that time, Nespoli was the most experienced archer in the world, was in the top 10 and had won all major medals, whilst Shana was still manoeuvering the world stage.
However, Shana's day of reckoning came in 2019, where he confidently clinched the medal from Nespoli with an impressive 7-1 victory. This was the final stamp of approval for the Bangladeshi archer, who is known to religiously study his rival's moves, strategy and perfect his own before any competition.
"I'm grateful to Allah and to all those who support me," the archer said.
Earlier in the same tournament, Shana had also beaten two-time world champion and Olympic medallist Kim Woojin from Republic of Korea, which helped him secure a qualifying spot for the Olympic Games Tokyo 2020.
"When I beat Kim Woojin, my confidence [went] up and up," he said.
This makes Shana only the second Bangladeshi to qualify directly for an Olympic Games following golf player Siddikur Rahman, who secured his Olympic berth back in 2016.
"[It had always been] my dream to qualify directly in Olympics,' Shana said.
But more than this, Shana has become a poster boy for Bangladeshi archery.
"I met my Prime Minister Sheikh Hasina after I qualified. She congratulated me. Every country's prime minister is difficult to meet. I was surprised. I did not expect that."
"Now archery is day by day, step by step becoming popular in my country," affirmed by Shana.
Archery: A young sport in Bangladesh
Shana's rise comes in parallel with the evolution of the sport in Bangladesh.
In 2010, a training programme was launched in 15 districts within the country to introduce the sport to the next generation of Bangladeshis. Scouts spotted a 13-year-old Shana, and he was invited to an archery camp along with others.
"In my country, football and cricket were famous at that time. Only a few people knew about archery. At that time, [archery] was played only in my country for six years."
"[But] an ex-national archer and first gold medal holder came to our district to teach archery. He introduced archery and the bow, and at that time we were taught with a bamboo bow."
But even with this rudimentary training, the young Shana saw something quite different and fascinating with archery.
I was really loving archery.

Archery is a gentleman's game that's why I like it very much.
The athlete showed innate talents for the sport, and was eventually invited to join the national team to go to Dhaka, Bangladesh. However, it had to take him two more years to really be fully on board as he had to focus on his studies first, on behest of his father.
Once inside the national team, he became a force to be reckon with, winning local and national competitions.
And winning had always been the main motivation of the 25-year-old archer.
"This game is [played] individually, you can win many medals with your own self. If you [become] stronger in yourself you can win many medals, that's what I like [about archery]," Shana said.
He won his first major title the 2014 Asian Grand Prix in Bangkok, Thailand. Three years later he won a second gold medal in Bishkek, Kyrgyzstan at the 2017 International Archery Tournament.
The archer and the coach
With his natural talent with the bow, Shana was destined to break into the upper echelons of the sport, which he did finally by 2019.
Asked what the secret of his success was, Shana said matter-of-fact: "Hardwork. The most important thing is hardwork."
"When I lose. I don't lose, I learn. I am learning which positions and shooting areas I have a problem with then I discuss this with my coach and I also watch videos to see which position [could give me] good points."
Shana's rise to the top was also marked by the appearance of Martin Frederick, who was appointed head coach of the Bangladesh Archery Federation.
When Frederick accepted the coaching job back in 2018, he told World Archery.org: "I'm optimistic about the country's archery future. We will first focus on working to achieve and maintain a high level among the Asian continent and, later on, worldwide."
With Frederick's new teaching style, Shana's talent shone further.
"He's a fantastic person. His teaching level is [like a] Korean coach or US coaches," Shana said.
"My team became stronger individually. Everything [has] now become stronger. Our talent programme now [includes] like 200 archers in my country professionally. When he came, he recreated many competitions and various activities. We follow [them] in practise and we get good results."
In 2019, both archer and coach received recognition for their outstanding performance in the sport. Shana won the Breakthrough Archer award whilst Frederick won the best coach award from the World Archery.
To put the icing on the cake, the Bangladesh archery team also clinched 10 gold medals in the South Asian Games in December 2019 - another history making moment for the country.
It is evident that Bangladesh archery is heralding into a new era, with Shana and Frederick at the helm of it.
My dream is for my team to become a strong team in the world. [The Bangladesh] archery is one family.
Tokyo 2020 and beyond
Shana is back in his hometown due to Bangladesh lockdown but he's still making sure to continue his physical fitness training.
"They just sent me my bow but I can't shoot because don't have space, but it is also good for me because with my bow I can exercise control. Once this corona situation becomes good, as soon as possible I will start training."
Tokyo 2020 is very much on his mind and even if there's pressure for him to end Bangladesh's Olympic drought, he wants to play it differently.
"Because it's my first time to qualify for the Olympics, I can't expect to get a medal, so for the first time, [my dream] is to get to the quarterfinals."
On his way to Tokyo 2020, he will look up to top athletes who paved the road before him.
"Top 10 [athletes] like Kim Woojin, Mauro Nespoli, Brady Ellison and other people, they shoot really good so they are also reminding me [that they are] human and if they can shoot like this, [I can]," he said.
More importantly, Shana has a bigger dream for Bangladesh.
"I hope we become a stronger team in the future and get all world cup medals in team events like Korea, Italy, France and USA."
"My dream is for my team to become a strong team in the world. It's one of the most important things because our team - we are one family. [The Bangladesh] archery is one family," he said