Rudisha back in training to become an Olympic legend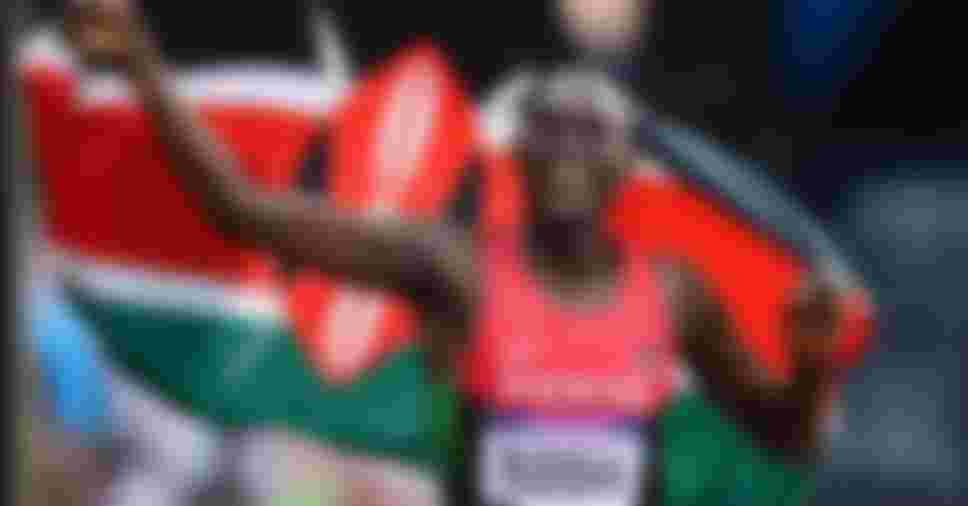 The Kenyan 800m runner, double Olympic champion and world record holder is aiming for an incredible comeback at Tokyo 2020, after two years spent facing tough challenges outside of the sporting world.
David Rudisha is one of those athletes who are the face of a sport. When you talk about the 800m, you think about Rudisha. Two-time Olympic Champion, two-time World Champion, world record holder — you cannot avoid his achievements on the track.  
Sebastian Coe, IAAF president and two-time Olympic 1,500 metre champion, said "It was the most extraordinary piece of running I have probably ever seen" following Rudisha's title-winning, world record run at London 2012. 
During an explosive Olympic final, where he led from the first metre to the finish line, Rudisha set the current world record of 1:40:91. While the majority of the field were struggling to follow the Kenyan legend's pace, he used a flying stride to set the best time in history.
Confirmation in Rio 2016
Rio 2016 was a different scenario, but the result was the same. Another gold medal.
Rudisha made the first 500 metres look as easy as a Sunday morning run, then changed gear when he passed the throwing field to annihilate the rest of the competition and cross the finish line with another Olympic title.
This was the last time we saw the 31-year-old athlete win an 800m race.
Rudisha finished 4th at the Shanghai Diamond League meeting in May 2017 before forfeiting the 2017 World Championships because of injury. From that point on, even if the injury put him out of the tracks, it turned out to be the least of his problems.
Tough times
Life can sometimes present you with difficult challenges and during this period the Kenyan legend had to deal with a separation from his wife. Moreover, the death of his father Daniel last year (also an elite athlete with a 4x400m silver medal from Mexico 1968), forced Rudisha into one of his toughest periods. The sport was no longer part of his life.  
"To release it I'd often hang out with friends, partying too much," he told to Spike Magazine. "It's not something you intend to come your way but sometimes, during periods like that, you look for a bit of destruction to distract yourself."  
Then another dramatic event happened. A huge car accident on the way to his family home, a head-on collision with a bus, left him physically uninjured but psychologically scarred. He now feels as if life offered him a "second chance".
Never give up
"It was really horrific and scary," he told the BBC. "To come out without a single scratch was just like a miracle. It is not something that happens every day, it was so special and I feel like God still loves me."
The Kenyan runner didn't give up on athletics and in December 2019 he returned to training. "I still feel like I still have something in me. If you saw me one month ago, I was a little bit heavier, but now I am losing the weight and the response is pretty good. The routine is back. When you miss out on training and competition for two years it is never easy."
He doesn't want to rush. He knows that after two years of inactivity, things won't instantly return to the way they were before: "Don't push, just try to be disciplined, doing the right thing at the right time. If the body responds and says yes…"
Still building his legend
To get back into the best shape possible, he joined forces with the greatest marathoner of all time, Eliud Kipchoge, at his training camp in Kenya's Rift Valley. A group of 30 athletes who live without any distractions, only thinking about sport. They sleep in dorms from Monday to Saturday, away from their families, to focus on their goals. "Eliud's discipline is exceptional," Rudisha said. And discipline was something he needed to get back on track.
Rudisha is still creating the foundations needed to be prepare himself in the best way possible. "I know I have missed some of my best years and injury has robbed me. But I am looking forward," he said.
As of now he is taking his Olympic journey step by step. "If I make the team, go to Tokyo, qualify for the final and be in that final, yes I will say I will be standing there as a potential gold medallist, or medallist in that event. But before I get there I cannot start counting things that are not ready yet."
With more than four months to go until Tokyo 2020, Rudisha has time to get back in shape, but the inherent uncertainty provoked by two years away from the circuit is something you cannot avoid. That is the beauty of the sport, even for a master such as David Rudisha. A master who could become a legend by winning a third olympic title in a row on Wednesday 5 August, at around half past 8.