Playback Rio: Uchimura and Verniaiev display mutual respect after incredible final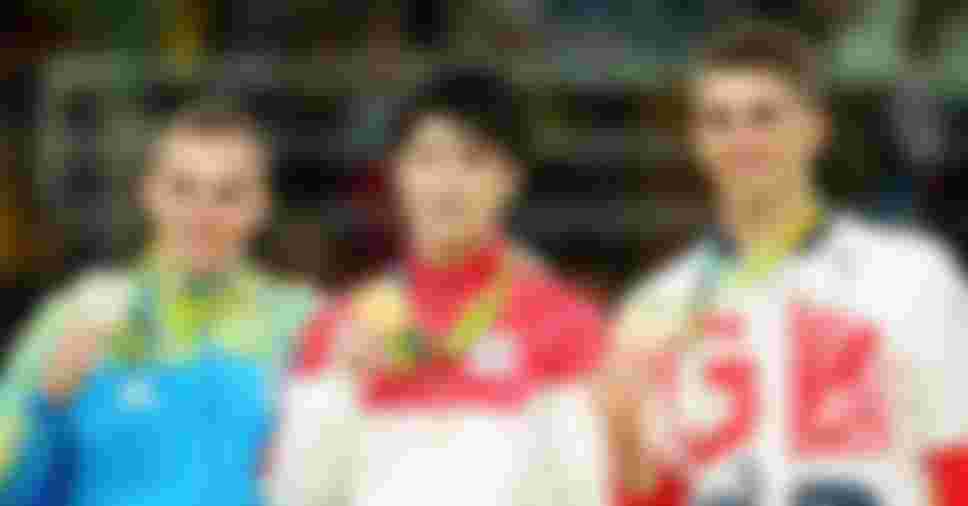 Japan won a total of 41 medals (12 gold, 8 silver, and 21 bronze) at the Olympic Games Rio 2016, but what thoughts crossed the minds of Japanese athletes as they appeared on the biggest stage of them all? In this series, we look back at the incredible events from Brazil that are still fresh in the collective memory of the next host country.
World and Olympic champion Kohei Uchimura wins gold for Japan in the men's artistic gymnastics individual all around final at Rio 2016.
Results
1st place: UCHIMURA Kohei (Japan) 92.365 points
2nd place: Oleg VERNIAIEV (Ukraine) 92.266 points
3rd place: Max WHITLOCK (Great Britain) 90.641 points
Never had UCHIMURA Kohei been as desperate as he was when he ended in second place after the fifth event, the parallel bars, and was trailing Ukrainian gymnast Oleg VERNIAIEV by 0.901 points.
Even though the remaining horizontal bar was his speciality, it seemed almost impossible to overhaul Verniaiev's score, which was higher by nearly one whole point. 'King' Uchimura seemed to be on the verge of defeat in the individual all-around competition, which he had continuously won at every edition of the World Championships and Olympic Games since 2009.
With nail-biting intensity, the crowd watched what turned out to be a historic moment.
Faced with perhaps the most daunting predicament of his career, Uchimura demonstrated the distinctive strength that had enabled him to reign as champion for so many years. Preceding Verniaiev, Uchimura presented a perfect performance on the horizontal bar with four spectacular release moves including a Cassina as well as a solid landing, putting pressure on the Ukrainian gymnast with a high score of 15.800.
In contrast, Verniaiev, who performed immediately after Uchimura, seemed a little tense. Although he showcased all elements steadily, he slightly lost balance when landing, unfortunately taking one step forward. The moment Verniaiev saw his own score, 14.800, he spread his arms in utter disappointment.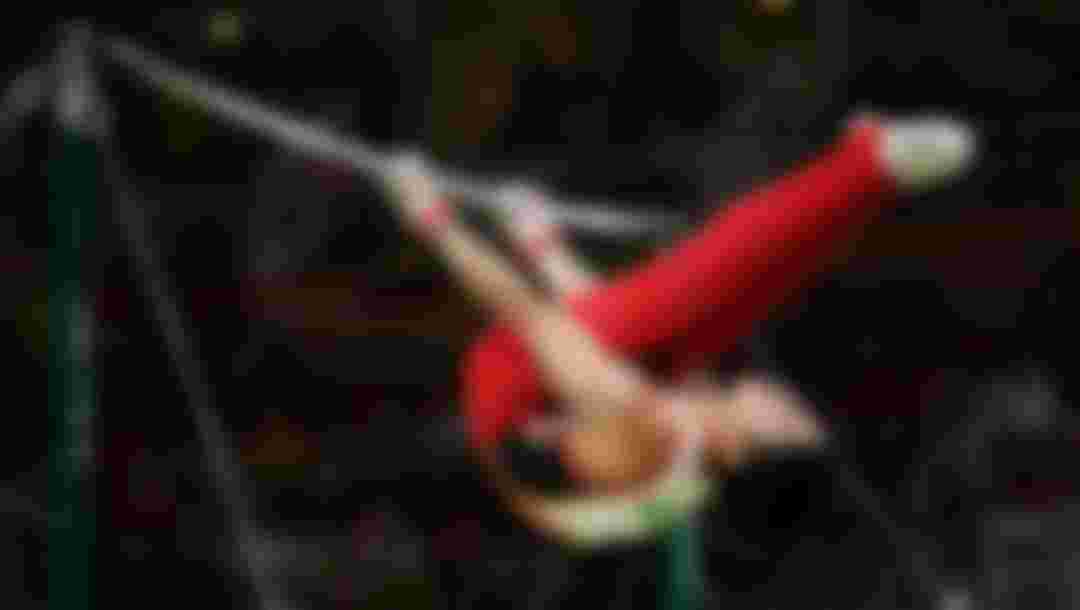 Uchimura remarked: "I have never felt so close to losing. Oleg was performing well throughout the competition. The next time we compete on a major stage, I'm not sure I would be able to beat him."
After the competition, Uchimura stressed how desperate he felt, acknowledging his rival's outstanding performance.
At the outset, Uchimura scored 15.766 points on the floor exercise, kicking off a strong start. Meanwhile, Verniaiev matched his mark in four events with scores exceeding 15 points, and additionally increased his lead with a mighty score of 16.100 on the parallel bars, the fifth event. Yet, Uchimura kept his cool.
"Oleg achieved an outstanding score on the parallel bars, so I knew it would all come down to the horizontal bar. I knew the scores, but rather than doing the maths in detail, I thought I should just concentrate on presenting my absolute best, and let the result take care of itself. Even as I practised, I was determined to go for it on the horizontal bar," he said.
Uchimura's composure and determination translated into a strong showing on the final event.
He proudly recollected: "I thought to myself that as long as I could fully display all my strengths, I would be ready to accept defeat, which is probably why I was able to perform well."
An incident at a press conference given by the medallists added extra colour to the beautiful battle.
A reporter asked Uchimura whether he thought he had been heavily favoured by the judges. The champion kept his cool, responding: "Absolutely not. I believe that the judges made fair judgements for all the gymnasts."
It was Verniaiev who was clearly repulsed by the question. He refuted the assertion bluntly, saying that Uchimura had always earned high scores throughout his career, and that the question was superfluous.
Then he went on to show his respect for Uchimura, saying: "He is already a legend. I was happy to have been able to compete with him."
Verniaiev's integrity and honourable behaviour further embellished the beauty of the outstanding competition.