Playback Rio: KAWAI Risako - a crowned champion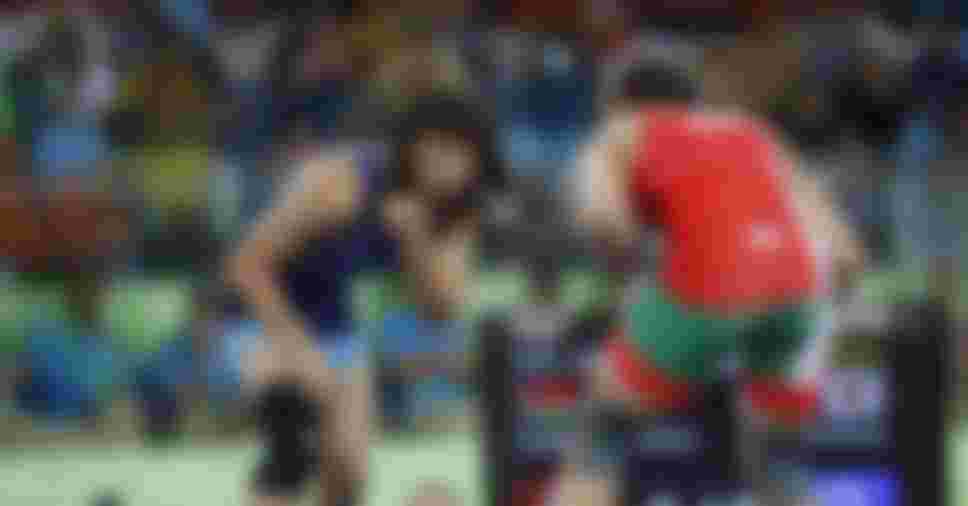 Japan won a total of 41 medals (12 gold, 8 silver, and 21 bronze) at the Olympic Games Rio 2016, but what thoughts crossed the minds of Japanese athletes as they appeared on the biggest stage of them all? In this series, we look back at the incredible events from Brazil that are still fresh in the collective memory of the next host country.
Result
KAWAI Risako (6-0 decision) Maryia MAMASHUK
It was attack after attack.
"This is the wrestling that I've been taught my entire life," said KAWAI Risako, who displayed an aggressive style in all four of her matches before taking the coveted gold medal.
In her round of 16 match, she won by a score of 5-0, followed by a score of 8-2 in the quarter-final, and in her semi-final, she was awarded a victory by technical fall (10-point advantage) in just two minutes.
In the final, she was determined to take home gold no matter what it took. She blocked any potential attack by her opponent, and continued to pile on points by taking her down over and over again.
In addition to her powerful and skillful sparring techniques, Kawai also overpowered her opponent with her quick footwork.
"My three teammates (TOSAKA Eri, ICHO Kaori and DOSHO Sara) had all won gold medals the day before, and seeing that made me even more determined to win," Kawai stated.
Thankfully, she achieved her desired result.
I want to use this experience as a source of confidence and return to Japan to become even stronger
For Kawai, the Olympic Games also provided her with an opportunity to gain revenge for her defeat at the 2015 World Championships.
At the World Championships she became the first wrestler in the 63kg weight class to advance to the final, but suffered a defeat by technical fall. This is when a wrestler puts the opponent on their back with both shoulder blades in contact with the mat for over one second.
"I was so happy to have reached the final, and there was a part of me that felt like I was on cloud nine."
"I thought that I wouldn't really be able to get my revenge for that loss unless it was on a major stage, so I had the feeling that I was definitely going to win," she added, revealing her feelings as she approached the match.
Kawai shed tears after winning the gold medal, but these tears hid mixed emotions.
At the time, Kawai's regular weight class was 58kg. However, women's wrestling legend Icho Kaori had dropped down to that weight category for the Rio 2016 Games, and Kawai decided to change her weight class in turn to allow her a chance to participate in the Rio 2016 Games.
She was determined to establish her own style to produce results and reach her goal. She used her super aggressive wrestling style to dominate her opponents and in turn, recorded an overpowering victory.
"I want to use this experience as a source of confidence and return to Japan to become even stronger."
"Looking ahead to the Olympic Games Tokyo 2020, I want to continue working hard every day as a challenger."