Playback Rio: HAGINO Kosuke acknowledged his own weaknesses and gained a new strength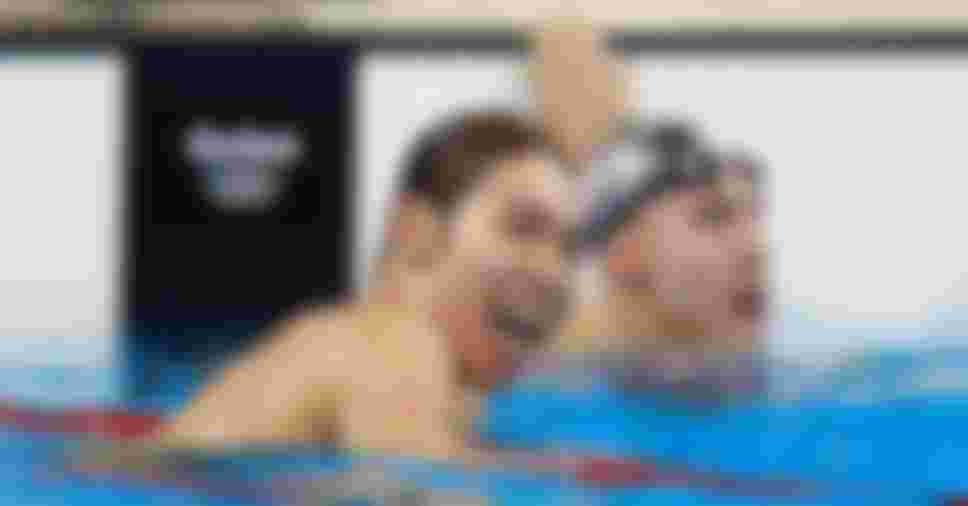 Japan won a total of 41 medals (12 gold, 8 silver, and 21 bronze) at the Olympic Games Rio 2016, but what thoughts crossed the minds of Japanese athletes as they appeared on the biggest stage of them all? In this series, we look back at the incredible events from Brazil that are still fresh in the collective memory of the next host country.
Results:
1st place: HAGINO Kosuke (Japan) 04:06.05
2nd place: Chase KALISZ (USA) 04:06.75
3rd place: SETO Daiya (Japan) 04:09.71
I truly felt like I couldn't have accomplished this on my own.
This is the feeling that overwhelmed HAGINO Kosuke the moment he reached the finish line.
He won the gold medal with a time of 04:06.05, which broke the Japanese record that he had previously set. With the win, he became the first-ever Japanese 400m individual medley gold medallist. He burst into joy after shaking off US swimmer Chase KALISZ, who was hot on his heels, to be crowned as champion.
He won a bronze medal as a high school student in the men's 400m individual medley at the London 2012 Games, and set a record by winning five individual events at the Japanese National Championships the following year. Hagino was steadily building a career as a multi-talented swimmer who could win multiple events, but after finishing in 5th place in the men's 400m individual medley at the 2013 World Championships, his luck began to desert him.
He fractured his right elbow at the training camp prior to the 2015 World Championships and was forced to withdraw. He also struggled with the fact that SETO Daiya, his childhood rival, won gold medals at these two tournaments.
What triggered Hagino to break out of his shell was the advice given to him by his coach HIRAI Norimasa, who instructed him to "acknowledge his weaknesses." Until then, Hagino had always put on a brave face even when he was struggling, and he had a tendency to hide his weaknesses from those around him. However, it is important to acknowledge your own weaknesses and seek help in order to become stronger. Hagino realised this was vital if he was to reach the next level.
"The Olympic stage is a battle between people. There were things that I was hiding at that time, and even though Hirai spoke to me to help me reach 100% of my potential before entering the race, only about 60% of what he was saying got through to me. This isn't the way it should be, as everything a coach says should drive an athlete.
"That is when I realised that I needed to acknowledge my weaknesses," Hagino recalls.
Before the finals, Hagino was encouraged by Hirai to "give it his all" before going into the race. Those words were all he needed. After taking the lead in the second backstroke leg, he never looked back until the end of the race. "I was very nervous when I felt Kalisz catching up to me during the last 50 metres, and it was a difficult race. However, I was also able to enjoy it."
This was the moment when Hagino was able to truly acknowledge his own weaknesses, break out of his shell and gain a new-found strength.