World Health Day: Paula Pareto, the Olympic judo champion who is an inspiration on and off the tatami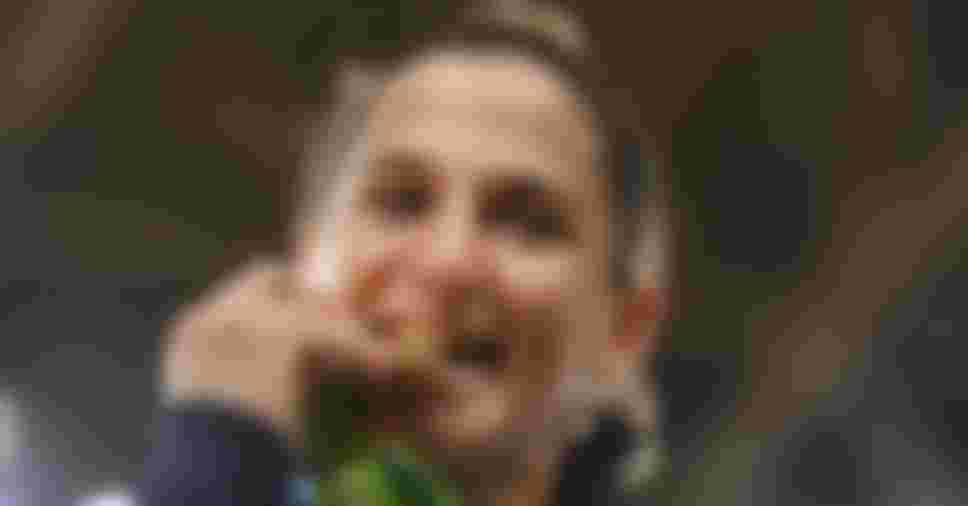 Today, 7 April 2021, is World Health Day. To mark the occasion, Tokyo 2020 would like to commemorate those who are still fighting on the front line of the battle against COVID-19. One of those is Paula Pareto, a Rio 2016 gold medallist who combines life on the tatami with work as a doctor. 
2020 will be remembered as the year that changed the world.
The COVID-19 pandemic upset the plans of millions of people and disrupted the world of sports in a way never seen before. It led to the postponement of the Tokyo 2020 Olympic Games and the suspension of many international competitions.
Over the past year, athletes have inspired the world and continued to fight for their dreams by training at home. And now, in 2021, the results of their efforts are showing.
With only four months until the Tokyo 2020 Games that will take place in 2021, we applaud the athletes who joined the fight against COVID-19 and are still working to make the world a better place.
One of those athletes is Paula Pareto – an Olympic champion judokas who is also a traumatologist. Although she did not work directly on COVID-19 wards, her working life was greatly affected by the pandemic.
Discover her story below.
The deets
Name: Paula Pareto
Age: 35
Country: Argentina
Sport: Judo
The trophy cabinet of one of the icons of the judo world, Argentina's Paula Pareto, contains one gold medal (Rio 2016), one silver medal (Beijing 2008) and one Olympic diploma (London 2012). It epitomises the manner in which she has dominated the -48kg weight class over a decade, in which she was also crowned world champion in 2015.
Her victory that year - achieved after returning from an injury - made her the first non-Asian judoka in 10 years to win a Judo World Championship title.
In total, Pareto has won almost 50 medals across different international competitions, including 20 gold medals. At Rio 2016, she made history by becoming the first Argentine woman to win a gold medal and was also the first female athlete from the country to win two Olympic medals in individual sports.
Now she is aiming to compete at her fourth Olympic Games at Tokyo 2020. Her qualification has almost been secured, being fifth in the IJF Olympic world ranking . However, she will still need to wait some months to be certain, as the provisional ranking can change up until 28 June.
Paula Pareto is the first woman to win an individual Olympic judo gold for Argentina. But there's more that sets her apart.
Her professional life
Pareto's victory at Rio 2016 was all the more astonishing given the path she took to reach the Games.
At that time in her life, Pareto's focus was not only on the Olympics but also on her university studies in medicine.
But Pareto believes judo helped her when she was studying:
"I gained quite a lot of personal experience by attending classes and being injured several times... What I haven't had, a teammate of mine has. The good thing is that we more or less know what we are talking about and what to do," she told the Olympic Channel in 2018.
Now she works as a traumatologist in a hospital in Argentina. Last year was particularly tough for Pareto, as she had to deal with a combination of cancelled tournaments, the postponement of the Olympics and front-line experience in battling COVID-19.
"Even if we work in traumatology, we are helping the other doctors on the medical team. Obviously, we are also attending to patients within our department. We had some patients in traumatology who also had coronavirus, so we had to be extra careful to help them - and ourselves - by preventing the virus from spreading and treating each patient in the best possible way," she explained.
Although dealing with both of these situations would be difficult for anyone, Pareto has once again shown she is capable of succeeding at anything she puts her mind to. In October she returned to competition and won a silver medal at the Budapest Grand Slam before winning the Panamerican Championship for the fourth consecutive time in November.
Not even fighting a pandemic has weakened the resolve of an athlete aiming to win gold - once again - at Tokyo 2020.