Paralympian archer on a golden mission for Tokyo 2020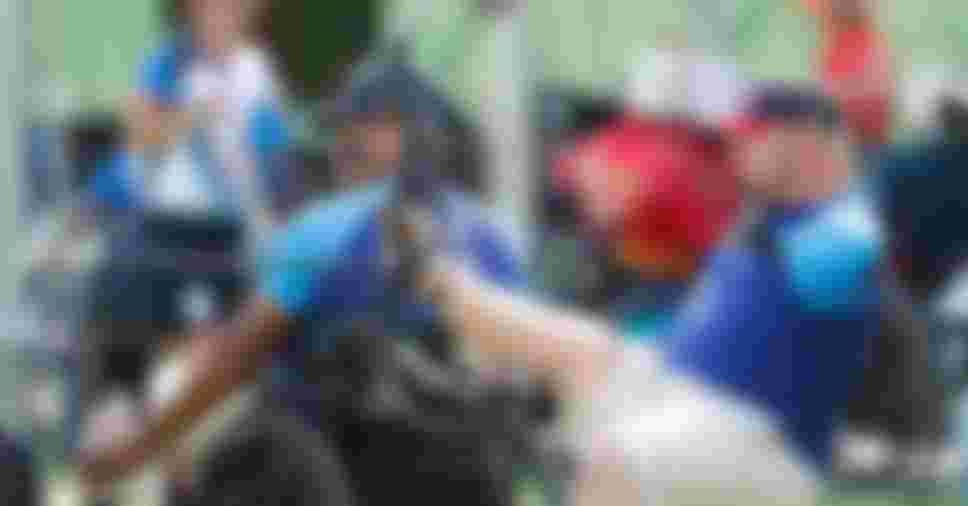 American archer Matt Stutzman was born without arms, but he hasn't let it stop him from achieving his dreams.
Widely known as the "Armless Archer", his journey to becoming a Paralympian is a story of never giving up and leaving it all out there.
In 2009, the then stay-at-home dad of two boys was unemployed and depressed as he was unable to provide for his family, with his wife Amber working full-time and paying the bills. But while watching television one day Stutzman saw a man take a bow and teach himself how to hunt.
"I said, 'why can't I do that?'," he said.
"So, I got a bow and I started training and I decided that I wanted to become the best archer in the world."
Initially, Stutzman turned to archery to help feed his family through hunting and not competing, but little did he know where he would be just three years later.
Nowadays, the 36-year-old holds the bow in his right foot before extending his leg and braces the end of the arrow on his shoulder. He previously triggered the shot with his jaw but now uses his back muscles to do so.
One day a friend told Stutzman that he should enter a tournament as he had done well hunting. So, in early 2010, he entered his first tournament.
After a while he was able to earn modest endorsements and money through competing. But he wanted to become the best archer in the world, not just a sideshow, so he began to practice up to eight hours a day.
Eventually Stutzman found himself winning a para archery qualifying tournament and earning a spot on the US team for the London 2012 Paralympic Games as the number one seed.
"All my life I knew I wanted to do something amazing in sports, I just didn't know what that was. So, when 2011 happened, I soon realised that I could be a Paralympian. I didn't even have words to describe how I felt," he said.
At London 2012, having previously competed in just one international competition, the relatively unknown Stutzman took home a silver medal in the men's individual compound open event.
While he wasn't able to win a medal at Rio 2016, it has made him more determined than ever to finally clinch that elusive gold medal at the Tokyo 2020 Paralympic Games.
"I've got pretty high expectations because in London I got a silver and in Rio de Janeiro I did not podium at all, so this Games for me is the Games that I need to put all of it into it so I can win a gold medal," he said.
With the Tokyo 2020 Paralympic Games on the horizon, Stutzman reiterated why it is important to get out to venues to support Para athletes.
"It's important to support the Paralympics because you're legitimately changing people's lives," he said.
"There are athletes who have a physical impairment, who work just as hard as everyone else to get where they're at, and when you can support them it really helps them get to their goals, and makes them feel like they're accomplished and it makes them a better person."
The Tokyo 2020 Paralympic Games will take place between 25 August and 6 September 2020.