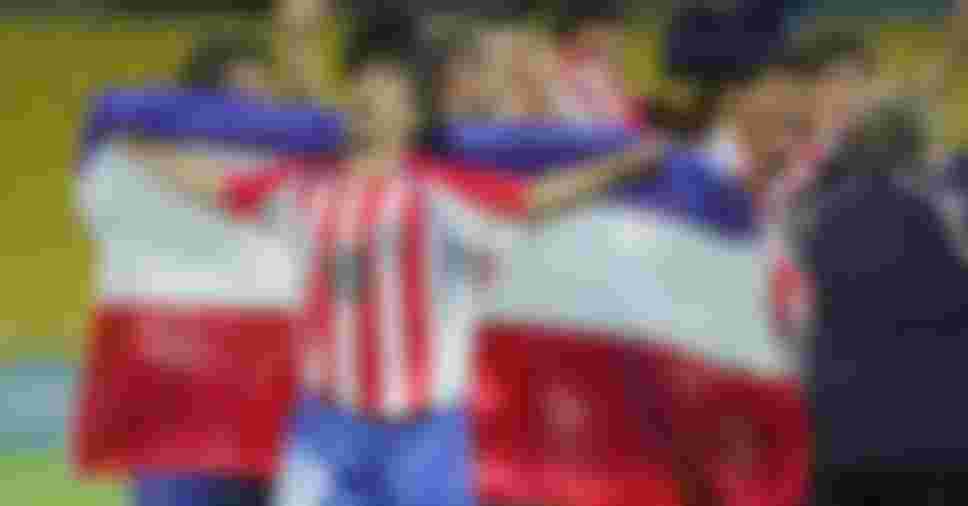 While winning an Olympic medal is a personal goal for thousands of athletes, for 24 nations it is a dream that has only ever come true once. Tokyo2020.org looks at the glorious moment and the impact it had on the lives of the athletes who achieved it.
The background
Mexico 1968 marked the first time Paraguay made an appearance at the Olympic Games, but it wasn't until Athens 2004 that they won a medal. Twenty-three Paraguayan athletes took part in Athens, which was their second biggest delegation following Barcelona 1992 with 27 athletes.
Suprisingly, Paraguay won their first and only medal ever in a sport that requires many athletes: football.
Before reaching the gold medal match at Athens 2004, Paraguay won four matches and recorded only a single loss.
In the group stage, the Albirroja defeated Japan (4-3) and Italy (1-0), while they lost against Ghana (1-2).
Despite this loss, Paraguay reached the quarter-finals, where they overcame South Korea (3-2).
When they reached the semi-final, it represented their best opportunity ever to secure a first Olympic medal.
History in the making
The semi-final match saw Paraguay square up against Iraq for a place in the final. And when they won 3-1, history was made.
It left them just one single step away from Olympic glory, but they had already secured something that no other representative of Paraguay had ever achieved: an Olympic medal.
In the final, the Albirroja found themselves up against one of the tournament's greatest teams: Argentina, the same squad that had won the South American qualifying tournament and consisted of some stellar names such as Roberto Fabián Ayala, Javier Mascherano, Javier Saviola and Carlos Tevez - all were trained by the legendary Marcelo Bielsa.
Would it prove to be too much for the underdog Paraguay?
The team displayed a heroic performance despite the constant onslaught by Argentina. However, their dreams of securing gold ended when Argentina's Tevez finally scored a goal.
Yet, losing to Argentina did not mean Paraguay had lost in terms of history. The silver medal was the first ever for their nation.
Highlights Men's Football Final Athens 2004. The Argentina football team won the gold medal against Paraguay.
Life-changing impact
The names of the Paraguayan heroes were: Diego Barreto, Rodrigo Romero, Emilio Martínez, Julio Manzur, Carlos Gamarra, José Devaca, Celso Esquivel, Pedro Benítez, Ernesto Cristaldo, Édgar Barreto, Diego Figueredo, Aureliano Torres, Julio César Enciso, Osvaldo Díaz, Pablo Giménez, Fredy Bareiro, Julio González Ferreira and José Cardozo.
And all of them were heroes to the Paraguayan people. When they returned to their country, they rightly returned to a heroes' welcome.
Nobody in Paraguay has forgotten what those players achieved that day. Even 15 years after the medal was won, on the anniversary of the final, the Paraguayan media released a series of articles about these heroes. And the team gathered together to share memories of that glorious moment.
"It will take a long time for Paraguay to win a medal again," said Carlos Gamarra.
"It was a wonderful group, we went with many hopes and the dream grew. In the end we achieved something great for our football," added Fredy Bareiro.
Now with Tokyo 2020 on the horizon, Paraguay will have another chance to dream in the hopes of repeating their glorious past.