Paralympic partner Ottobock Japan 'a first-aid centre for equipment'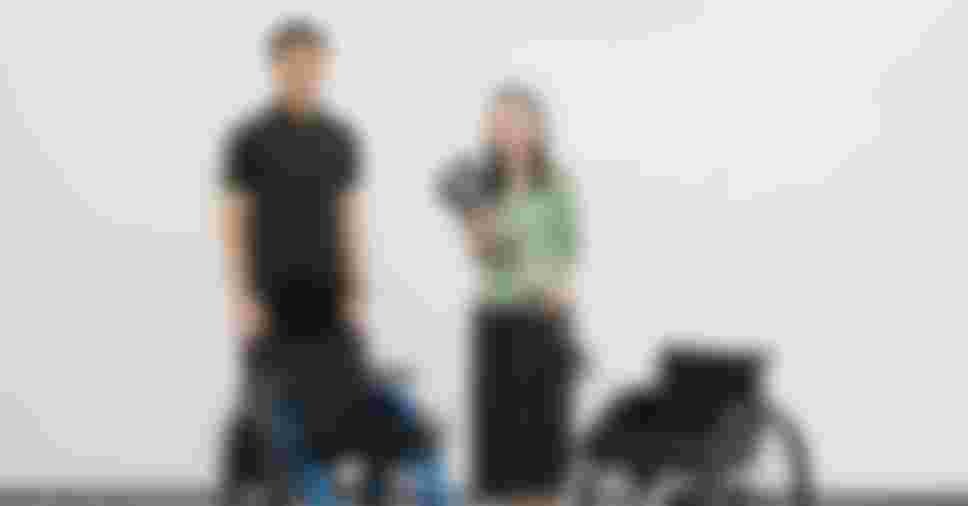 Founded in Berlin, Germany, Ottobock is a provider of medical apparatus and mobility support. As the leading manufacturer of prosthetics, orthotics and wheelchairs, they are at the heart of the Paralympic movement, partnering with Para athletes.
We interviewed Hiroki Nakajima (Mobility Solutions Division) and Mitsue Satake (Marketing communication/General Affairs Department) of Ottobock Japan about the support they hope to provide the athletes participating in the Tokyo 2020 Paralympic Games and their thoughts about promoting an inclusive society after the Games.
Hiroki Nakajima (left) and Mitsue Satake (right) of Ottobock Japan will support the athletes during the Paralympic Games.
Supporting the Paralympic Games
Q: Ottobock became an Official Supporter of the Tokyo 2020 Paralympic Games on 3 December 2018, the UN International Day of Persons with Disabilities. Tell us about the unique technologies and capabilities of Ottobock, who has been a market leader for over 90 years.
Mitsue Satake, Marketing communication/General Affairs Department
Our company was founded in Berlin in 1919, after World War I. There were many war veterans who lost their arms or legs, and the production of prosthetics became a national project. The founder of Ottobock wished to provide quality prosthetic components to as many people as possible, so Ottobock began to make prosthetic legs in three parts: the socket, the knee and the leg/foot. This breakthrough in prosthetic component manufacturing promoted the industrialisation of the company, and Ottobock was able to provide quality products to many people.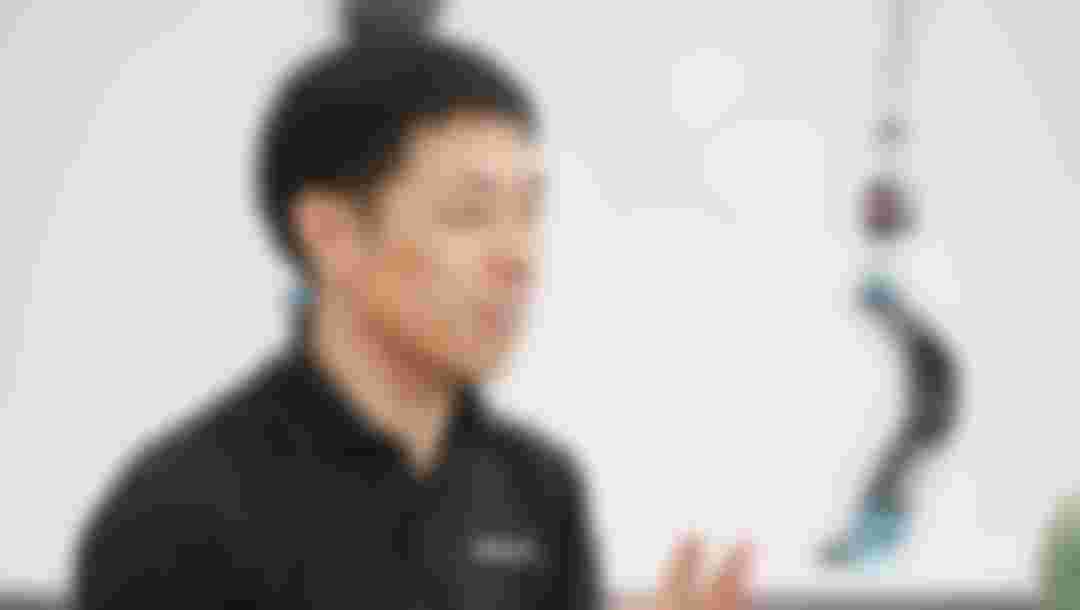 Hiroki Nakajima, Mobility Solutions Division
Our company is named after the founder, Otto Bock. His motto was "quality for life" and his mission was to provide higher quality products for a better life. When we think about the lives of the users, I think the goal is to find a meaning to exist. There could be many different goals, but sport is playing an increasingly bigger role these days. Sport can be a huge goal for me, and it can be a goal for others as well. The support we provide to people who strive to achieve their goal embodies the challenge and effort of our company in the field of sport. Supporting the Paralympic Games gives us a chance to rethink the reason why our company exists. Our involvement with the Paralympic Games also provides motivation for our employees.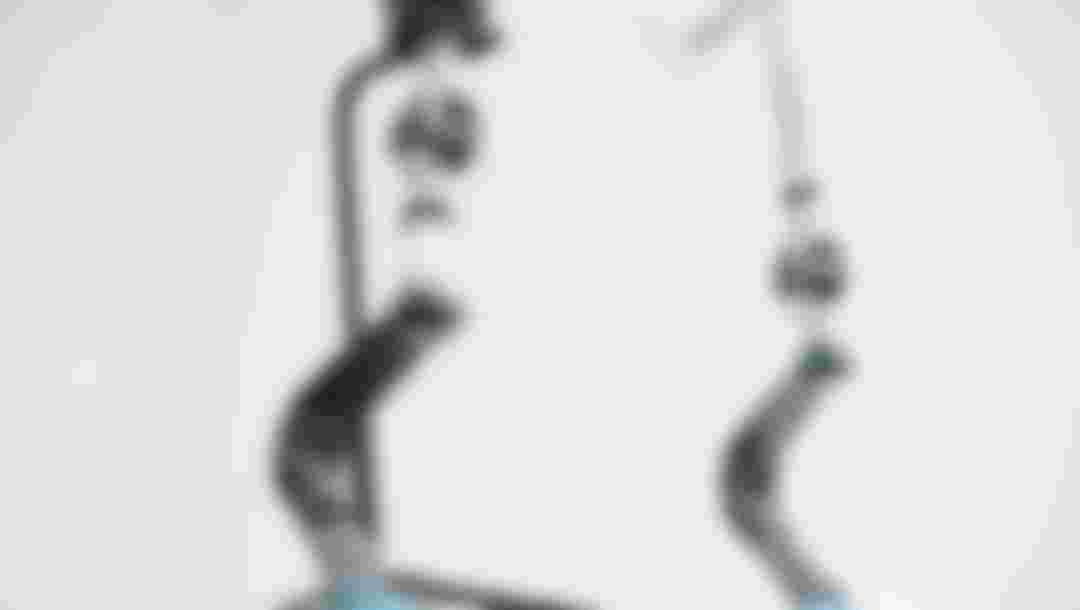 Q: What are some of the special initiatives that Ottobock is planning for 2020?
Satake:
After the London 2012 Games, Ottobock has been organising a "Running Clinic" all over the world, inviting Heinrich Popow, gold medallist in London 2012 and Rio de Janeiro 2016, as our ambassador. Ever since Tokyo was chosen to host the 2020 Games, the clinic has been taking place in Japan as well. We provide an opportunity for leg amputees to wear a running prosthetic for three days with the hope of seeing them run on the last day. Para athletes Heinrich Popow and Atsushi Yamamoto provide coaching on how to run with a running prosthetic. The participants all express excitement and we receive a lot of comments and feedback. For example, one of them said, "for many years I couldn't run since my leg was amputated. For the first time in a long time, I felt the sensation of my legs floating in mid-air." Maybe we at Ottobock are the ones who were moved the most through this programme.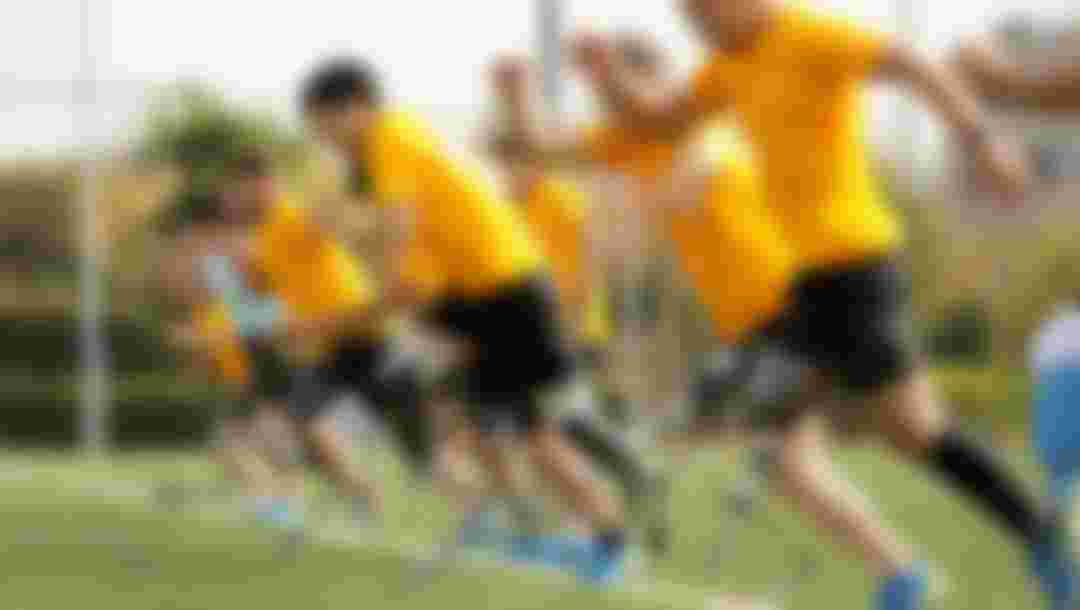 We also organise educational programmes for children. Whenever Heinrich Popow comes to Japan, we arrange for him to visit schools. The students receive first-hand knowledge about prosthetics, impairments, and how there really is no difference whether or not you have any impairment.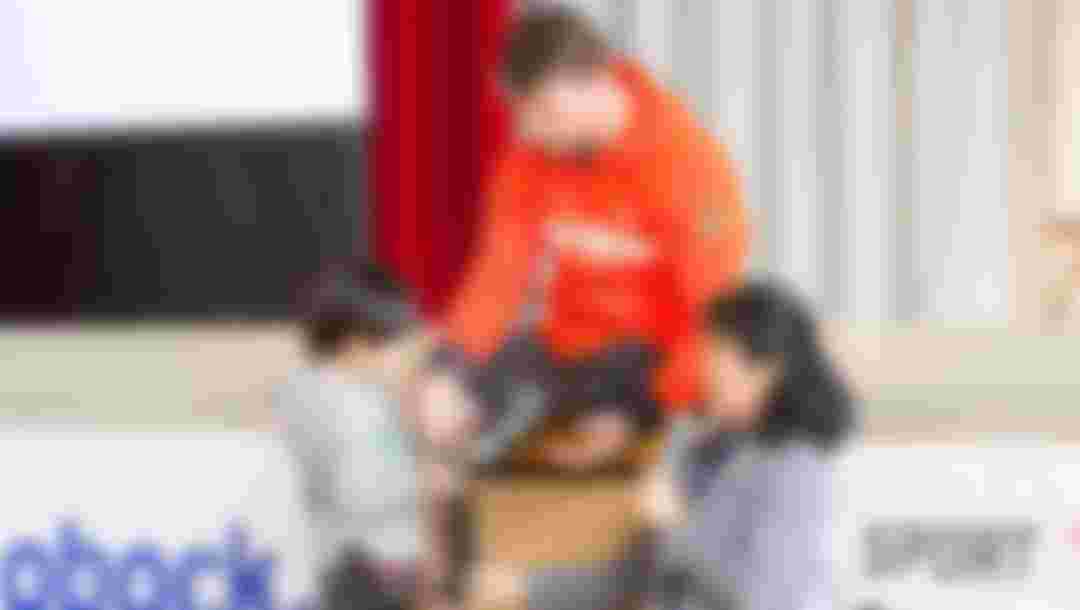 Changing outlook towards wheelchairs
Q: Could you tell us about Ottobock's initiatives using wheelchairs?
Nakajima:
During the "Tokyo 2020 Let's 55" as well as at the special events celebrating 'One Year to Go' till the Paralympic Games and others, we offer an opportunity for people to sit in and experience what it's like to be in a wheelchair. It's not easy to understand something you don't know, so it's a good chance to learn something new through experience. It also helps change people's attitude toward wheelchairs. Wheelchairs can actually become a status symbol, similar to owning a brand item. A wheelchair is an item that can expand the user's territory of activity and can help gain recognition and respect. Through sport, I think the Paralympic Games can help people can bring about a paradigm shift fairly easily.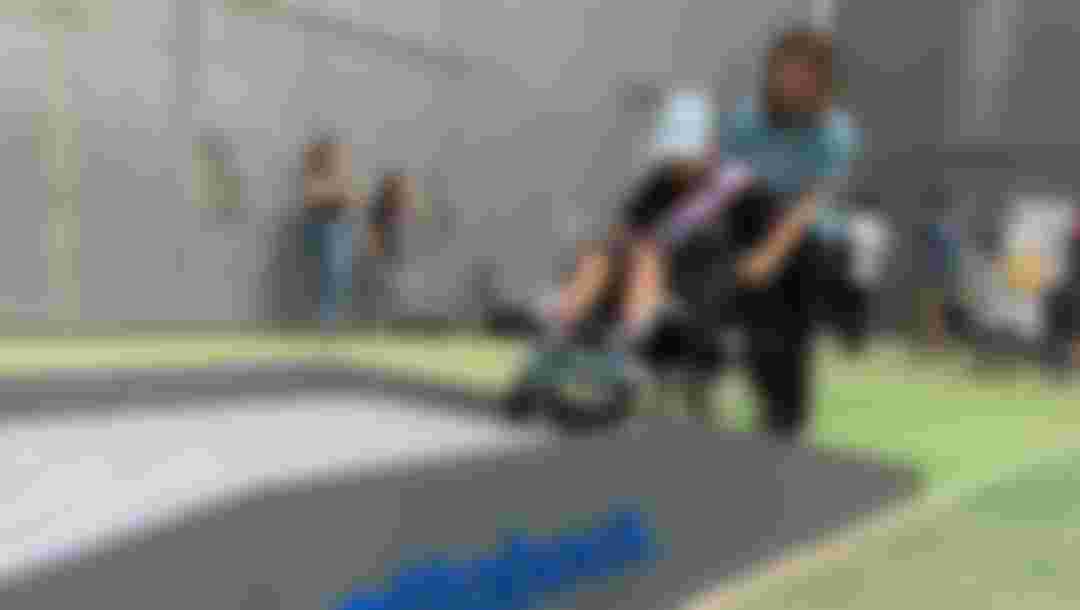 Repair booths at the Tokyo 2020 Games
Q: Tell us about the support Ottobock has provided in past Paraympic Games.
Nakajima:
Over the period of one event, we do a total of over 2,000 repairs. During the Rio 2016 Games, there were 2,480 repairs brought to us. The Paralympic Games cannot be organised without the support of equipment repair, and I think that is because the level of sport is improving. Ottobock can provide this kind of support because there basically is no other company in the world that make prosthetics, orthotics and wheelchairs. We receive all kinds of repair requests at our repair booth, but I am proud to say that Ottobock is the only company that can handle them all.
We also have the advantage of being able to speak in different languages. During the Paralympic Games, we dispatch staff from our branch offices around the world so that we can communicate with athletes in their own language [During the Tokyo 2020 Games, the Ottobock repair team will speak 26 different languages].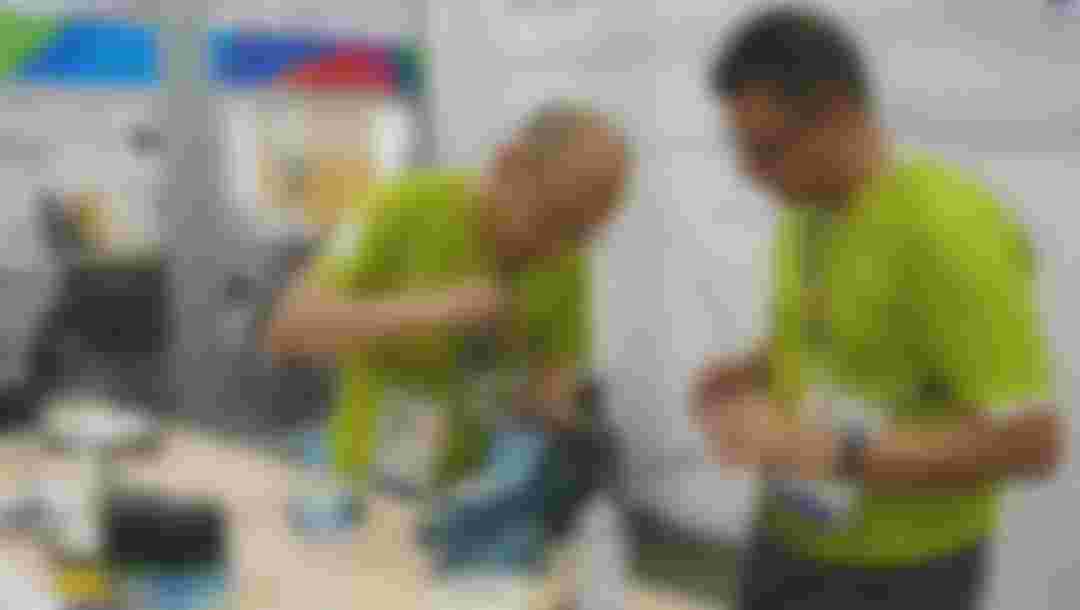 Q: What kinds of repairs are most common during the Games?
Nakajima:
The most common is the repair of wheelchairs – changing tires, tightening the bolts, and so on. The use on the wheelchair is extreme in sport, and especially in contact sport the wheelchair can become damaged or broken.
Q: Where will you set up the repair booth at the Tokyo 2020 Games?
Satake:
This time we plan to set up the repair booth in the Village Plaza. There will also be smaller repair booths at 14 competition venues. You can think of our booths as a first-aid room for equipment.
Nakajima:
In wheelchair basketball or wheelchair rugby, once the broken part is fixed or replaced you can almost always return to the game. There's a lot of pressure on us, but we do our best because we want to help the athletes get back in the game. We are required to work fast and we can because we have the skills based on years of experience.
Q: That really makes Ottobock an important partner to the athletes. Were there any particular highlights during the Games or when you felt happy for the service you provided?
Nakajima:
Everything was worth our time and effort. If you go to the Paralympic Village, you'll notice that those without an impairment are a minority. It's quite moving to experience everyone carrying on just the same, with or without an impairment.
Satake:
I was at the Rio de Janeiro 2016 Games too, and when the athletes arrived at the Paralympic Village, the first place they dropped in at was our repair booth. Some came rushing to our booth because a pin on their wheelchair came off during transport. Others came from countries where they couldn't get proper maintenance so they wanted us to make sure that their equipment is in good condition before the start of the Games.
Nakajima:
We want the athletes not to worry about their equipment getting damaged. They would not be able to perform well if they always had to worry about what would happen if their equipment is broken. Providing athletes the support they need is probably similar to how athletes rely on medical doctors.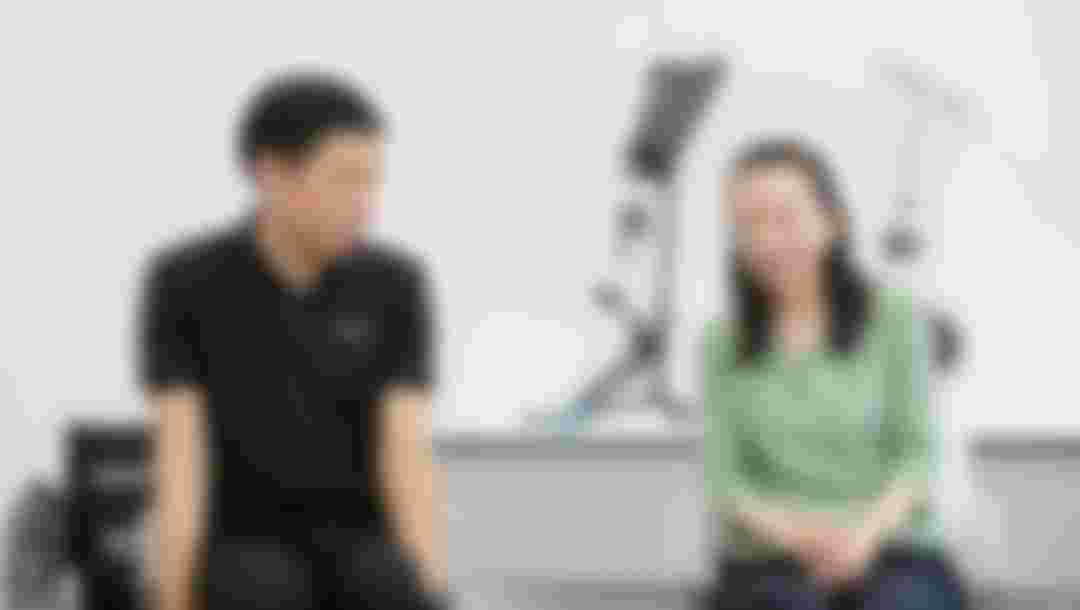 We want all athletes who use a wheelchair or wear a prosthetic to enjoy the Tokyo 2020 Paralympic Games
Q: What is necessary to put diversity and inclusion into practice, and how will diversity and inclusion change society?
Nakajima:
I think hosting the Paralympic Games in Tokyo is a big step. I have been to several Paralympic Games in the past, and I've always imagined what it would be like to organise the Games in Tokyo. I pictured Paralympic athletes from all over the world going out onto the streets of Tokyo, and I wondered how the people in Tokyo and in Japan would react. I think the Paralympic Games have been followed and enjoyed mostly by people who are interested in Para sport. Now that the level of Para sport has improved tremendously, the Paralympic Games in Tokyo will have a bigger chance of attracting a wider audience. Many people will also be watching the Paralympic Games on TV as well. I am already looking forward to seeing a lot of excitement around the Paralympic Games.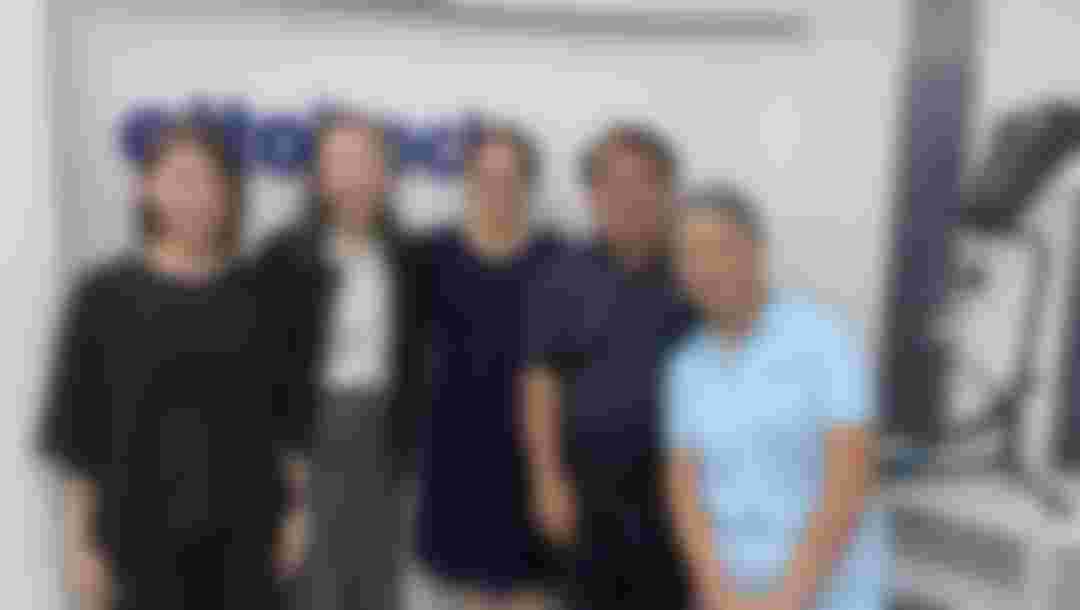 Q: What do you expect will come out of the Tokyo 2020 Games?
Satake:
I hope the Games will trigger the creation of a more comfortable society where people with and without an impairment understand each other better.
Nakajima:
I hope athletes and users who use a wheelchair or a prosthetic enjoy the Games. Sport is special because it provides everyone the chance to have an enjoyable experience. The support given by the audience coming to the Paralympic Games is also very special. The Paralympic Games empower people.