Opeloge finally gets recognition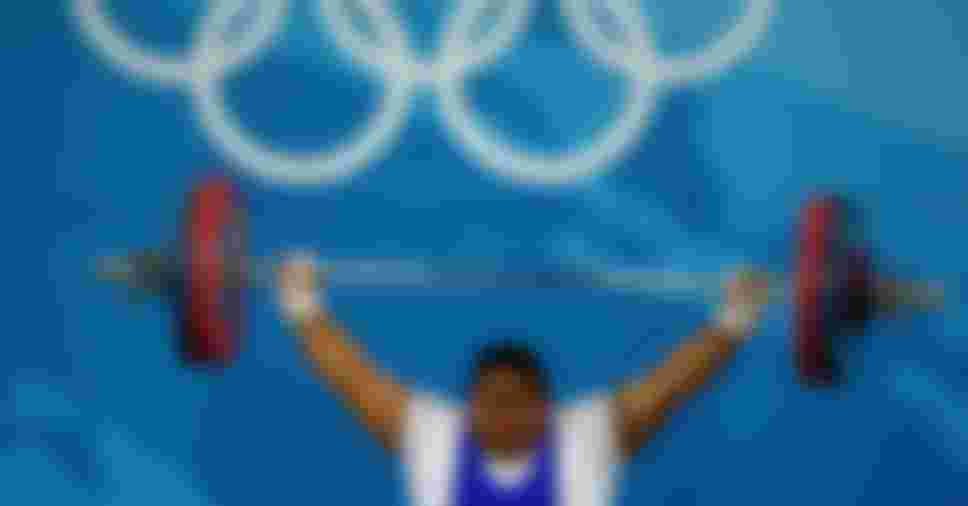 While winning an Olympic medal is a personal goal for thousands of athletes, for 24 nations it is a dream that has only ever come true once. Tokyo2020.org looks at the glorious moment and the impact it had on the lives of the athletes who achieved it.
The background
The tiny nation of Samoa has a population of just over 196,000 but they are just one of two Pacific Island nations to have an Olympic medal.
Samoa have been competing on the Olympic stage since the 1984 Los Angeles Games but had never seen an Olympic medal until 2017 when weightlifter Ele Opeloge received her deserved silver medal from the Olympic Games Beijing 2008.
Opeloge, who competed in the women's +75kg category, comes from a weightlifting family. Her brother is a Commonwealth Games gold medallist and younger sister is also an Olympian while four other relatives have also competed at Commonwealth level.
The weightlifter had been dominating Oceania in the lead up to her Olympic debut at Beijing 2008 - winning gold at both the 2007 Pacific Games and Oceania Weightlifting Championships.
History in the making
Beijing 2008 began on 8 August, with Opeloge named as the flagbearer for Samoa, leading out a delegation of just six athletes.
The weightlifting competition was held at Beihang University Gymnasium and saw Opeloge lift 269kg to match her personal best. However, the weight saw the Samoan narrowly miss out on a place on the podium with Kazakhstan's Mariya Grabovetsykaya lifting 270kg to claim the bronze medal.
Unfortunately, that meant Opeloge came home empty handed. She had even apologised to the people of Samoa for not placing.
But in 2016, the International Weightlifting Federation (IWF) reported in the International Olympic Committee's re-analysis of Beijing 2008 that both silver and bronze medallist in the women's +75kg category had failed retests of their doping samples.
This saw Opeloge, who had already retired, elevated to the silver medallist position thus securing the first-ever Olympic medal for Samoa.
"I'm so happy and thankful to God," Opeloge told New Zealand's 1 news in 2017.
The medal also saw Samoa join Fiji as the only other Pacific Island nation to have an Olympic medal.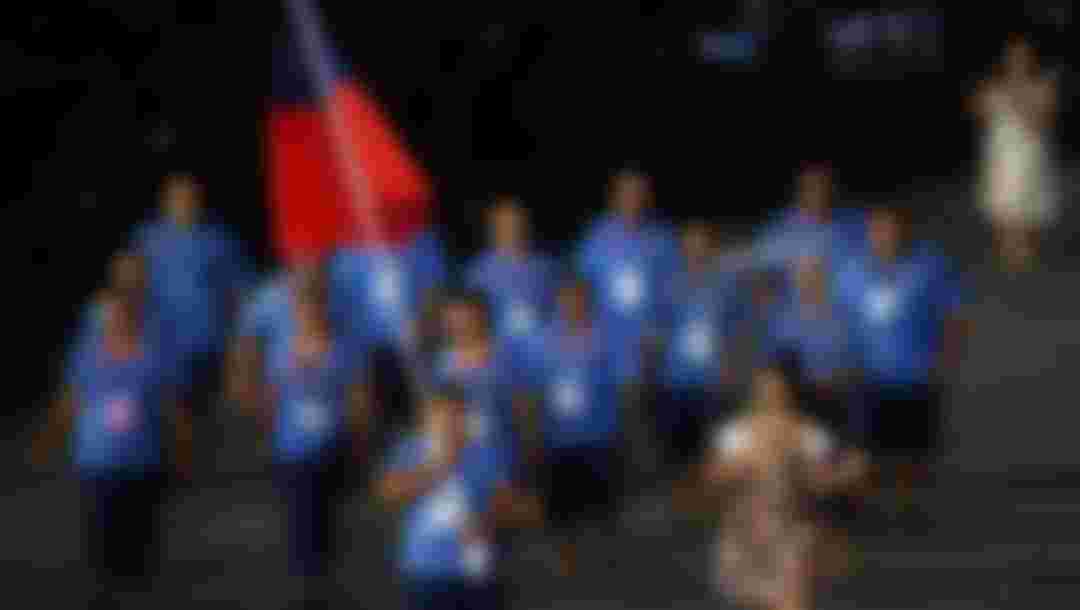 Life-changing impact
After Beijing 2008, Opeloge went on to win gold at the 2010 Commonwealth Games in Delhi, followed by a silver at the 2014 Commonwealth Games in Glasgow.
In between, she returned to the Olympic stage for London 2012, where she was once again the flagbearer. However, a disrupted lead up to the Games with chicken pox and typhoid saw her finish sixth.
She was later elevated to fifth after the bronze medallist was disqualified.
While it may have taken almost eight years longer than hoped, Opeloge, who was dubbed 'Samoa's golden girl', was finally presented her Olympic medal during a small ceremony in front of the government building on 5 April 2017.
During the ceremony, she also received a gift from the Samoa Observer, who had set up a fund after the Samoan Government said they wouldn't financially award her as they only normally do so for gold medallists.
Contributions to the fund had not only come from the Samoans but those across the world to recognise Opeloge's achievement.
After being awarded her medal, the then 30-year-old hoped her achievement could inspire future Samoan athletes to new Olympic successes.
"I think it's a good chance to other brothers and sisters [in] different sports...I'm now retired from competing and all Samoan support, all the guys in sports look to me, this opportunity if you want to grow up [to win] other medals from the Olympics."