Only Olympic medal: History-maker Obame targets more glory for Gabon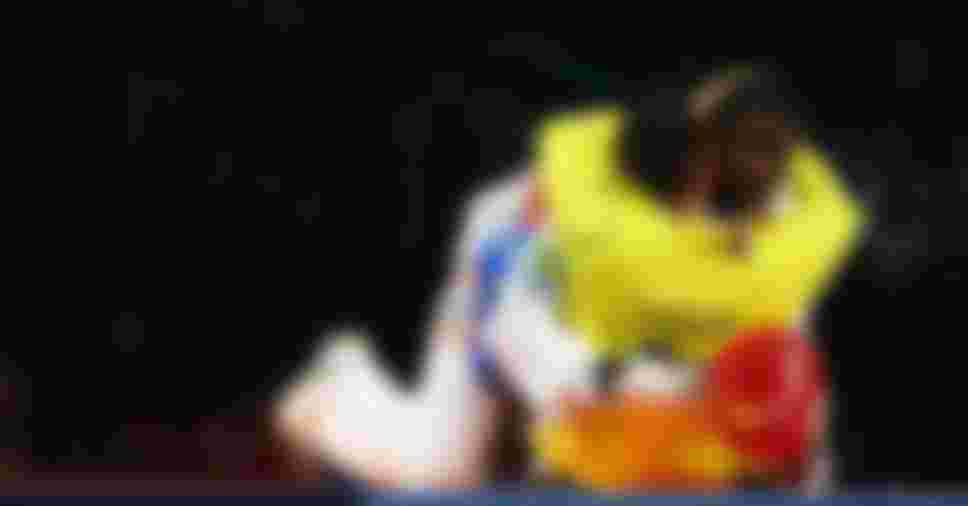 While winning an Olympic medal is a personal goal for thousands of athletes, for 24 nations it is a dream that has only ever come true once. Tokyo2020.org looks at the glorious moment and the impact it had on the lives of the athletes who achieved it.
The background
At first, Anthony Obame played basketball and football. It was not until 2001, at the age of 13, that the Gabonese athlete began training in taekwondo in the capital Libreville, thanks to his father's encouragement.
"My father chose taekwondo. I was playing basketball, football. I told my family, I can do this," Obame recalled to Olympic Channel.
He moved to France in 2011 to train at a higher level, as back in those days there were no top facilities in the West African country he grew up in.
"I have to do everything to go out of my country, because it's impossible to get to the highest level in my country. So I looked for the possibilities to get out and start the real taekwondo."
His choice involved a lot of sacrifices, but it was not vain as it gave his country, which first participated at the Olympics in Munich 1972, a spot on the Olympic medal record roster only a year later.
History in the making
Only 24 Gabonese athletes participated at the London 2012 Games. Obame was competing in the men's +80kg event.
Obame arrived in the English capital with a bronze medal from the 2010 African Championship and a silver medal from the 2011 African Games. But at that time his record did not include a single podium at a worldwide event.
However, even with the odds against him, he made his way to the final where he faced off against Italy's Carlo Molfetta.
The fight was tight and the final score was 9-9 after three rounds. Even the "golden point" round couldn't split the two athletes, and eventually the gold medal was awarded by the decision of the referee.
Obame won the silver medal, the first and only medal won by Gabon.
"People say Gabon, but they don't know Gabon. They say 'the African guy, this is a good guy. He made history for the continent'."
Life-changing impact
After he won his medal, Obame's profile went to another level in his home country of 2 million.
"I am much more involved in social activities and also in sport. The Anthony Obame of 2011 is not the same as the Anthony Obame of 2016. It is something grand to make history in your country and to be a role model for young people. Today I can support the young ones with material and can motivate them, make them believe that they can succeed, even if our country is very small," he told olympic.org.
"A lot of youngsters have taken up taekwondo, but not only taekwondo. There are now many young people that are motivated for success, and not only by me. I am just one more example, with my Olympic medal and my world title, that you can succeed even under difficult circumstances. You just have to try, by all means you have to, to get to a certain level. This is the message that I want to bring across today."
After his silver in London, Obame followed his coach Juan Antonio Ramos Sanchez and moved to Spain, where he trains with the Ivorian Olympic champion Cheick Cissé. He then won gold at the 2013 world championship.
He was his country's flag-bearer at Rio 2016 but lost in the preliminary round. He has already qualified for Tokyo 2020 and has high ambitions.
"We just have one Olympic medal. It made history. But I keep going because I think I'm not finished. I want the gold medal, that is why I keep going."