TOKYO 2020 NIPPON FESTIVAL "ONE - Our New Episode" presented by Japan Airlines held in Kanagawa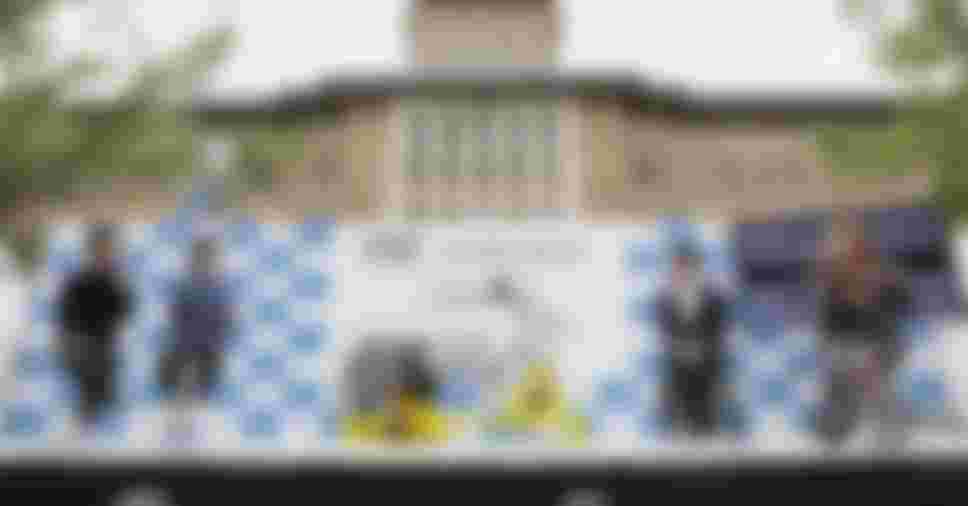 The Tokyo Organising Committee of the Olympic and Paralympic Games (Tokyo 2020) jointly with Kanagawa Prefecture and Japan Airlines organised a pre-event for the TOKYO 2020 NIPPON FESTIVAL in Kanagawa, southwest of Tokyo, on 6 October 2019.
The pre-event introduced "Towards the Realisation of Inclusive Society", one of the four programmes of the TOKYO 2020 NIPPON FESTIVAL which will run in conjunction with the Tokyo 2020 Games. Last August, it was announced that "ONE - Our New Episode" will be the new title of this programme.
"ONE - Our New Episode" will see various artistic displays and performances staged by a diverse range of people from different backgrounds to form a "Human Orchestra".
The pre-event in Kanagawa began with the performance of Koichi Omae, a dancer with a prosthetic leg with the group Safari Park Duo Jazz Live. Mitsuhiro Yoshimoto, director of the Center for Arts and Culture at NLI Research Institute, introduced the cultural programme for the Tokyo 2020 while Creative Director Kenji Kohashi explained the title of the programme and the concept of the "Human Orchestra".
The public who attended the pre-event also experienced VR (Virtual Reality) wheelchair para sports and other activities including test rides at an exhibition of the latest personal mobility technologies.