Tokyo 2020 Welcomes LIXIL as its Fifteenth Gold Partner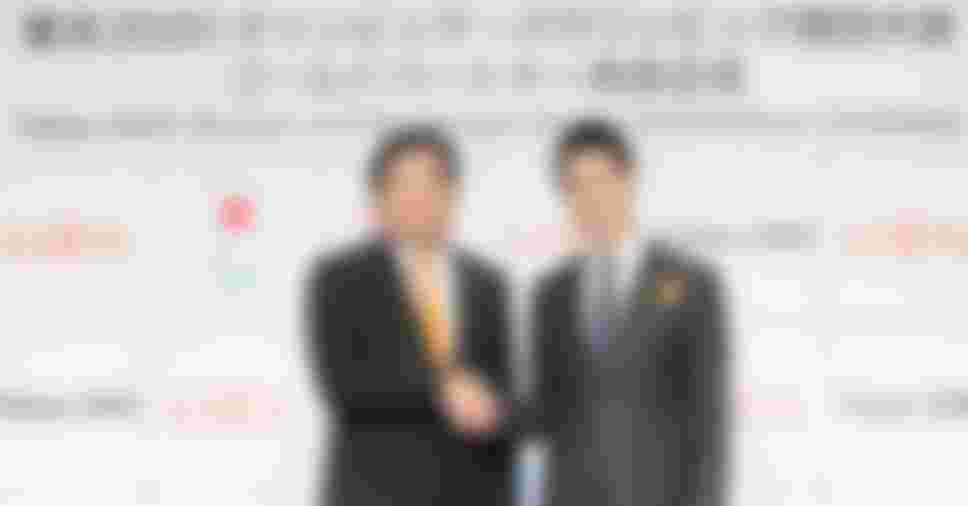 The Tokyo 2020 Organising Committee today welcomed LIXIL Corporation (LIXIL) as a Tokyo 2020 Gold Partner, the highest domestic tier of the Tokyo 2020 Sponsorship Programme.
LIXIL has been attributed the category "Building Components & Bathroom and Kitchen Fixtures." Its addition brings the total number of Tokyo 2020 Partners to 22, including 15 Gold Partners.
Tokyo 2020 President Yoshiro Mori welcomed the new appointment, "With its extensive range of water, housing, building and kitchen technologies that contribute to the enrichment of living environments and lifestyles, it gives me great pleasure to welcome LIXIL Corporation as a Tokyo 2020 Gold Partner. We look forward to LIXIL providing living environments with enhanced comfort to the athletes, officials and all involved in the Tokyo 2020 Games and to people throughout Japan."
Yoshiaki Fujimori, President and CEO of LIXIL Corporation:, added: "We are very proud to reach an agreement with the Tokyo Organising Committee of the Olympic and Paralympic Games to become the first ever Tokyo 2020 Gold Partner in the Building Components & Bathroom and Kitchen Fixtures category. In line with our corporate philosophy of improving people's comfort and lifestyles, LIXIL has long been a supporter of sports which promote a healthy and prosperous society. With our innovation, the technology portfolio we have built up and the spirit of creating products and services that make a real difference to people's lives, LIXIL hopes to contribute to the success of the Tokyo 2020 Olympic and Paralympic Games as a comprehensive living and housing solutions company."
About the Tokyo 2020 Sponsorship Programme: The Olympic sponsor programme is divided into four separate categories, with the IOC's The Olympic Partner (TOP) programme constituting the very highest level of Olympic sponsorship. The Worldwide TOP Partners who support the Tokyo 2020 Olympic Games are Coca-Cola, Atos, Bridgestone, Dow, GE, McDonald's, Omega, Panasonic, Procter and Gamble, Samsung, Toyota and Visa.
The three remaining categories are designated for domestic sponsors. The highest domestic tier comprises Gold Partners, the second tier consists of Official Partners and the third tier is made up of Official Supporters. Domestic sponsors will also be core components of Tokyo 2020's Marketing Programme, and until 2020 they will be indispensable partners both for the successful delivery of the 2020 Olympic and Paralympic Games and as partners of the Japanese national Olympic and Paralympic teams. Accordingly, they will be accorded the rights to use Olympic and Paralympic designations and imagery including emblems, mascots and slogans. In collaboration with all sponsors who take part in the Marketing Programme, the Tokyo 2020 Organising Committee will work to contribute to a brighter tomorrow for both Japan and the world.
Please click the following link to learn more about the rights granted to the Tokyo 2020 Games' Sponsors: https://tokyo2020.org/en/organising-committee/marketing/sponsorship/index.html
About LIXIL: Headquartered in Tokyo and employing over 80,000 people worldwide, LIXIL Corporation is a global leader in housing and building materials, products and services. LIXIL brings together technology, quality, design and sustainability to enhance people's lives around the world. Drawing on a heritage of over 100 years of technological innovation, LIXIL operates four core technology businesses, LIXIL Water Technology (brands include LIXIL and INAX), LIXIL Housing Technology (including Tostem, Shinnikkei, and TOEX brands), LIXIL Building Technology and LIXIL Kitchen Technology.
LIXIL official website: http://global.lixil.co.jp/
Please click here to see all the sponsors.