ANA and JAL Become Tokyo 2020's First Official Partners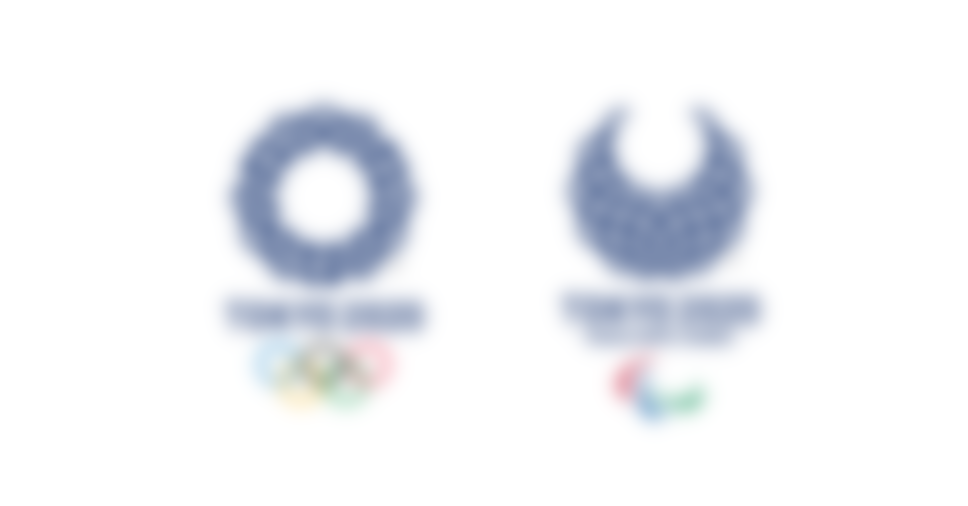 The Tokyo 2020 Organising Committee today welcomed All Nippon Airways Co., Ltd. (ANA) and Japan Airlines Co., Ltd. (JAL) as the first Tokyo 2020 Official Partners, the second domestic tier of Tokyo 2020 Sponsorship Programme.
The two companies have been jointly attributed the category "Passenger air transportation services." Their addition brings the total number of Tokyo 2020 Partners to 15, including 13 Gold Partners.
Tokyo 2020 President Yoshiro Mori welcomed the new appointments, "Today, Tokyo 2020 concluded Official Partner contracts with All Nippon Airways Co., Ltd. and Japan Airlines Co., Ltd., two of Japan's leading airlines. Following on from our selection of two companies in the Banking category, we are delighted to welcome ANA and JAL as Official Partners in the single category of "Passenger air transportation services," which will further serve to build a Japan-wide momentum ahead of the 2020 Games."
"ANA is extremely proud to become a Tokyo 2020 Official Partner. We look forward to being able to contribute to the success of the Tokyo 2020 Olympic and Paralympics Games, and to supporting Japan's national Olympic and Paralympic teams," said Osamu Shinobe, President and CEO of ANA. "We believe that sport provides people with dreams, hope, and encouragement. It also contributes to world peace, and this is the reason we have been enthusiastically supporting various athletes and sport committees. Our corporate mission statement is, "help to fulfill the hopes and dreams of an interconnected world," and this is in full alignment with the three core concepts of Tokyo 2020's Games' Vision, "Achieving Personal Best," "Unity in Diversity" and "Connecting to Tomorrow." ANA plays an important role in the field of air transportation as part of the Tokyo 2020 Olympic and Paralympic Games, and we will strive to maintain the strong foundation of security and trust that we have established over the years. We will include all employees and senior management personnel as members of our Team ANA. Together, our team will work towards achieving the aims of our mission by expanding our network and improving the quality of our services, not just as a means of transportation for Japan's national Olympic and Paralympic teams but also as a gateway to Japan."
Yoshiharu Ueki, Representative Director and President of JAL, commented: "Ever since the Tokyo Olympic Games in 1964, JAL has supported Japan's national teams - who continuously inspire us in the global sports arena such as the Olympic and Paralympic games, by providing safe and comfortable air transportation. As an Official Partner of the Tokyo 2020 Olympic and Paralympic Games, we will use our experience to the maximum to support them and promote the advancement of sports through activities to develop and provide backup to young athletes. Just as the previous Tokyo Olympic Games helped to form the foundations for Japan's present growth, we will do our utmost to make the Tokyo 2020 Games the driving force behind Japan's new growth in the next 50 years."
About the Tokyo 2020 Sponsorship Programme: The Olympic sponsor programme is divided into four separate categories, with the IOC's The Olympic Partner (TOP) programme constituting the very highest level of Olympic sponsorship. The Worldwide TOP Partners who support the Tokyo 2020 Olympic Games are Coca-Cola, Atos, Bridgestone, Dow, GE, McDonald's, Omega, Panasonic, Procter and Gamble, Samsung, Toyota and Visa.
The three remaining categories are designated for domestic sponsors. The highest domestic tier comprises Gold Partners, the second tier consists of Official Partners and the third tier is made up of Official Supporters. Domestic sponsors will also be core components of Tokyo 2020's Marketing Programme, and until 2020 they will be indispensable partners both for the successful delivery of the 2020 Olympic and Paralympic Games and as partners of the Japanese national Olympic and Paralympic teams. Accordingly, they will be accorded the rights to use Olympic and Paralympic designations and imagery including emblems, mascots and slogans. In collaboration with all sponsors who take part in the Marketing Programme, the Tokyo 2020 Organising Committee will work to contribute to a brighter tomorrow for both Japan and the world.
Please click the following link to learn more about the rights granted to the Tokyo 2020 Games' Sponsors: https://tokyo2020.org/en/organising-committee/marketing/sponsorship/index.html
About ANA:
ANA, a member of Star Alliance, is the largest airline in Japan by revenues and passenger numbers. Founded in 1952, ANA flies today on 72 international routes and 113 domestic routes with a fleet of about 240 aircraft. In 2014, it carried 47 million passengers and generated revenues of 1.7 trillion Japanese yen.
ANA official website: http://www.ana.co.jp/asw/index.jsp?type=de
About JAL:
Founded in 1951, JAL was the first Japanese airline to launch scheduled international flights in 1954. JAL transported the Olympic flame from Athens to Okinawa for the Tokyo 1964 Olympics. The company aims to become the world's most valued and preferred airline by offering the finest service through 'omotenashi' (Japanese-style hospitality), which only a Japanese airline can deliver, grounded in the JAL brand values "Tradition, Innovation and the Spirit of Japan."
JAL official website: http://www.jal.com/en/