Mariana Arceo: The wonder woman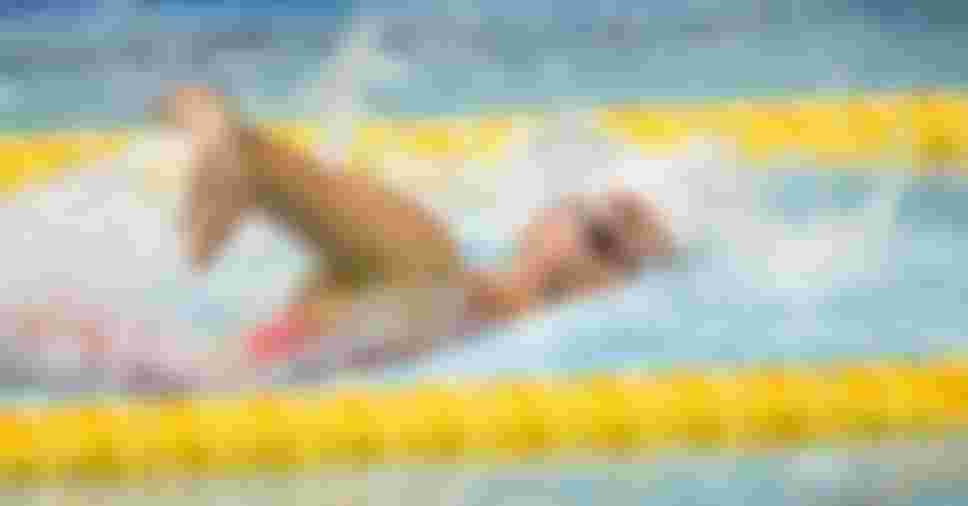 The Mexican pentathlete talks to Tokyo 2020 after recovering from COVID-19 and going back to training at home
At the beginning of March, Mexican Mariana Arceo landed front-page news for something she would never have imagined.
The pentathlete was one of the first elite athletes to become ill due to COVID-19 while she was in Spain training for next summer's competitions. The situation forced her to return to Mexico, where she was admitted to the National Institute of Respiratory Diseases with pneumonia.
"I didn't listen to my body in time. I was training for my first Olympics and I took it to the extreme, so I didn't know how to detect I was ill until until my body was already in very serious condition," she recalls.
Luckily, after the initial scare and with the help of doctors, the 26-year-old recovered and, finally, in late March, was able to leave the hospital after spending a few weeks in isolation,
Obviously, her short-term goals have changed, but once she learnt that the Olympic Games would be held next year, the athlete returned to her home, where she now trains everyday to get back to her best shape to be ready for Tokyo.
"Everything changed, my training changed, the year changed, but the goal still stands, it is the Olympic Games and no matter what modifications have to be made, the objective is the same," she says with a big smile.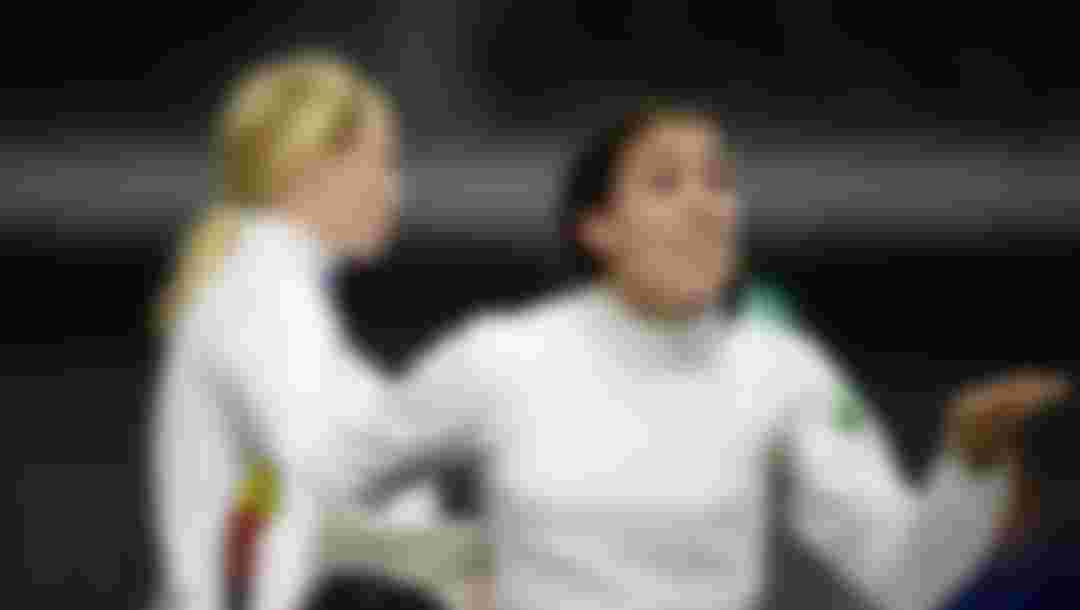 A successful year
Without a doubt, 2019 was the best year for Arceo, who has been competing at the highest level for the last 12 years, winning gold in the Women's Relay at the UIPM 2019 Pentathlon World Championships in Budapest. And then, she won gold at the Pan American Games in Lima, where she secured her ticket to Tokyo 2020.
Her qualification for the Olympic Games was a very exciting moment for the athlete who had always wanted to promote modern pentathlon in her home country. Her sport is one of the most demanding events since it mixes five very different disciplines: fencing, swimming, equestrian, shooting and running.
"One of my challenges is that many people get to know my sport. I am very present on social networks and in the media and I try to invite the media to talk about pentathlon because it is a very beautiful sport. There are many sports that are very beautiful and are not known. As an athlete, I always invite other teammates to speak out more, to share their discipline more and to become more imbued in other areas of society," she points out.
A different beginning
Even from a young age, Arceo had always been good at sports, but it was not modern pentathlon that she chose to stand out in. Her goal was to become a gymnast. But at the age of 12, her father opened up and told her that she had no talent for the sport.
"Obviously, at the time, I didn't like that at all, but deep down, he was right. I didn't have the right conditions to compete," she commented.
"At 13, my father took me to private swimming classes, but someone who was looking for talents for pentathlon saw me and told me about the sport. I was very interested because they told me I was going to see horses, pistols, that I could run, swim… it was something that only wonder woman can do, right?" she laughed.
At that time, Arceo considered herself a good swimmer and runner. She had a little bit of experience riding because her family owned horses.
"Although, I used to ride horses bareback and go to the hill, I had never jumped or ride on a chair," she says.
In fencing and shooting, she had to start from scratch but she was determined to become the best. It was challenging but she made it possible.
Now, with more than a decade as a professional pentathlete on her back, she considers herself a complete athlete.
"I think I have a lot of fencing skills. I am always on the upper part of the board and I really enjoy it. Swimming and running are also very easy for me. The only thing that sometimes I don't control well is shooting. With the time until the Olympics, I want to polish that part," she said sincerely.
I know I have 12 years competing, but I never stop learning. The competitors are training just like me, so I need to polish those details.
A foundation for the future
Despite her youth and still having many years left competing at the highest level, Arceo thinks about the future and has long been working on a great project: the construction of a sports complex in Jalisco, the state she was born, through her foundation.
"I created the Fundación Mariana Arceo A.C. with the main goal of bringing sport to areas of our country that do not have sports infrastructure or possibilities," she explains.
"Another one of our commitments was to hold events so that more people have the chance to get to know the different sports that take place in the country at an amateur and professional level, promoting all disciplines."
The most ambitious plan of its foundation is this complex that will be built in San Ignacio Cerro Gordo, a small municipality one hour from Guadalajara, the state's capital. It will be on a 10 hectare block that was given to her. The sports centre will have a multi-purpose gym, a semi-Olympic pool and a running track.
Arceo hopes that everything will be ready in four years.
Her foundation has also allowed her to help those affected by COVID-19, especially Mexican health personnel.
Originally conceived as a means of raising money for sports development, Arceo is now using her foundation to channel donations towards the fight against COVID-19.
"When I went through COVID, I realised the deficiencies in the health sector. I experienced deficiencies in the hospital. I was there and nobody was prepared to face an emergency of such magnitude; this is how the idea of starting a project to help came up."
"Up to now the foundation has collected a total of $20,000 MXN in donations. In terms of equipment, we received 50,000 face masks which is equivalent to $2.5m (€90,000; $100,000 US)".
All for Mexico
In the coming months, Arceo will combine the work of her foundation with training for next year's Olympic Games, something that makes her even more excited after thinking just a few weeks ago that the dream of an Olympic debut almost unravelled.
"Since I was a little girl I have seen images of the Olympic Games, of athletes who fell and stand up, who showed the whole world that they could do it and get people excited. I dream that, at some point, I can be that person who gives goosebumps to others and motivates you that, if you fall, you stand up."
For now, she will continue her training at home until the situation improves in Mexico and she can travel and compete again. But the pentathlete looks forward to the next year more excited than ever.
"I really want to be my best. This part of my life made me mature a lot and I know that whatever happens in the Olympic Games, I will enjoy it very much. I am going to have fun and if I can bring joy to Mexico and make history, I would be the happiest," she concludes enthusiastically.