Mandy Marquardt: The Olympic hopeful redefining diabetes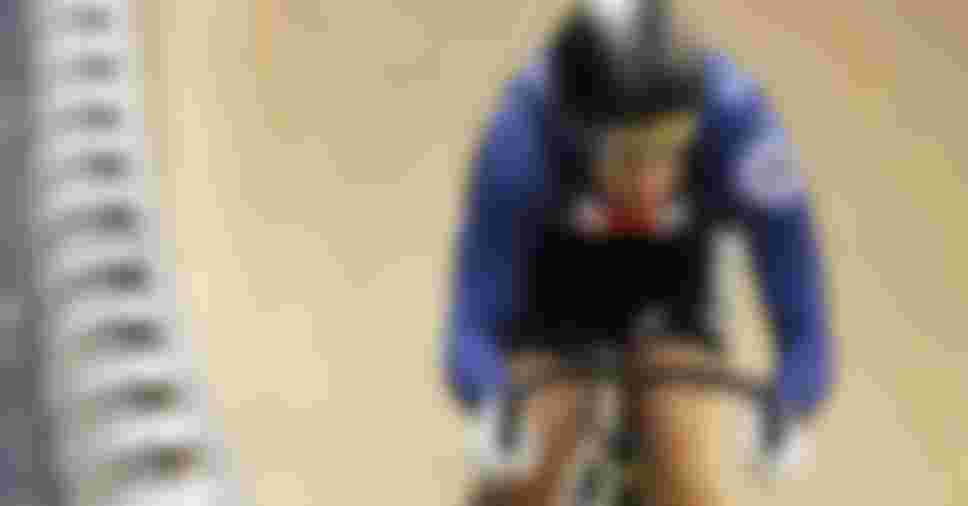 The 18-time National Champion and two-time American record holder spoke exclusively to Tokyo 2020 about cycling, the Olympics and how she's helping to redefine what's possible as an athlete with type 1 diabetes. 
"There are so many moving parts to this. But the bike kept me grounded."
There's a theme that Mandy Marquardt keeps returning to throughout her interview with Tokyo 2020: the idea of the bicycle keeping her grounded.
As if without it life might get away from her.
Twelve years ago, as an aspiring cyclist living in Mannheim, Germany, it must have felt like the rug had been pulled out from under her feet, as a routine blood test turned her world upside down.
"I had elevated blood sugar levels and we went straight to the hospital and I ended up being there for two weeks," explained Marquardt.
The cyclist, who had shown no symptoms prior to that, was diagnosed with type 1 diabetes.
Marquardt spent the next two weeks in hospital, as doctors ran a series of tests to define the extent of her illness.
"They did all this testing to make sure all my organs were still functioning," said Marquardt, who was 16-years-old at the time.
And then she got the news that would break any athlete's heart.
"I met one doctor who was overseeing most of the doctors and he told me that I would never be able to compete at a high level in my sport again," she remembered.
"And that was devastating, because I knew the bike was always my happy place."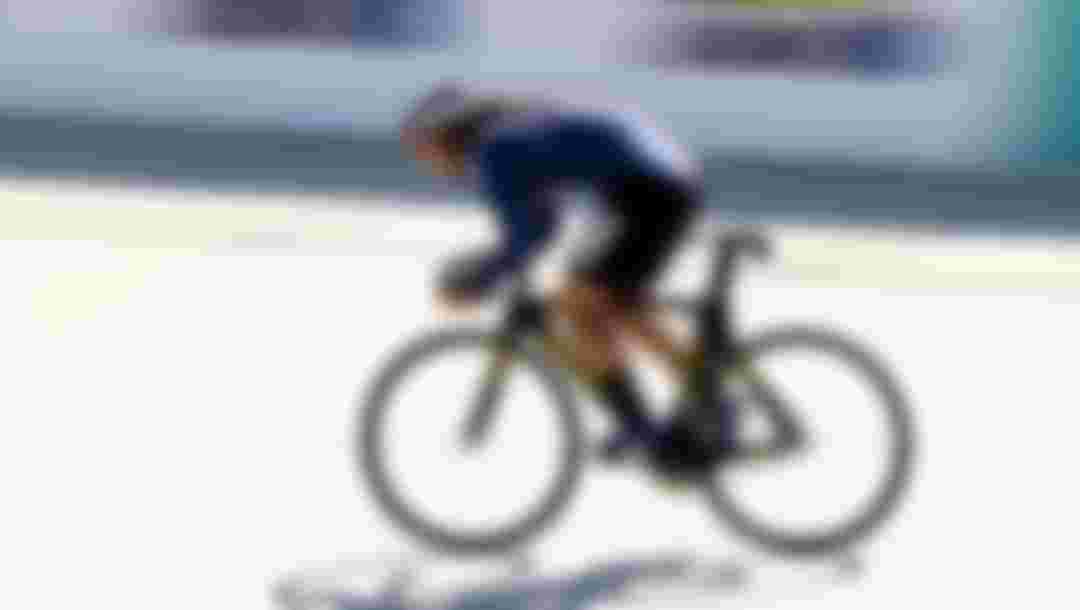 The first bronze medal
Marquardt began cycling at age 10, having first been attracted to other sports, including tennis and triathlon.
"I wanted to try triathlons. I was about 10, so the velodrome was a safe place for me to learn how to ride. I was really young, so my parents took me there."
"And I just fell in love with the sport. It was just such an adrenaline rush.
"I competed at my first nationals in Texas, so my parents drove our car all the way from Florida to Texas.
"So it was just unique compared to all the other sports that I did.
"I was just hooked."
For the next four years Marquardt honed her skills in Florida, before moving to Mannheim in Germany at age 14 after her parents separated. Upon arriving in Europe, she continued her education on an army base at the Mannheim American High School.
"Well, there my life pretty much changed."
"When I was living in Germany, you have to ride for a state to compete at nationals," Marquardt explained. "So I'd just moved there, competed at a state event and I made the team."
The state team then went on to compete at the junior national championships, and even though Marquardt was an endurance athlete at the time, she competed in a sprint event.
"I won a bronze medal in the 500m time trial, in the junior event, and that was pretty eye opening. I was like 'wow, this is cool' as it's pretty much a sprint event."
Little did she know at the time, but that bronze medal-winning ride would set her on the road to success following her diagnosis with diabetes.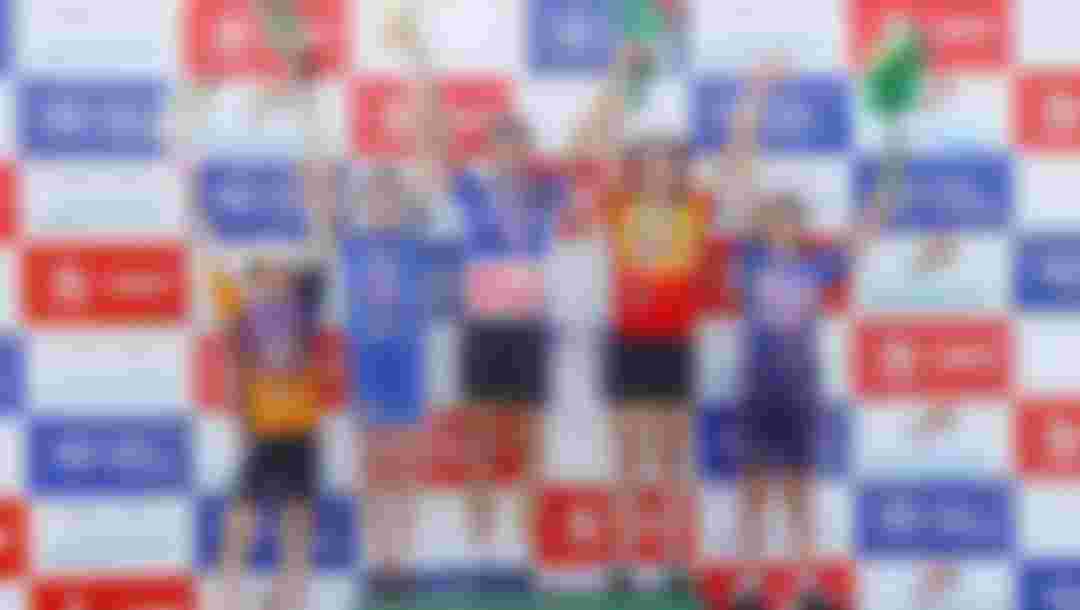 Back on the bike
Lying in a hospital bed in Mannheim, Marquardt felt isolated.
"I didn't really know any other athletes with diabetes. So that was really challenging, because I didn't really have anyone to look up to and say 'wow, they're doing it, I can do it, too'."
But, with encouragement from her father, she made the decision to return to cycling. And little by little - despite the prediction of her doctor - Marquardt began the long journey back to elite level competition.
In many ways it was a step into the unknown.
"I was just really learning a lot that goes into living with diabetes and trying to learn to race with it again. But just knowing that my passion was with the bike."
"I was like, 'I'm just going to get back on my bike and start training again because exercise is great for managing my diabetes'."
The second bronze medal
There is no exact science to managing diabetes. Every day can present its own challenges, with variables such as nutrition, travel and stress having an effect on a person's blood sugar levels. And for an elite cyclist these challenges can be even more magnified.
"People have asked me: 'Do you just keep your blood sugars perfectly? You have insulin and you have a continuous glucose monitor'. And I'm like, 'Try keeping exactly to a 70mph speed limit in a car, without putting it on cruise control'. It's kind of impossible."
But after a while, Marquardt started competing again, learning as she went along what worked for her in terms of nutrition and how to maximise her performance while managing her blood sugars.
It wasn't all plain sailing.
"I went through a little denial phase, too, where I went to a competition a few months after my diagnosis and didn't take my insulin with me, and didn't feel so good," said Marquardt.
"I let my team down. And that was pretty much a big turning point that it's not just about me, but it's also my health."
Finally, after months of training and learning about her condition, it was the time for the German nationals again. And once again Marquardt was competing in the 500m time trial, the same event she had won bronze in a year earlier.
"I was bronze again. In the same event!" Marquardt explained.
"So, without diabetes and then with diabetes. Same event, bronze. And that was pretty much like, 'Wow, I can actually do this'. I mean things are a lot harder, but it's definitely possible."
"So that was pretty much a turning point for me."
Finding her circle
During her senior year, Marquardt moved back to Florida. It was there that she discovered a community that would change her life.
"I was looking for a cycling team and there was a team called Team Type 1. And most of the athletes had diabetes. And that was incredible, because I was like: 'What, there's a team of cyclists with diabetes, too?'"
For the first time, Marquardt had found a group of athletes who shared her experience and understood the daily challenges that went along with competing with diabetes.
Team Type 1 has since been renamed Team Novo Nordisk and the cyclists compete around the world, while advocating for people affected by diabetes. The men's team race in the International Cycling Union (UCI) ProSeries, with a stated aim of competing in the Tour de France.
"It's like a family…We really built a family. We have an amazing sponsor and we have a lot of people behind us, about 8 million people follow Team Novo Nordisk, it's one of the largest followings in diabetes and cycling."
"I've learned so much too because we're all athletes with Type 1. Our directors, management, we all understand that it's a process. Every year we set goals. I have set goals and they've been so supportive."
Marquardt is currently the only track cyclist on the team, but being part of this unique group has brought out her strengths - not only as an athlete, but also as an ambassador for people affected by diabetes.
"We've built a platform to really give people that hope and see what's possible with diabetes. I've been able to share my story, which was really difficult in the beginning, just to talk about my diagnosis."
"I was so young when I was diagnosed, so there was a huge turning point there. It's just the bike has ignited this passion, it's more than just a bike, it's a platform for me.
"Of course I go out there and want to win and have the best results possible and make my country proud and my team, but also knowing that I'm using this platform to show more people what's possible with diabetes just amplifies that for me."
The long road to Tokyo
Over the past few years Marquardt has transformed herself from an endurance cyclist into one of the best sprinters in the world. It's a process of development that took a long time to get right.
"It's taken years to build that sprint form."
"I did my first world cup in 2014 and that was so hard. I was like, I am qualifying pretty much on the bottom.
"And it's just been a process, it's just learning to have that consistency. Learning how to race with my diabetes," she said.
With Tokyo approaching, Marquardt had finally discovered that consistency, rising to 12th in the UCI World Sprint World Ranking following top 10 finishes during the 2019/2020 UCI Track World Cup season, including a fourth place in Belarus.
On a national level she is out in a league of her own, placing first in sprint, keirin and the 500m time trial at the US National Championships.
But in March this year, the COVID-19 pandemic caused the postponement of the Olympics until 2021. And while the announcement hit Marquardt hard, she found strength and positivity in a familiar place.
"I kind of look back on it and, maybe it sounds like a cliché, but diabetes has really taught me a lot. I've been set back by it, too, and sometimes in racing I didn't get the results that I wanted and you've just got to keep training," she said about the postponement.
"Of course, this decision was the best decision for all athletes."
And as for next year's Games, Marquardt's focus remains 100 per cent the same:
"I just know that Tokyo now is the goal. A new goal. But my goals currently have not changed. It's just a new date."
Redefining diabetes
There's little doubt that Marquardt has changed perceptions of what is possible for an athlete with diabetes. And a big part of that change has been turning what is often perceived as a weakness, into a strength.
"I don't know when I look back on it, would I have been a better cyclist without diabetes? Maybe, but it's really shaped me to be more resilient and proud of myself in different ways."
From being told that she would never compete at an elite level again, Marquardt is on the cusp of what medical professionals thought impossible: Olympic qualification.
And even though Tokyo will not be the same Olympics that were planned to begin in July 2020, Marquardt is convinced the change will be a positive one.
"It will just be different in Tokyo 2021. But in a good way, because so much has changed and so much has changed athletes, too."
"It's a year that challenges us in so many ways.
"It's similar to diabetes in a way. I didn't know if I was going to keep cycling back then, and the bike has just kept me grounded.
"To overcome that adversity and all these challenges, it makes us better athletes, and better people."