Live sport resumes: Which sports have gone back?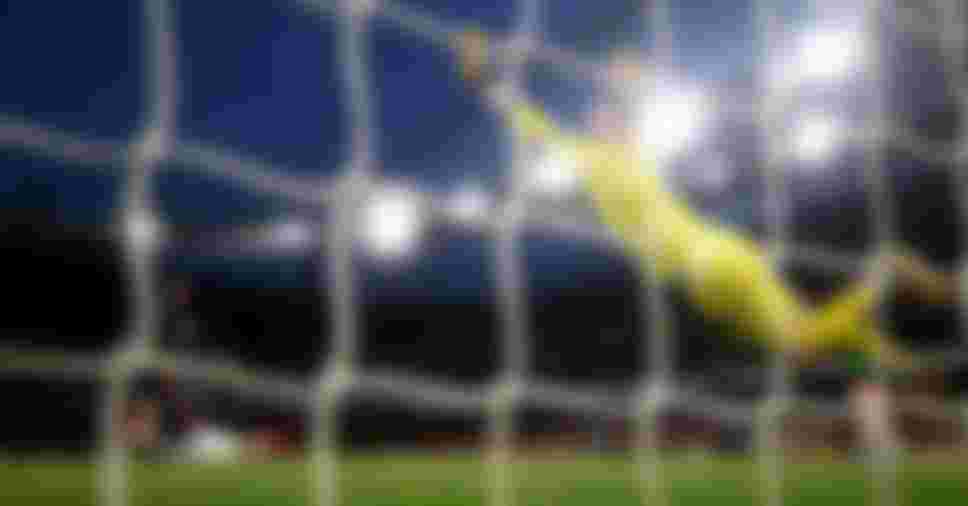 The COVID-19 pandemic tore through the sporting calendar, but follow our rolling blog to see which events are gradually returning to action
Several countries around the world have begun making tentative steps to relax social distancing rules with athletes returning to training complexes and leagues kick-starting.
Although, it's too soon for many athletes and competitions to return to action, you can follow our rolling updates to keep informed of sports that have been given the green light to proceed:
May 28
English Premier League 'Project Restart'
Top-tier English football is set to return on 17 June - 100 days after the league was postponed - provided that all safety requirements are in place. All games will take place behind closed doors.
The 2019/20 season came to a halt in mid-March with 92 games left to play. Liverpool are currently sitting 25-points clear at top of the table as they hunt for their first EPL title.
Planned kick-off times in the UK for live matches will also differ from the traditional times.
Football to return in Italy
Italy's Minister of Sport Vincenzo Spadafora has announced that the Serie A will resume on 20 June.
"The return of football represents a message of hope for the entire country," said FIGC President Gabriele Gravina said.
Women's Bundesliga returns
After the return of men's football, the women's top flight action will resume on Friday 29 May with defending champions Wolfsburg taking on Koln, while Frankfurt will face Sand.
There will be six matchdays played plus a further two additional rearranged fixtures. The final round of matches is planned for 28 June.
Strict hygiene guidelines and continuous testing and monitoring are among the measures being taken.
The Women's DFB Cup will resume with quarter-final fixtures to be schedule for 2/3 June. Semi-finals are set to take place on 10/11 June and the final in Cologne on 4 July.
May 27
National Women's Soccer League announces new tournament
The National Women's Soccer League have announced the 2020 NWSL Challenge Cup will kick off on 27 June 2020 without spectators.
The 25-game tournament will be hosted by Utah Royals FC owner Dell Loy Hansen, who will accommodate all housing, training, and competition needs for all nine teams in a 'NWSL Village'.
Women's Olympic Asian qualifier re-scheduled
The People's Republic of China and Republic of Korea are set to contest Asia's final spot in the Women's 2020 Tokyo Olympic Football Tournament over two legs to be held on 19 and 24 February, 2021.
May 25
Baseball to resume in Japan
Japan's professional baseball season will begin on June 19, following a three-month postponement caused by the coronavirus.
Nippon Professional Baseball commissioner Atsushi Saito said only 120 of the original 143 games will be played.
The games, all to be played behind closed doors, will be the first professional sports events to be held in Japan since the government declared a state of emergency in April.
This year's All-Star games and interleague matches have already been cancelled, and no decision has yet been made on whether to hold the Climax Series playoffs.
May 22
Badminton to restart in Chinese Taipei
The badminton circuit will restart in Chinese Taipei in September, the Badminton World Federation have announced. A total of 16 tournaments are set to be played, building up to the World Tour Finals in Guangzhou, southern China which start on December 16.
May 21
Athletics in Zimbabwe one of four sports to resume
Athletics will once again be on the agenda in Zimbabwe, with the sport allowed to resume between the hours of 8 am and 4.30 pm. In order to limit possible exposure to COVID-19, all competitors will be tested for the coronavirus and a maximum of 50 spectators will be allowed at each event.
May 17
Russian Premier League to begin in June
The Russian Premier League season is set to resume on 21 June. The announcement came after a meeting of the Executive Committee of the Russian football association, with the final eight rounds of matches to be played between 21 June and 22 July. All games are scheduled to be played behind closed doors.
May 13
Football gets restart date in Portugal
Football in Portugal will resume on 4 June following the suspension of the Primeira Liga due to COVID-19 on 12 March.
The league issued a statement, saying: "We wish to guarantee stadiums are rigorously inspected and the professionals are tested. June 4 is the date when the 25th round of matches of Liga Portugal can resume."
When the league begins again, Porto will resume the season at the top of the league, only one point ahead of their long-time rivals Benfica.
May 13:
Golf season to resume in South Korea with KLPGA Championship
The Korean LPGA Tour will resume on 14 May with the KLPGA Championship. The four-day tournament will be played at the Lakewood Country Club in Yanju.
In all, 150 golfers will compete, with no spectators present and players required to follow strict social distancing rules throughout the tournament.
To assist struggling golf professionals, all 150 players will receive prize money according to their rankings.
Although defending Olympic champion Inbee Park and current world no.1 Jinyoung Ko will not participate in the tournament,  world no.3 Sung Hyun Park, no. 6 Sei Young Kim and no. 10 Jeongeun Lee are all in line to take part.
May 12:
Diamond League and Continental Tour Gold meetings to resume
World Athletics has announced its rescheduled calendar for the Diamond League and Continental Tour Gold meetings. 
The meetings will be held in a one-day format from August until October, 2020, starting on 11 August with the Paavo Nurmi Games in Turku, Finland. The first Diamond League meeting will be held in Monaco on 14 August, 2020. 
The World Indoor Championships, which were initially scheduled for 13-15 March, 2020, will be held in Nanjing, China, on 19-21 March, 2021. 
World Athletics President Sebastian Coe had this to say about the rescheduled calendar: "As we have worked through the challenges posed by the pandemic and the disruption it has caused to our sport, as well as the wider community, our first priority was the health and safety of our athletes. And the next priority has been to find a way to get our professional athletes back into international competition this year as their incomes rely on this."
2020 World Athletics Meetings agenda*
August
11 Turku – Continental Tour Gold
14 Monaco – Diamond League
16 Gateshead – Diamond League
20 Szekesfehervar – Continental Tour Gold
23 Stockholm – Diamond League
September
2 Lausanne – Diamond League
4 Brussels – Diamond League
6 Paris (tbc) – Diamond League
6 Silesia – Continental Tour Gold
8 Ostrava – Continental Tour Gold
15 Zagreb – Continental Tour Gold
17 Rome/Naples – Diamond League
19 Shanghai – Diamond League
26 Nairobi – Continental Tour Gold
October
4 Eugene – Diamond League
9 Doha – Diamond League
17 World Athletics Half Marathon Championships
17 China (venue TBA) – Diamond League
*Dates subject to change
May 7:
National-level competitions set to resume across Finland from 7 June
Athletics will soon return to Finland after being suspended following the country's state of emergency on 16 March.
In adherence to government guidelines, meets will be smaller than usual and only 50 people will be allowed access on to a field at the same time. Competitors have also been instructed to keep their distance from fellow athletes and officials.
All eyes will be on Lahti where national steeplechase champion and 2017 World University bronze medallist Topi Raitanen will compete in the 3,000m.
German football league to restart on 16 May
The German football league season will resume on 16 May, with most of the attention focussed on the top-flight Bundesliga and the Revierderby between Borussia Dortmund and Schalke 04 at Westfalonstadion.
Players will be tested at least once a week and although fans are banned from attending matches, a maximum of 300 people will be allowed into each stadium on matchdays.
Other top-flight matches include RB Leipzig v Freiburg, Frankfurt v Borussia Monchengladbach, Werder Bremen v Bayer Leverkusen and Union Berlin v Bayern Munich.
May 5:
Rowing set to resume in Romania on 15 May
Members of the national rowing team have been training at home for the past two months but they'll be able to return to action at the country's Snagov National Sports Complex from 15 May.
Rowing was the most successful discipline for Romania in international competitions in 2019 with the national team securing 13 gold, nine silver and eight bronze medals, but plans for the 2020 season came to a shuddering halt when a nationwide state of emergency was enforced on 16 March.
The president of the Romanian Rowing Federation, Elisabeta Lipa, told reporters: "We have before us three European Championships in different categories, scheduled for the autumn of this year.
"That's why it's crucial to start training again. You can't train at home like you do when you are part of a team. You need a strict schedule, teammates around you and a goal to fight for."
April 27:
Athletics given go-ahead to resume in Czech Republic on 1 June
Small meets are scheduled to take place across the Czech Republic on 1 June, but the main focus will be on the Sletiste stadium in Kladno and the country's stars who'll take to the field: Barbora Spotakova will face Nikola Ogrodnikova in javelin and Tomas Stanek is up against Ladislav Prasil in shot put.
On the track, the Men's hotly-anticipated 300m will see multiple indoor champion Pavel Maslak compete against Jan Tesar, Patrik Sorm and Michal Desensky, as well as Matej Krsek and 200m specialist Jan Jirka.
You can follow live updates of the event under the hashtag #SpoluNaStartu (Together At The Start).
April 24:
Football season set to start in South Korea on 8 May
The K League season finally kicks-off on 8 May with players prohibited from talking to teammates, opponents or referees whilst on the field. Players are also banned from shaking hands, must keep their distance walking onto the pitch and will have their own designated water bottles to minimise the spread of germs.
The 12-team league, which was due to start on February 29, will have a reduced number of fixtures this season – each team will play 27 games instead of 38 – and the season will count as long as teams play at least 22 matches.
"Live football is really rare these days," Kwon Oh-gap, the president of the K-League told the Guardian. "It is a great opportunity to let the world know about Asia's top league.
"We hope fans will forget about the virus when they watch the K-League."
April 21:
Baseball to restart in South Korea on 5 May with strict measures
Baseball will make its highly anticipated return to action on 5 May with the Korean Baseball Organisation (KBO) implementing strict safety measures for players, coaches and officials.
Although fans are banned from attending matches for the foreseeable future, some clubs have been busy covering their stands with large banners of supporters wearing club hats and protective masks in preparation for the big day.
Teams have been allowed to expand their rosters from 28 to 33 players in 54 games this season, up from the usual 26, and the KBO hope the 144-game season continues without further interruption but insist a further three-week suspension will take place if any member of any team tests positive for the virus.