Live pole vaulting to make its debut on the silver screen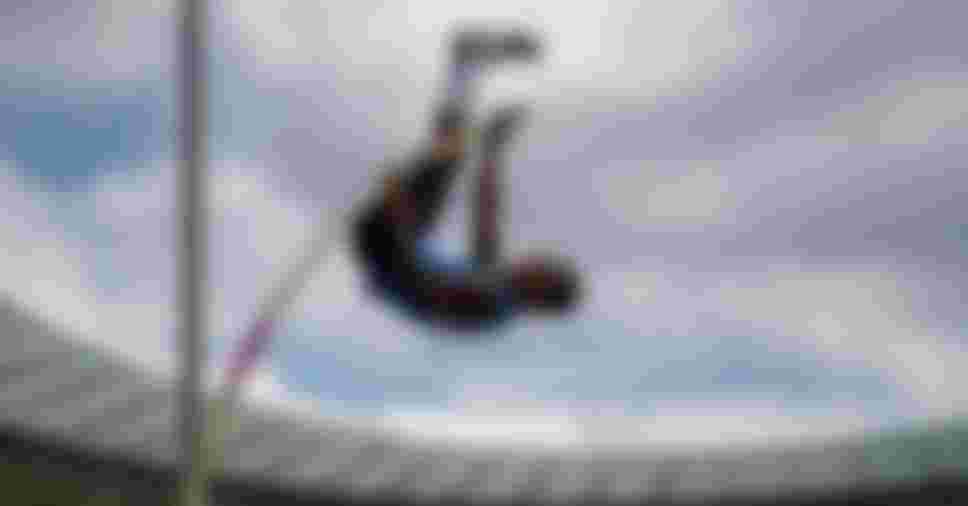 For pole vault fans, the wait to see a sporting event live may soon be over, as German organisers design a creative way for spectators to watch their favourite vaulters compete.
While live sport is making its long-awaited return in Germany this month, the question of how fans can watch it remains a difficult one to answer.
But luckily for Germany's pole vault fans, some creative minds have come up with a novel solution: holding an event in a drive-in cinema.
On 12 June, Germany's top vaulters, Raphael Holzdeppe, Bo Kanda Lita Baehre and Torben Blech will take centre stage in the 'Flight Night' pole vaulting event, held at the Autokino Dusseldorf cinema.
Grab the popcorn
Fans will have the choice between watching the action live or on the big screen - all from the comfort and safety of their cars. Event organisers will be on hand to ensure all health and social distancing protocols are adhered to.
"By staging a pole vault in the drive-in cinema, we can quench the thirst for a top-class sporting event in front of an audience and at the same time ensure compliance with the Corona Protection Ordinance. When the athletes take off in the spotlight late in the evening, it becomes a spectacular event for the spectators that has never been seen before," said Lars Wismer, the event's Sports Director.
European U23 champion Bo Kanda Lita Baehre was excited about the prospect of competing again.
"Finally! I am very much looking forward to the first showdown after the lockdown… I don't think a pole vaulter ever jumped in a drive-in cinema," the vaulter told European Athletics.
Pole vault takes centre stage 
This is not the first time that pole vault has been in the spotlight this month. World record holder Mondo Duplantis shared the spoils with Olympic champion Renaud Lavillenie in their 'Ultimate Garden Clash' jump-off. The event saw both athletes clear a height of five metres 36 times in 30 minutes, on pole vault courses erected in their gardens.
A second version of the Ultimate Garden Clash took place on 16 May, with Olympic champion Katerina Stefanidi triumphing against the USA's Katie Nageotte and Canada's Alysha Newman by recording 34 4 metre vaults in 30 minutes.