Kirani James: Back on track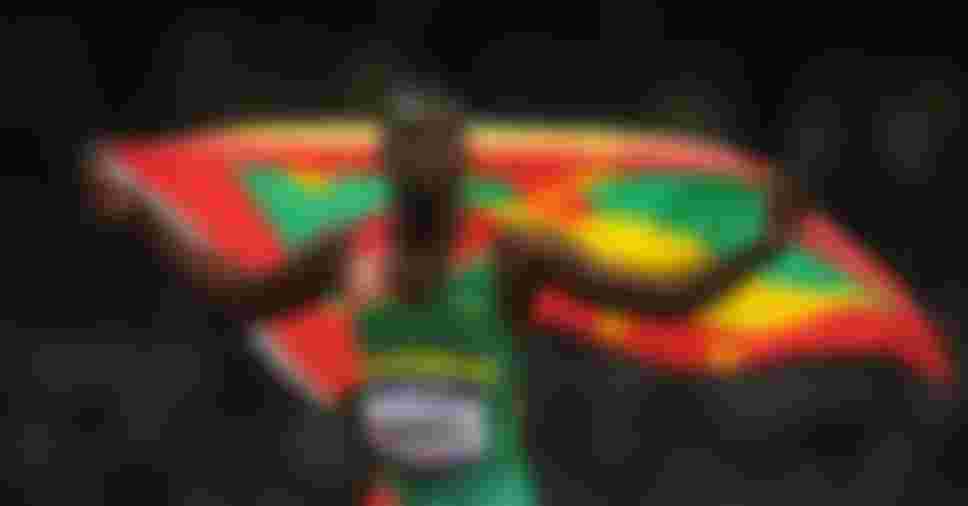 The Olympic 400-metre gold medallist's career is back on course after his recovery from Graves disease. And with another year to go until Tokyo 2020, he's taking inspiration from Gail Devers, whose comeback from the same condition ended with 3 Olympic gold medals.
Small island. Big dreams.
Kirani James is a living legend in his home country, Grenada, the small Caribbean island with a population of a little over 100,000.
James is their first and only Olympic medallist. Not only that, he achieved the feat twice, with gold at London 2012 and silver at Rio 2016.
Growing up, Kirani James was a prodigious talent, earning the nickname 'jaguar' as he ran the fastest 400m time ever by a 14-year-old with a time of 46.96. It wasn't long before he began delivering on that early promise, as he became the first ever 400m runner to win world U18, U20, world championships and Olympic Games titles.
In the Olympic final in London, James clocked 43.94 to strike gold and in doing so became the first runner from outside of the USA to break the 44-second barrier.
It seemed as if he would dominate the sport for years to come.
Grenada's first Olympic champion and medallist Kirani James has lived up to the hype which surrounded him back in his village of Gouyave.
Four years later at Rio 2016, Kirani James was favourite for a second Olympic gold, following an unbeaten season on the track. But things weren't to go quite to plan for the reigning champion as Wayde van Niekerk blazed his way to the Olympic title in a world record time of 43.03. It's a record that still stands to this day. 
Even though he had lost his title, James' response was characteristically pragmatic: 
"Wayde was just incredible," said James. "His finish was very strong and he ran faster than anyone in history. I have never been in a race like that before and there was nothing I could do."
The moment that changed everything
Just a year after Rio 2016, James' life changed dramatically. 
The moment of realisation came at the 2017 Drake Relays where James was lining up for the second race of his season. James posted a time of 46.21 and immediately knew something wasn't right. 
It was his slowest time in a final since he was 16 years old. 
"I felt okay during warm-ups and though it was early season, I felt good going into the race. But after the race, it took me a very long time to recover and I figured something was abnormal so I decided to get a check-up," the athlete told World Athletics. 
"After checking my symptoms and doing blood tests to find out if anything was out of the ordinary, the results showed that something was wrong with my thyroid."
A specialist later confirmed that James had Graves disease, an autoimmune condition that causes an overactive thyroid. Left untreated, the disease causes a wide range of symptoms, including weight loss, muscle weaknesses and shortness of breath. 
It was the start of a long road to recovery for the Grenadian sprinter, who went on to lose 20 pounds in weight as he sought the best course of medication to manage the disease. 
In all, he was out of action for 13 months.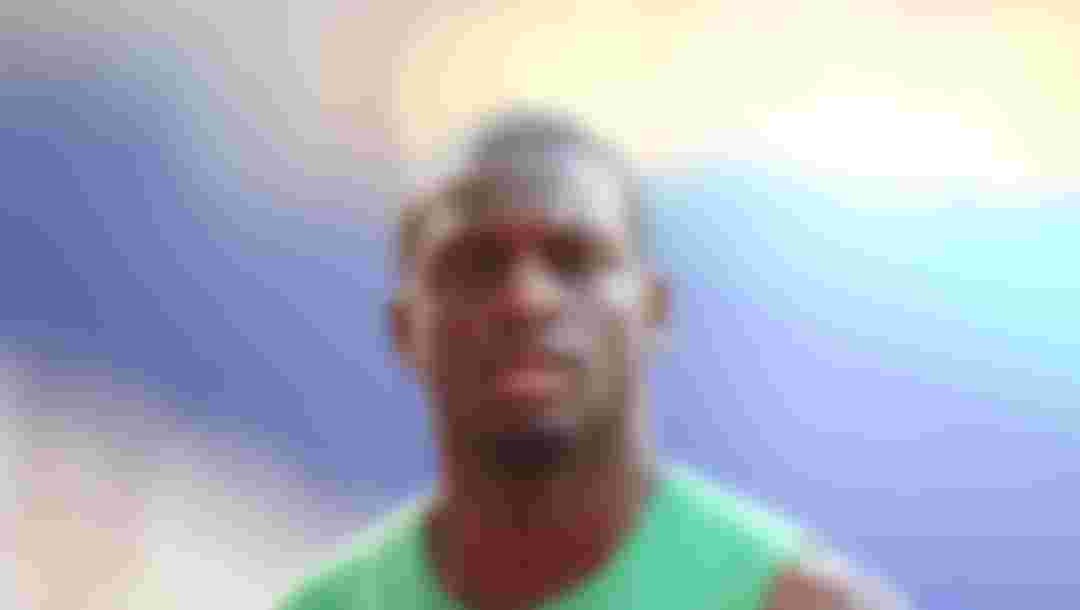 Inspiration from an unlikely source
When James received his diagnosis of Graves disease, his coach immediately recalled another athlete who had suffered with the condition. Gail Devers. 
The three-time Olympic champion was still at college when she found out that she had the disease:
"The weirdest part for me was losing weight. My normal running weight at that time was between 119 and 120 (pounds)," Devers told CNN in 2013. 
"... At my worst -- and I say at my worst because I stopped getting on the scale because I just couldn't stand the way I looked -- at my worst, I was under like 85 pounds. Then it was like, "There is definitely something wrong."
But Devers did not let the condition define her as an athlete. After three years on the sidelines she returned to competition in dramatic fashion, winning 100m gold at Barcelona 1992. 
The experience of this true Olympic legend was inspirational for James. 
"My coach spoke to Gail Devers for assurance," James explained to World Athletics. "Just knowing that she had it, probably worse than me, and came back is something that has given me confidence."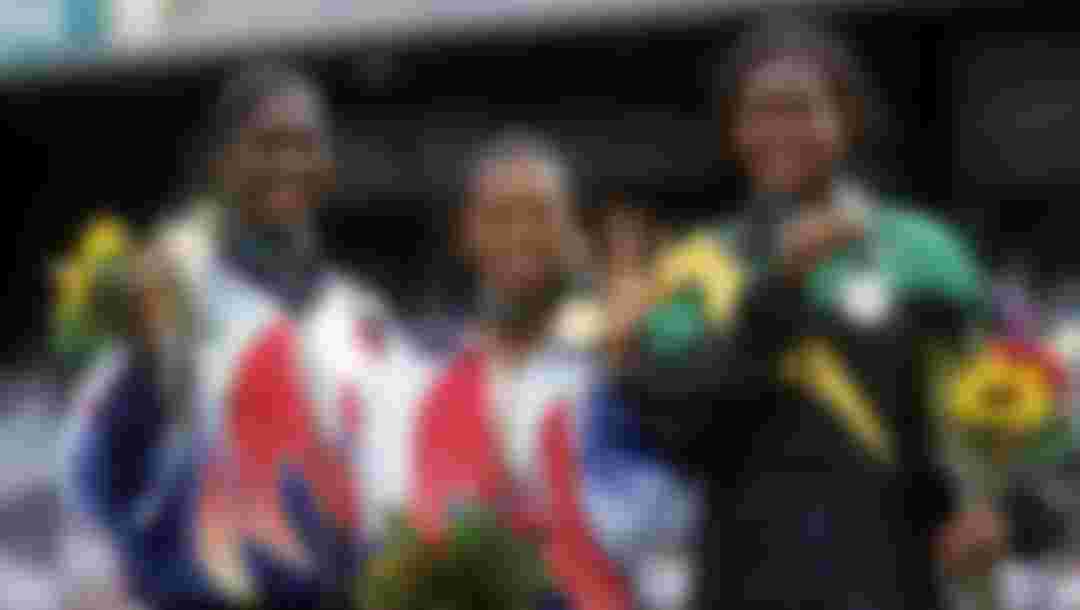 Back on track
James eventually made his comeback at the Racers Grand Prix in Kingston, Jamaica - 14 months after his last race. Back at his ideal racing weight of 175 pounds, he came from behind to win a thrilling encounter in the final metre of the race. 
He has since had time to grow stronger and fitter. But now with an extra year to prepare for the Olympics, will the postponement give the sprinter the extra time he needs to triumph at the Games? He certainly believes the delay hasn't harmed his chances. 
"I don't think so", he responded when asked by TideSports whether his chances of winning a medal had suffered. "At least not right now. It is what it is."
"It's not the fault of anything we can control. We just take it as what it is and try our best to prepare. That's the decision they came to and we have to accept it. We have to prepare as best as we can."
And as for his thoughts on whether the decision to postpone the Games was the right one, James had this to say: 
"The way I see it is, for them to postpone it, they're taking this pandemic very seriously and I'm sure if there was a way where they could keep it for this year, they would have. Obviously, they exhausted all their options. It is what it is. At the end of the day, safety and health trumps the Olympics every time."
Population size didn't stop these countries from winning gold at the Olympics and creating a slice of sporting history.