Ken Dwan: The Olympic spirit that kept him alive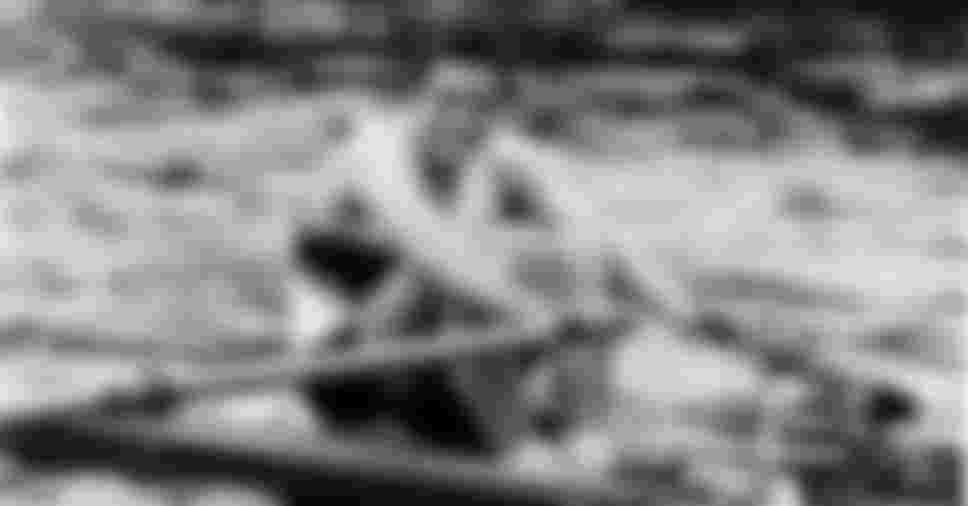 In 1968, Ken Dwan rowed for Great Britain at the Mexico City Olympic Games. When faced with a life or death battle against COVID-19, he called upon his Olympic will to see him through to the other side. Tokyo2020 talked to the Olympian about his experiences at the Games and how his memories of Mexico City 1968 helped to save his life. 
Water in the blood 
Ken Dwan's connection to the water goes back a long way. For over 500 years, his family have worked on London's River Thames as Watermen and Lightermen, up until today when they continue to run the Eel Pie Island Slipways business. 
It was on the same river that his ancestors had plied their trades that Dwan's talent for rowing first came to light. 
"I worked on the River Thames as a Waterman. Everything was fine for me because I could work tide times when everything was like a madhouse, but for the rest of the period I could go sculling or I could go to the gym. So it gave me so much time."
From those familial beginnings, his love for the sport of rowing grew until he was competing at European level and finally, at 19 years of age, selected for the 1968 Mexico City Olympic Games. 
"It was a dream come true, as it always is for sports people," Dwan recalls. "I think the Mexico Olympics were in October, so we had to prepare for the summer to get qualified and then at the end of our rowing season, we had to go back to the gym to prepare for the Olympics."
Success in the Olympics was heavily dependent on an athlete's performance peaking at just the right moment. But finding the optimal conditions to train in the UK proved to be a difficult task, as the conditions the rowers would face in Mexico could not be replicated at home. 
"England didn't have a 2,000 metre course at that time. I found a bit of space over on the Grand Union Canal that could actually give me still water rowing. But it was only 500m long. So I spent many an hour over there doing 500m, turning around, 500m more – as much as I could."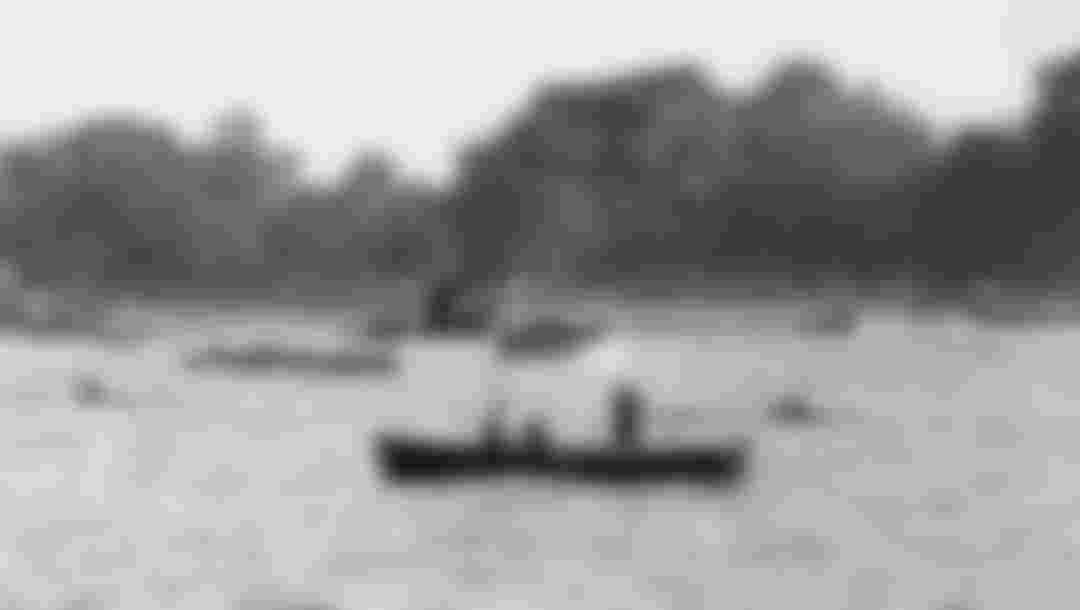 Oxygen-fuelled altitude training
Finding the right training ground was only a part of the battle athletes faced when preparing for the upcoming Games.
In order for Dwan to be ready for the conditions of Mexico City, he needed to prepare himself physically for an altitude of 2,240 metres – a gruelling challenge for anyone not used to competing at those heights.
Little did he know that the training he undertook at that time would be an experience he would call upon years later when faced with the greatest battle of his life.
"We started to do testing at West Middlesex Hospital. They used to put us on a treadmill or put us on the bike, with oxygen masks on us and we would have to do pieces," remembers Dwan.
"And then we went to another place over in Weybridge, an oxygen room for airline pilots. They put us in a room and they pumped oxygen in to make it the equivalent of 10,000 feet. We'd do an hour's circuit and then rapidly drop it back down to sea level… it was really, really hard."
When October approached, the English rower arrived in Mexico, acclimatising for two weeks as the team adjusted to the altitude before they were able to begin training again for Olympic competition.
Finally it was time for the single sculls competition to begin. In a race won by the Netherlands' Henri Jan Wienese, Dwan placed sixth in the Olympic final.
It wasn't the result he had hoped for, but it marked the end of a "whirlwind" period for the 19-year-old, who had started racing seriously only two years earlier.
"I'd gone from winning my novice sculling race two years before, and I went from the novice sculls to the Olympic final without losing a race. Then I lost the Olympic final, which would have been the one I'd have sooner won!"
Four years later, Dwan would again be selected for the 1972 Olympics in Munich, placing ninth in the single sculls competition.
But it was the memories of Mexico that gave him strength when he needed it most.
Rowing against the tide
In March 2020, Dwan's life changed in an instant.
"I was sitting at the table and fell under it and couldn't move," he said. "And my wife called 999 and the ambulance came. I went into A&E and they diagnosed me with the coronavirus."
The next hours were a harrowing experience for Dwan, as he was rushed into the emergency ward and given oxygen.
"They were putting 100% oxygen into me to keep my lungs working. Forcing my lungs to work, really," Dwan recalls.
"I wasn't responding to taking the oxygen. So they came round and they said to me would I sign a non resuscitation form? Which I did. I said to the doctors, "I'm in your hands and God's hands and what will be will be." It was at the point where I wasn't taking any oxygen... I wasn't responding and they were going to turn it off."
But even while Dwan was fighting for his life, he could see dreadful scenes playing out in front of him, as other patients desperately fought with the effects of COVID-19.
It caused him to look back and summon the experiences he had when training for the Olympics.
"All the time while I was in the high dependency ward… it was like being in a war zone. There were men ripping the masks off their face and pleading with the doctor to let them die. And all they wanted to do was die and the doctors and nurses were pleading with these people to let them reattach them to a mask. And they would have it on for a couple of minutes and off it would go again. And within 20 minutes they were going out the ward in a body bag," remembers Dwan.
"And I thought, "this ain't for me." And all of a sudden my mindset went on to the training prior to Mexico. And my mind clicked into, "Well, I've got to take this oxygen. It's part of the training programme." And I thought, "Well, I did it then. And by taking this oxygen it's going to prepare me for the race."
"And whilst I was on it for the 10 hours, in my mind there was a hill. I know where it is, it's in Greenwich Park, I used to train there. And I was running up and down this hill with the oxygen on. That was my mindset. Up, turn around, run down. Up, turn around, run down."
As an Olympian, Dwan has spent years training to get to the level required to compete on the world's biggest sporting stage. Now as a patient in the Intensive Care Unit, he began to hear the voices of his trainers again, willing him on to recovery.
"The funny thing about it is I got a song in my head from Helen Shapiro. It was "Walking Back to Happiness". You'd probably hear it in the Golden Oldies."
"And that stuck in my mind. So as soon as I put that mask on, "Walking Back to Happiness" came into my head and I was running up and down this hill. And that's how it was. It was preparation."
"It was "get through this and life will be easier when you're racing." I always remember the coach used to say "put money in the bank and you can draw on it later." And that was going through my head all the way through."
The doctors eventually prescribed steroids to Dwan and the positive effect was instant.
"The minute they put me on steroids, I started taking oxygen. I started to receive it. The oxygen levels came down and down and down. And after that it was recovery."
The road to recovery
In total Ken Dwan spent close to four weeks in hospital. But leaving the ICU represented just the beginning of his recovery. 
At first he was bed-bound, occasionally taking in oxygen and lacking the energy needed to stand up.
But inspiration came from an unexpected source. 
"There were two old men in the ward, one was 84 and one was 82. And they were determined to go home. And what they did every hour for 24 hours was to get out of bed and walk up and down the ward. And I used to lay there and watch them and think "how can they do that, I can't even move?!"
"Anyway, I thought to myself, "next time they get up, I'm gonna get out of this bed and I'm gonna do something."
And so he did. The next time the men marched up and down, Dwan slid out of bed and did 50 step ups before collapsing back onto the mattress. The next hour he did 60, and then 70 before finally, after a few hours, he was doing 100 step ups. 
It was at this point that he began to see the light at the end of the tunnel: "I thought, this is it… we're on our way," he recalls enthusiastically. 
After many days of recuperation, Dwan was finally released from hospital. It was an emotional, almost spiritual experience: 
"As they pushed me down, we went into where there were normal people walking around without sheets of plastic. And I could see the doors at the end of the corridor."
"And as we got closer, the doors opened and I went out into the sunlight and into the fresh air and it was like being born again. I was absolutely ecstatic and very emotional. Very, very emotional."
Courtesy of the Dwan family.
His guardian angel
While his Olympic spirit no doubt played an essential part in Dwan's fight against the virus, he is at pains to explain the role the health workers who looked after him played in his recovery. Like so many others, the unfailing efforts of these modern day heroes not only saved the rower's life, but also kept his spirits up... much like the coaches who prepared him for the Olympic Games of Mexico City and Munich so many years before. 
"When I went into the hospital, into the A&E, there was a doctor there, a young Irish girl. And she said, "I know your face." And it turned out to be my brother's neighbour. And she took me under her wing."
"And she didn't half work some hours, that poor girl. Before every shift and before she went home every night, and while I was on the oxygen, she used to come up to the ward and sit there and talk to me a little while, and say: "You've got to get home. You've got to see your family."
"Just a little bit of encouragement. She was like a rowing coach really. That little bit of encouragement until I got stronger and stronger. She texts me every morning now to see that I'm alright."
"But I thought, "What a lovely lady." And I'm sure she was my guardian angel. And it was fate that she was there to help me."
"And thank God I'm still here and life is great."