Jin Minsub: The athlete who qualified for Tokyo 2020 with a borrowed pole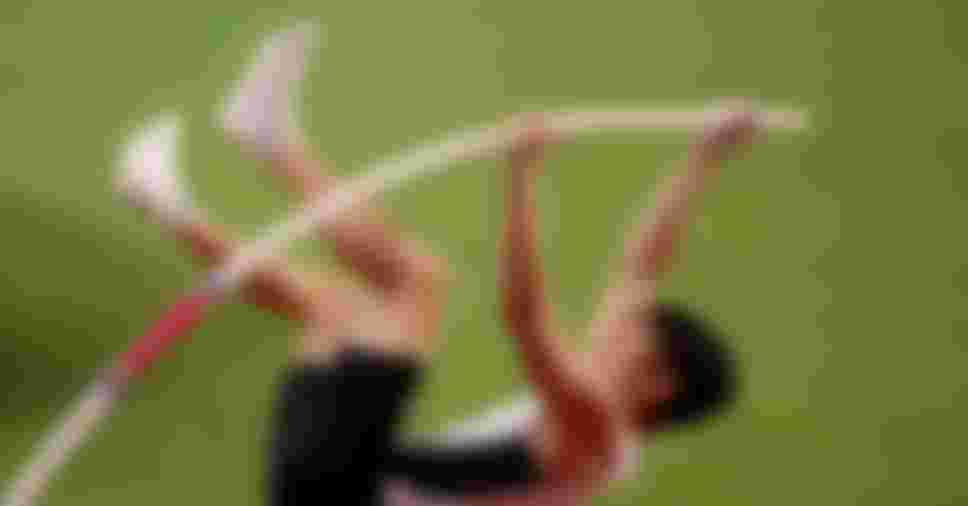 Republic of Korea pole vaulter Jin Minsub, 27, smashed his personal best and broke a national record three times in 2019
5.80m
On March 1st 2020, Jin Minsub stood on the runway at the Crest Athletics Track in New South Wales, Australia, and prepared for his final attempt at 5.80m - the qualifying standard for Tokyo 2020 and the height no Korean had ever cleared before.
This was Jin's first track and field meet of the season and he was determined to build on his momentum following a stunning 2019 season – a remarkable year in which he broke the Korean national record three times in three months (at 5.71m, 5.72m and 5.75m).
With Tokyo 2020 just a few months away, Jin's visit to Australia was vital not only for qualification but to grow confidence ahead of the Games.
By clearing 5.40m and 5.60m, both on first attempts, Jin showed he was keeping his form alive. But he then missed his next two attempts at 5.80m, leaving him with a third and final chance.
Despite growing anticipation and pressure, Jin and his coaching staff knew that if history was to be made it would have to be done with an ageing pole borrowed just a few days before.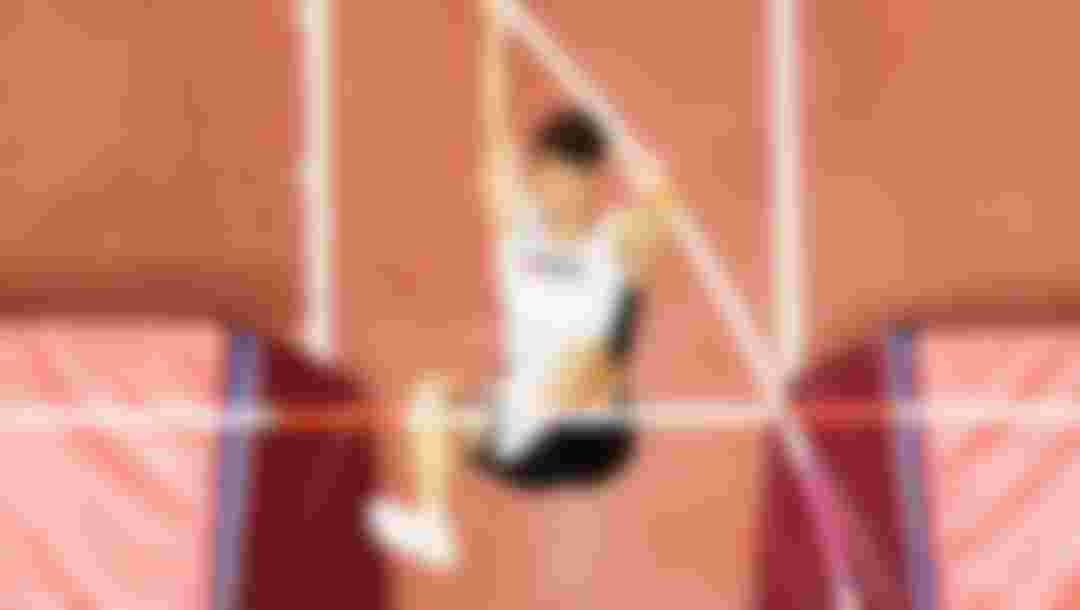 Richard Heathcote/Getty Images
22-year-old... pole
Remarkably Jin arrived into Australia fully focused - not on qualification - but on finding a suitable pole to compete with.
He learnt the hard way that Sydney Airport's automated cargo handling system won't process objects longer than a normal cargo container. At 5m 20cm, Jin's pole exceeded the limit and he was forced to arrive in the country without it.
Jin's coach, Kim Do-kyun, made contact with former Olympic pole vaulter Steve Hooker, an Australian gold medalist from Beijing 2008, who had a pole the exact size and stiffness Jin required.
Unfortunately the pole, which was produced in 1998, was with Hooker in North Adelaide – 1,500km away. With limited options, Do-kyun hit the road for a gruelling 48-hour round-trip to collect it.
New Korean record
Jin was concerned. He knew a 22-year-old pole could break at any time and lead to injury. However desperate to qualify, Jin took to the track.
Despite failing at his previous two attempts at 5.80m, Jin ran down the track for his third and final attempt.
He cleared the bar.
His team cheered in delight and ran on to the track to celebrate. In addition to qualifying for Tokyo 2020, Jin set a national Korean record for the eighth time and increased his personal best by 10cm in just 10 months.
Young trailblazer
South Korea has little history in the pole vault, but Jin Minsub has been trailblazing a new path, step-by-step. Starting in elementary school as a long jumper, Jin decided to take the plunge as a pole vaulter when he entered middle school.
Throughout school he grew taller, stronger and began to make great strides in Korean pole vault circles.
In 2007, he won a silver medal in the Junior National Championships with a jump of 4.40m. At high school, he became the first freshman in Korea to clear 5m, and at the 2009 IAAF World Youth Championships won a gold medal with a 5.15m record.
His record-breaking achievements continued at senior level: in 2013 he jumped 5.64m – breaking a national record for the first time – in 2014 he recorded 5.65m, and in 2018 he achieved 5.66m and 5.67m respectively.
On May 3rd 2019, he broke his own national record once again by jumping 5.71m to qualify for the IAAF World Championships in Doha. On June 25th, he cleared 5.72m and reached new heights on 6th August with a jump of 5.75m.
Jin credits the surge of records down to a longer pole.
"To overcome a slump, I changed 5m 10cm pole to a 5m 20cm pole, thinking 10cm might lead to a 10cm higher record" he told Radio A.
"There is a small amount of data available regarding pole selections, so I just took the chance and thankfully it worked fine for me."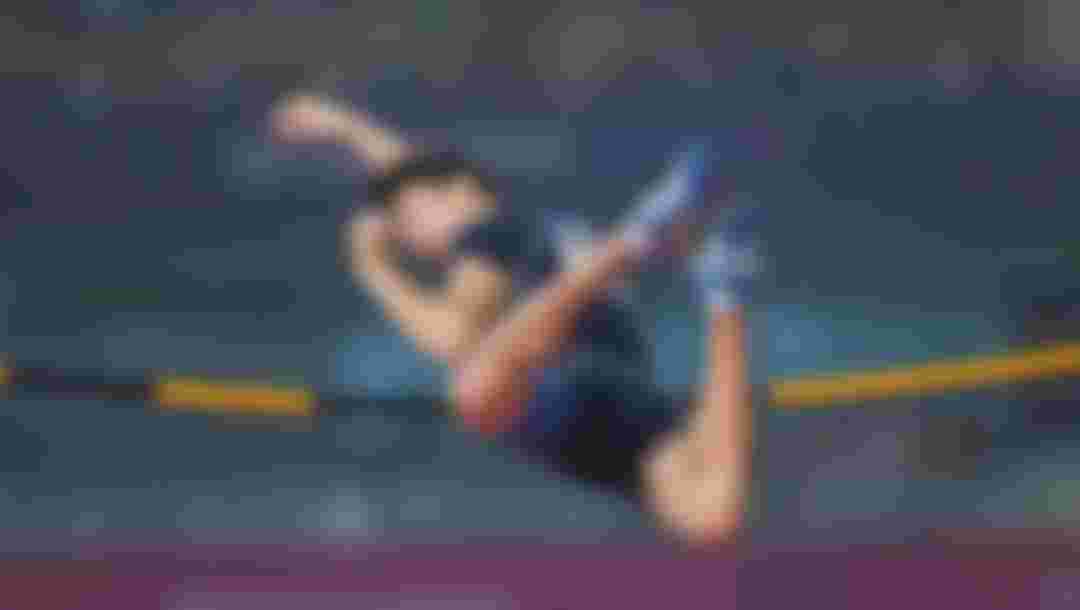 Lintao Zhang/Getty Images
Tokyo 2020
With qualification secured, Jin has set new and lofty ambitions for Tokyo 2020.
"5.90m is the target. I'll make it happen. If I targeted 5.80m, I wouldn't have changed the pole to a 5m 20cm one. Now I'm trying to work with a more elastic 5m 20cm pole which will require more physical strength," he told SBS.
With the saga of finding a suitable pole far behind him, the focus has instead turned to a different pressure - notably the impact the Tokyo heat will have on preparations.
"At Doha 2019, the heat made my poles all softer and less elastic.
"I knew about this… and brought stiffer poles, even four levels higher than normal. But still, they became softer. I panicked a little bit.
"All the other athletes did well, so I think [winning] was mainly due to my skill – not equipment. For Tokyo 2020, I'm going to improve my skill further to overcome these obstacles; basic training as well as artistic gymnastics training for mid-air motions.
"At Tokyo, whether it rains or… even if a typhoon hits, I'm confident I can go through all of them. Over 5.90m and podium is my target.
"The first event in 2020 I cleared 5.80m and made a 10cm increase in a 10-month period. I'm confident."
Jin spoke to SBS before the Games were postponed. Worryingly for his competitors, he now has even longer to prepare.