Jenny Egan: In 10 years, I hope we won't be talking about gender equality in sport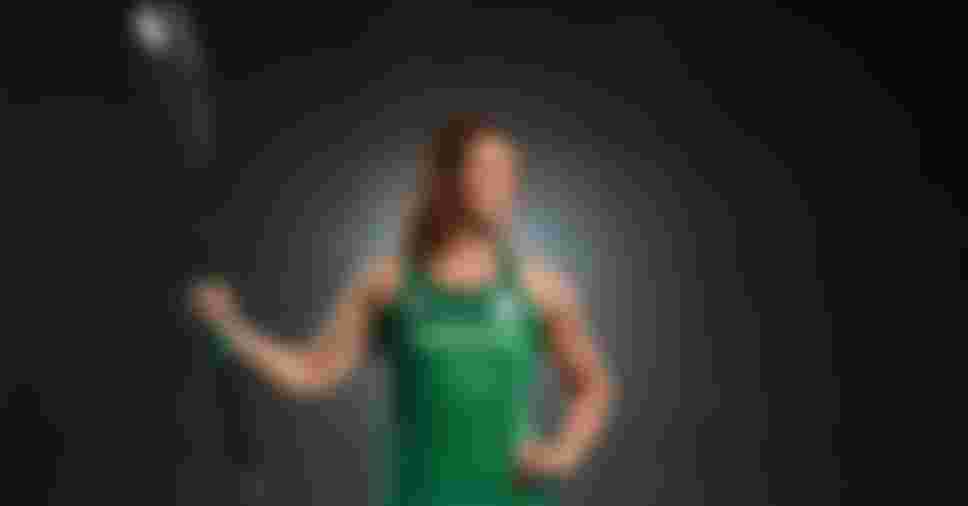 Ireland's canoe sensation Jenny Egan is a World Championship, European and World Cup medallist who is ranked no.1 in the world in the K1 5000m. Tokyo 2020 caught up with her to talk about growing up on the water, next year's Olympics and her role in increasing the visibility of women in sport. 
Jenny Egan would much rather not be doing this interview with Tokyo 2020.
Not because she doesn't want to talk (Egan believes that right now taking advantage of every opportunity for publicity is important). And not because she doesn't have something to say (her experience means she is clearly an authority on the subjects she talks about).
But because if it were no longer necessary to have this conversation, society would be in a far better place than it is today.
"In the next 10 years, I hope we won't be talking about women in sport," Egan explained.
"There won't be a need for big campaigns to increase visibility, or increase participation, or increase attendance at matches. It will just be normal."
Perhaps in a decade, the conversation will only focus on her life as an athlete – something that would be easy, given her impressive list of achievements. She is, after all, Ireland's first ever senior canoe sprint World Championship and European Championship medallist as well as the nation's first ever canoe sprint World Cup medallist - male or female.
But for now, these conversations are important. A necessary step to achieve equality and, as a result, opportunity for female athletes across the world.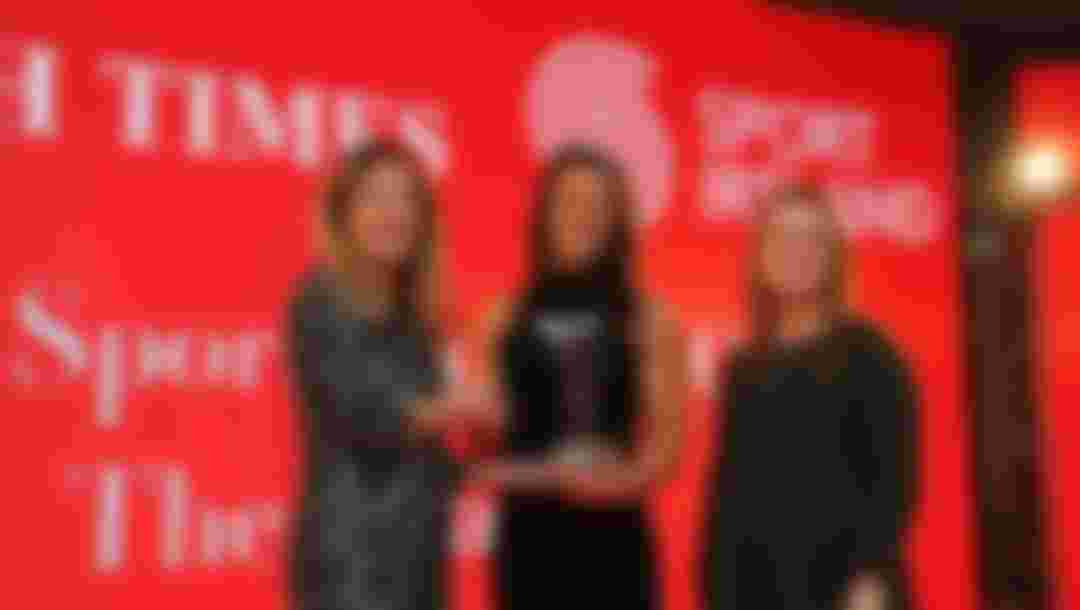 Visibility the key to progress
As the only athlete representative on the Sport Ireland Women in Sport Steering Committee, and one of 20 female athletes selected to be part of the 20x20 campaign (an initiative aiming at a 20 per cent increase in media coverage of women's sport, female participation and attendance at women's sports events), Egan is at the forefront of the movement for gender equality in sport in Ireland.
And if there is a catalyst for change she is eager to address, it can be summed up in one word:
Visibility.
If you want to open doors, you have to be seen. And in order to inspire the next generation of athletes, women need to be in the public eye.
"I always say as an ambassador for our sport, we should be taking any opportunity we can within the media of any kind to try and publicise our sport and let people see it in the public eye."
"Because visibility is so key to helping the next generation of athletes to come on."
And it's not just about visibility in terms of competitions and results. Egan believes that it's just as important to tell the stories of female athletes, so the public can identify and engage with them throughout their careers.
"If a young boy or girl sees me or another female or male athlete competing, and they see us win world championship medals, they say 'Wow, if she can do it, I can do it."
"That is why I'm really passionate about trying to get the story across about my life so far, just to make it normal to see that I'm only a normal person and what I've achieved is achievable for anyone who wants to achieve it."
Of course, there is more to sport than athletes. Women need to be visible in all areas of sport if we are to see fair representation from management to leadership levels.
"It's visibility of women across all areas of sport. Visibility of leaders in sport, visibility of female coaches in sport."
"You don't have to be an athlete to be involved in sport. You might want to be a coach, you might want to be a team manager, you might want to be a CEO of the national governing body.
"So it's really showing that there's a place for women in all aspects of sport."
Born to the water
To tell the full story of Egan's rise to the top, you have to start at the beginning.
"I'm a normal person. I've been involved in canoeing my whole life and what I have achieved hasn't happened overnight."
"People think, 'God, she's doing so well'. But that's been such a journey, and it's been an amazing journey."
In fact, Egan has been on the river since before she was born. Her mother was also a canoeist who paddled on the water while she was pregnant with Egan.
"My mum would have trained with me when she was pregnant. That would have been 33 or 34 years ago," explained Egan.
"My mum competed for Ireland at some regattas. So she was definitely a pioneer at the time. Back then was such a different world."
Egan first sat in a boat on her own when she was three years old, and had her first race in Nottingham, England when she was eight. As a teenager, she became the under-14 British national sprint and marathon champion. It marked a turning point for her as an athlete, as she decided to focus on canoeing over her other interests.
Success followed as well as her fair share of disappointments - she missed out on London 2012 by a single place and also missed the cut for Rio 2016.
But these disappointments are something that Egan feels are essential part of achieving your goals.
"In sport you've got so many more disappointments than you have success. But it's how you deal with those disappointments to achieve your goals."
And with Tokyo on the horizon, Egan had enjoyed a stellar 2019 competition season, winning two International Canoe Federation (ICF) Senior Canoe Sprint World Cup medals, and placing fourth at the European Games in Minsk, Belarus. However, the postponement of the Games until 2021 means that her Olympic ambitions are, for now, on hold.
But as an ambassador, Egan's work has continued at pace.
Maternity and beyond
In recent times, Sport Ireland have shown themselves to be a leading nation in terms of gender equality, and Egan believes that they have been doing an exceptional job.
"I can't say enough good things about them, they're great," said Egan. "I think sports for females in Ireland has made magnificent strides. And it's about keeping that momentum going."
One example of the strides they have made has been their maternity policy, which has seen Sport Ireland make a commitment to funding pregnant athletes for 12 months. It is a policy that has sent ripples around the world and something that Egan is extremely proud of.
"We've seen now that so many women are having babies and coming back and competing and reaching levels that they hadn't even reached before they even had children. So the positivity that comes from that is immense," Egan explained.
"To have Sport Ireland helping them through pregnancy and then to return to competition - it's immense and so important for athletes to have that support."
Another area that Sport Ireland has shown its commitment to gender equality is in its policy for funding individual athletes.
"Within individual sports, we get equal funding, which is amazing. And we're treated as equals, because we compete at the same World Championships as individuals, we compete in the same European championships, the same World Cups."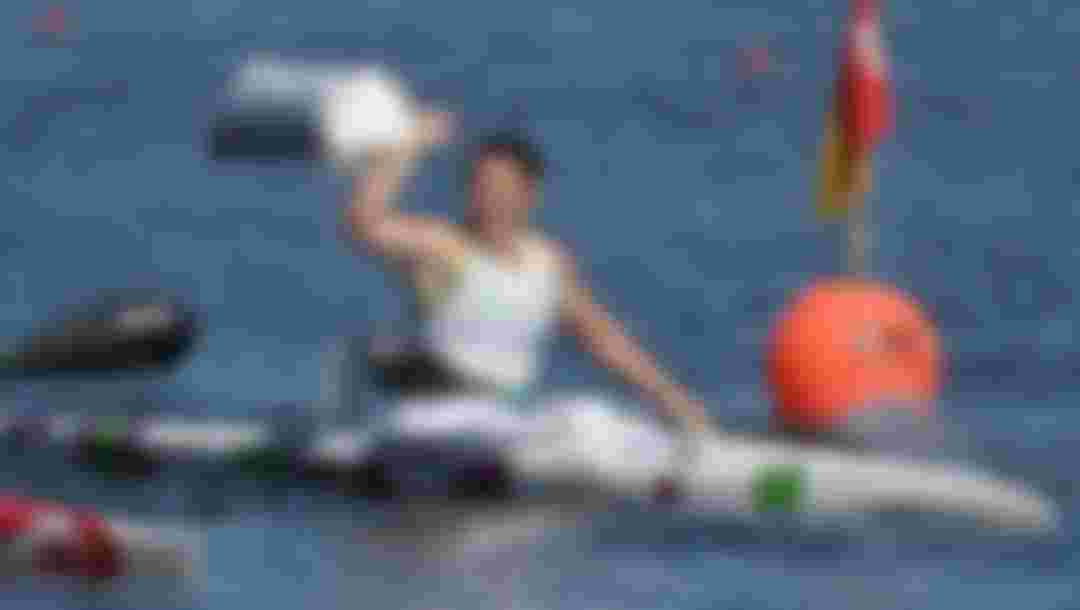 The most gender balanced Games in history
Egan has not yet punched her ticket for Tokyo, but she remains hopeful that she will compete at an Olympics next year which will be the most gender-balanced ever, with 48.8 per cent women's participation.
"That's what's great about athletes who are taking part in the Tokyo 2020 Olympics. It's going to be the most gender-balanced Games in history," Egan exclaimed.
"And when the Olympics come around every four years, it's a spectacle. People get so hooked into the stories of athletes and people love the Olympics."
But even though Tokyo 2020 will be historic in terms of gender equality, Egan is at pains to stress that these changes cannot be confined to a single event.
"It is amazing. But that visibility needs to be there, not just every four years, but every year."
"So people can see that things just haven't happened over night."
Egan would like to thank Canoeing Ireland, Sport Ireland, the Olympic Federation of Ireland and Salmon Leap Canoe Club for their continued support.