Showcasing true Japanese craftsmanship at Ariake Gymnastics Centre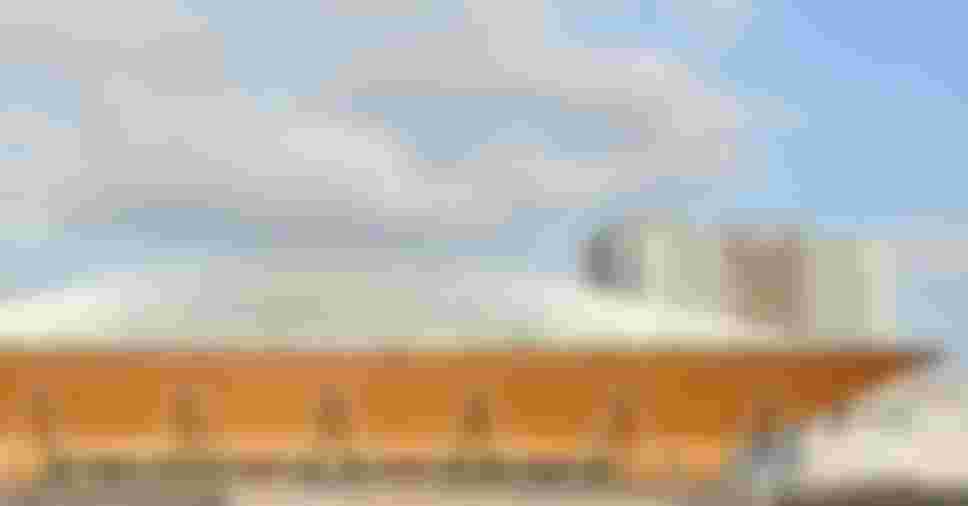 It has been an exciting week for the Tokyo Organising Committee for the Olympic and Paralympic Games (Tokyo 2020) with the official opening of Ariake Gymnastics Centre. 
Come July next year, the venue, which is located in the Olympic hub close to the Athletes' Village and across the street from the Olympic BMX venue, will open its doors to Olympic and Paralympic fans from around the world. 
Seating up to 12,000, Ariake Gymnastics Centre will not only be the home of gymnastics — which will likely see the 2019 Artistic Gymnastics World Championship All-Round winners Simone Biles and Nikita Nagornyy compete for gold — but will also be used for Paralympic boccia. 
During the construction of the venue earlier this year, Tokyo 2020 spoke to workers involved with the building process.
For Someya Shuchi, who has three decades of experience in the construction industry, it was his first time being involved in a building project of this scale. 
"This is a tremendous facility with a lot of space. It has been constructed primarily with timber, which has been a first for me," he said. 
"I hope the Tokyo 2020 spectators enjoy this venue and appreciate the unique and traditional Japanese wood design." 
In the past, the area around Ariake Gymnastics Centre, which is in Tokyo Bay, was primarily used to store wood. This inspired the design concept of "wooden vessels in the bay". 
The larch wood used has been sourced entirely from Hokkaido and Nagano prefectures. The wood, which will be returned to the prefectures, is part of Tokyo 2020's continued efforts to achieve a sustainable and green Games by lowering the environmental impact when constructing new venues. 
Wood has been heavily featured at the venue and incorporated into traditional Japanese building methods, including an arched wooden roof that spans about 88m. 
Nagamachi Yugo, who was part of the team who helped raise the arch late last year, said he began to see the venue come together when the arch was put into place. 
"Just being able to sit on this seat in a facility I have been working on, really revealed the scale and gravity of this venue to me," he said. 
"As this is the Olympics, a global event like no other, we must go the extra mile and showcase true Japanese craftsmanship."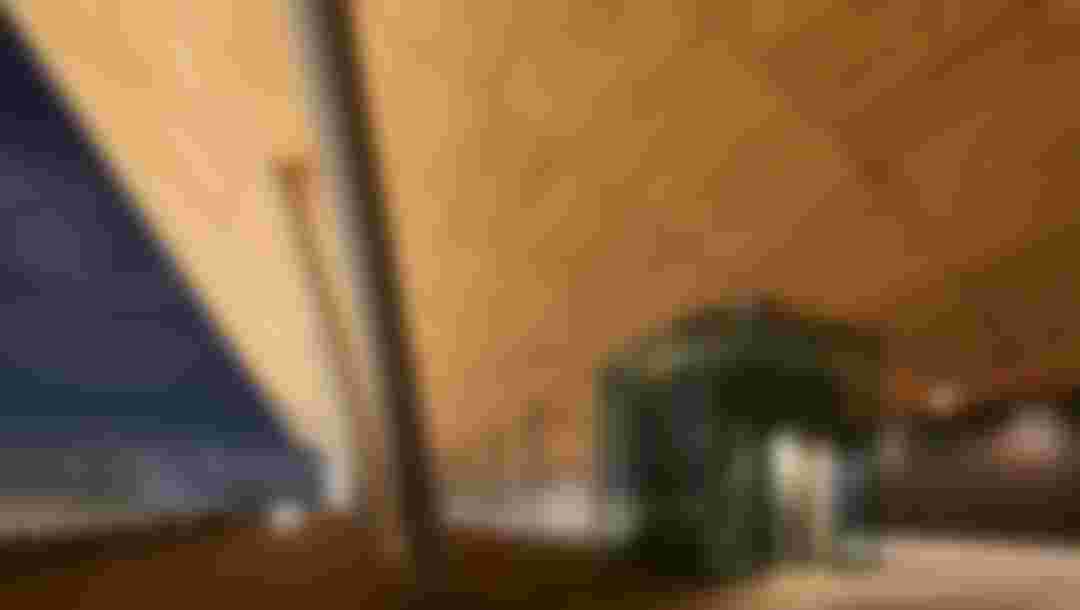 Tokyo 2020's venue plan utilises a mix of existing, temporary and new permanent venues, highlighting its commitment to delivering a sustainable Games while creating new spaces for future generations to come together to enjoy sport and take part in community events.