Icho Kaori: 'I want to take on the challenge of winning five consecutive Olympic gold medals'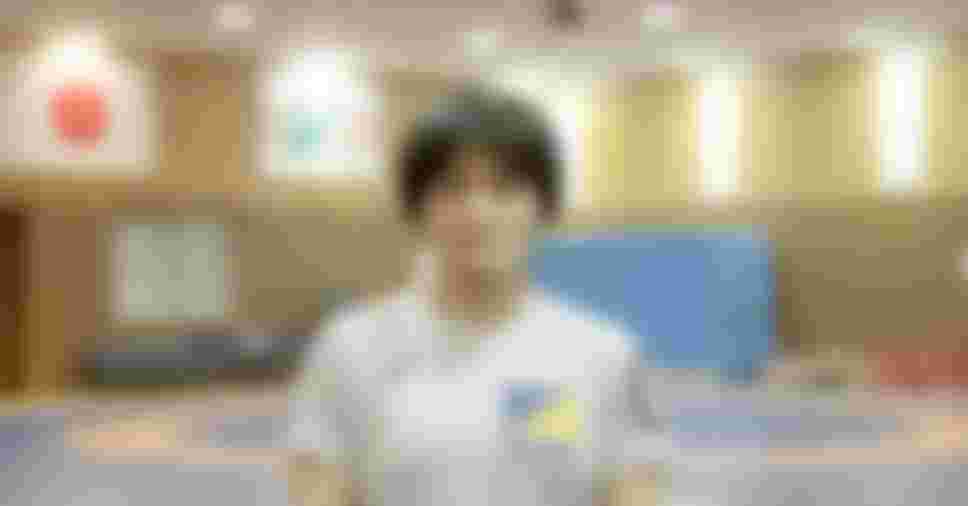 An interview with Japan's four-time Olympic women's wrestling champion Icho Kaori.
'I would be the only person alive to ever have the challenge of becoming an Olympic champion in women's wrestling five times in a row. I want to remember the joy of winning an Olympic medal!' These are the words of Japanese freestyle wrestler Icho Kaori as she sets her sight on the Tokyo 2020 Games.
Since making her Olympic debut at the Athens 2004 Games and claiming gold in the 63kg weight class, she has gone on to become the only woman ever to win four consecutive Olympic gold medals (at the Rio 2016 Games, she competed in the 58kg weight class). She has now become a giant of the sport, at one time recording 189 successive wins. After the Rio Games, she took a two-year break from the sport, but returned to competition last year, and is now training hard in pursuit of her quest to win her fifth consecutive Olympic gold medal. Icho, who will be 36 by the time the Tokyo 2020 Games come around, is bringing all her experience to the competition. "Whatever happens at the Games, I just want to give my all right through to the very end."
I even found myself enjoying the pain and the most gruelling training
You have already won four gold medals at consecutive Olympic Games. Could you please tell us about three moments that you remember most from the Olympics, and why they are so memorable?
I have so many memories from each of the Games I've competed in, and to choose just three is very difficult. I remember at the Athens 2004 and the Beijing 2008 Games, both my older sister, Chiharu, and I were competing for gold medals. After Chiharu retired, I've become very interested in men's wrestling and came up with a new style of wrestling in time for the London 2012 Games and continued that style at the Rio 2016 Games. I became more and more absorbed in men's wrestling – I wanted to learn about the various depths, difficulties and enjoyment of wrestling, and was determined to follow that path to make myself even stronger.
How was it different for you after having competed at the Athens and Beijing Games with your sister, and competing on your own at the London and Rio Games after Chiharu had retired?
When we were both aiming to win gold medals together, we supported each other both on the mat and in our everyday lives, and those days had a deep impact on me. We both vowed that we would win gold medals, and trained together towards our shared goal. Chiharu ended up winning silver medals at both the Athens and Beijing Games, so she never realised her dream, but she gave it her very best. Overall, I think she's quite satisfied with her career. When it was all over, we both smiled and told each other that we have given everything we've got. That's my lasting memory.
What impact has your Olympic success had on your daily life?
The time I spent with my sister and friends when aiming for an Olympic gold medal is irreplaceable. Sometimes the training was so hard, I felt that I just couldn't make it on my own. At those times, I thought about my family and friends, and the training gradually became more enjoyable. At times, I was under a lot of pressure, but I find it interesting how that pressure actually served to make me stronger. The better my results were, the more fun I was having, and then time just seemed to fly by. At that time, I really felt that I was doing exactly what I wanted in life.
Enjoying pain and the most gruelling training doesn't apply only to wrestlers, I'm sure it's the same for all athletes. Right now, my training doesn't consist solely of tough workouts, but basically, I like to drive myself harder as I know it will benefit me in the long run. It also helps to give me confidence for matches. When I take to the mat for a bout, I remind myself of all the tough training I've been through recently and that gives me confidence. Putting in the hard yards in training really is essential.
After having competed in so many previous Games, the pressure gets more intense
Do you have any stories or anecdotes about other famous athletes that you've met at the Athletes' Village or at Games venues?
Usually I don't interact very much with the other athletes, but when we first go into the Athletes' Village, we get to meet athletes in other sports, and when I return home I think about the many times that I've become friendly with other athletes during medal ceremonies or other events.
What is life like at the Athletes' Village and during Games-time?
I focus entirely on my competition until it is over, so I don't really have the time to enjoy my stay at the Athletes' Village. At the Athens Games I took part in both the Opening and Closing Ceremonies. The atmosphere at the Opening Ceremony was particularly good, and I remember thinking, 'Wow, so this is what it's like being at the Olympics!' But all the buses heading back to the Athletes' Village after the ceremony were full, and I didn't get back until well after midnight.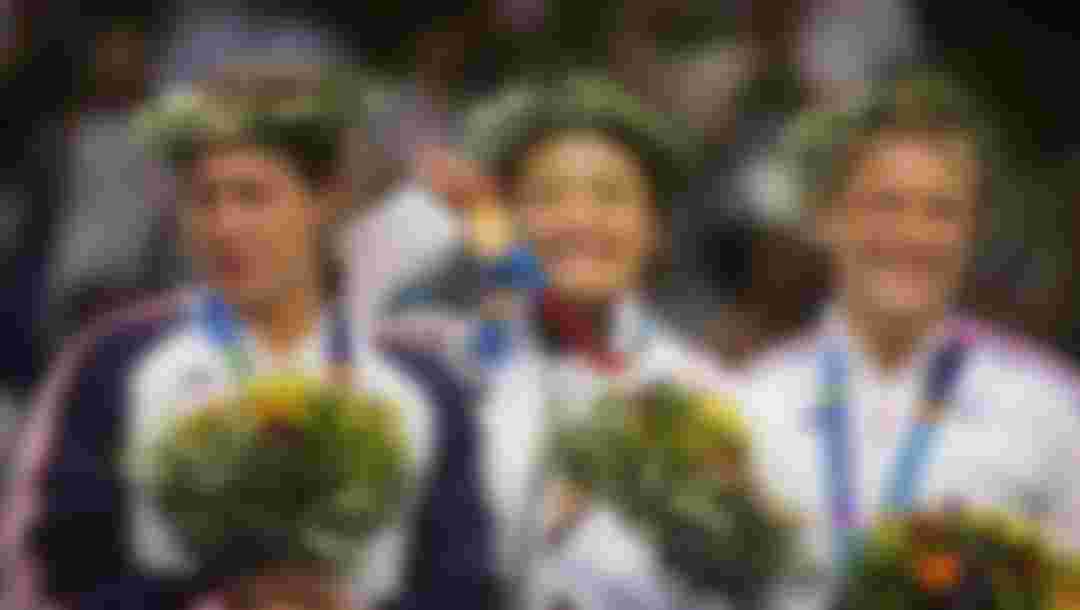 Is the atmosphere at the Olympic Games different from the atmosphere at other tournaments?
In the lead up to my first Olympic Games at Athens, I didn't really know what to expect. I was really excited and a bit apprehensive, and I just couldn't wait to get there. But at my second and third Games, I was beginning to feel the pressure. People had higher expectations of me, and I was worried about whether or not I would be able to live up to those expectations. I don't really get that so much at other international tournaments. An Olympic gold medal is the pinnacle, and everybody's expectations rise for the Olympic Games, so I feel a bit more pressure at each Olympics I compete in.
In contrast to other tournaments, do you try particularly hard to win at the Olympic Games?
I suppose that is the case to some extent. The Olympics only come around once every four years, and pretty much every athlete there has dreamed of winning an Olympic gold since they were very young. Winning a gold medal on the Olympic stage is a wonderful achievement that stays with an athlete for the rest of his/her life. I don't think it's really possible to experience that feeling to the same extent at any other international tournament.
Things I learned when trying to promote women's wrestling in Iran
After becoming an Olympic champion for the fourth successive time at the Rio 2016 Games, you took a two-year break from competition. How did you spend your time during that two-year hiatus?
I went to work every day in an office and spent my days just like any other office worker. I also took part in some competitions, went to Iran to help promote women's wrestling, and did a variety of other things.
How was life as an office worker?
It was tough getting on a packed train every morning. I had never really experienced commuting to work by train and sitting in front of a computer all day, so in that sense it was quite stimulating. But I began to realise that being active and moving around suited my personality better.
You took a trip to Iran as well, didn't you?
Yes, I went as part of a project to promote women's wrestling in Iran. We were hoping to develop some women wrestlers, but were told that we had to begin by developing leaders who could serve as role models to popularise the sport. I was asked to tell them about the basics of wrestling, and started off teaching about 30 students. The classes ended with a series of tests, and 15 of the best students were selected and dispatched around Iran to further develop the sport.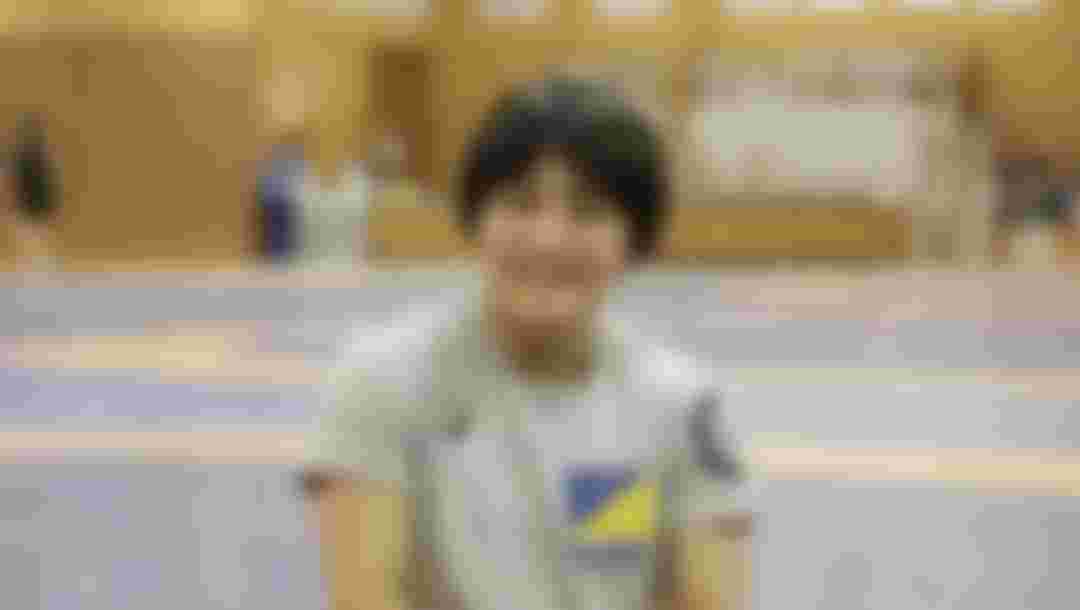 Do you think your experience in Iran helped to further expand your horizons?
Sometimes it's even difficult to teach Japanese students about a particular skill or technique, and in Iran the language barrier further exacerbated the problem. I had to rack my brains to come up with the easiest words and movements to explain a particular point. I was told that in Iranian schools there are no physical education lessons, and that physical exercise is not considered to be important. I think it is necessary to start teaching from that fundamental point. They didn't even know how to warm up. Of course, every country is different and has its own unique culture, which can make it difficult to express what you really want to say. I came away feeling that I need to study a lot more if I want to explain about wrestling verbally.
Did you have any particular concerns about returning to competition?
At the age of 35, I didn't know how far I could go, but the nagging thought of wanting to wrestle again drove me to make a comeback. When I asked myself if I really wanted to do it again, the answer was a resounding 'Yes!'. I knew I was willing, so I just went for it. I prepared myself mentally and decided that I would give everything I had right to the very end, no matter how tough it was and no matter how my results turned out.
I never want to forget the joy of having challenged for five consecutive gold medals!
Winning a fifth consecutive Olympic gold medal at the Tokyo 2020 Games would be a major achievement, wouldn't it?
That was the main reason that I returned to the sport, and now I'm training hard and competing at tournaments to make that dream come true. Repeated training, taking part in matches and building up experience bring great benefits in the end. I believe that never wasting a single day and absorbing every little detail will help me to achieve that fifth gold medal at the Tokyo 2020 Games.
As a Japanese athlete, do the Tokyo 2020 Games have a special significance for you?
I haven't experienced many major tournaments in my home country, and I'm not really sure how things will work out. Actually, I'm finding it hard to imagine how I will feel when I step out onto the mat for the first time in Tokyo. It's going to be special!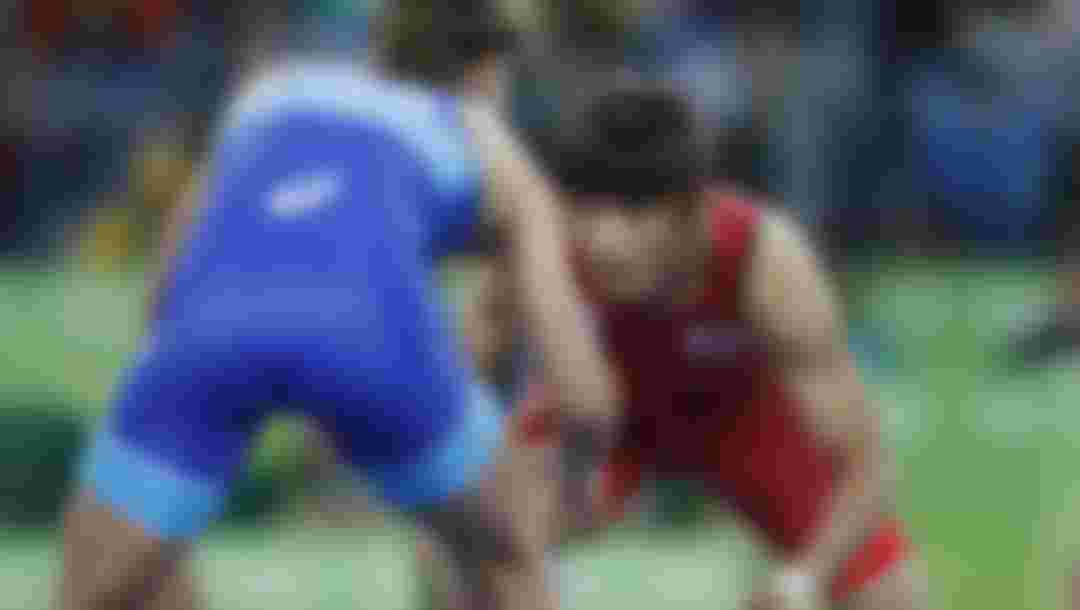 How do you feel about performing in front of so many of your fans during an Olympic Games being held in your home country?
I'll be aiming to win my fifth consecutive Olympic gold medal at an Olympics being held in the country in which I was born, and I'm feeling great joy at being able to take on that challenge, but in equal measure I'm also feeling the pressure. However, I will not be alone in taking on this challenge. I will have a lot of support from those around me, and I never want to forget that joy. Naturally, there is a lot of pressure, but I'm not allowing myself to think too deeply about that, and I am keeping a positive mindset. It would be fantastic to win my fifth gold medal at the Tokyo 2020 Games!
What particular aspects do you want to work on?
I want to regain my competitive instincts, and also work on evolving further – that's an aspect that I particularly want to work on. If I can't regain my instincts and keep developing, then I won't be able to win an Olympic gold. At the moment, I'm a bit inconsistent, but when I'm able to put that right, I'm confident that I'll be able to demonstrate my real capabilities. And the only way to iron out those inconsistencies is through training.
If you are able to claim that fifth consecutive gold medal, you'll be the first ever woman to do so. Does that have any special significance for you?
I won't know until I've actually achieved it. That's what I'm aiming for, so I guess that the fact that I'm challenging for it means it has a great significance for me. I think the Tokyo 2020 Games will be the last Games that I will be striving for, and I want to compete with that fact in mind.